Russian ambassador visits Chinese sculpture exhibition
Global Times
1603971401000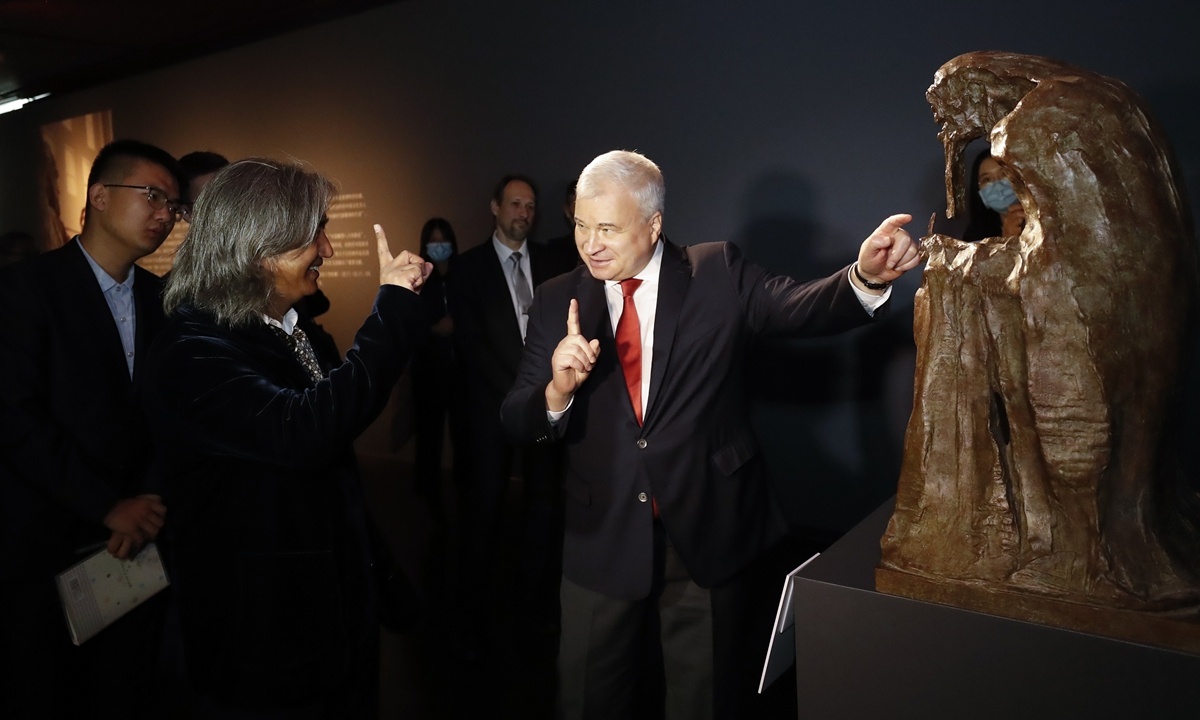 Andrey Denisov, Russian ambassador to China, paid a visit to the ongoing exhibition Sculpting the Spirit of Chinese Culture at Beijing's National Centre for the Performing Arts on Thursday.
The exhibition features sculptures by Chinese artist Wu Weishan of historical and cultural Chinese figures ranging from Confucius to late writer Lu Xun.
Proclaiming himself a lover of traditional Chinese culture, the ambassador said "learning about and researching Chinese culture has become part of my life."
"Wandering among these figures, including philosophers, thinkers, painters and poets, is so interesting to me. I am familiar with them, their lives and their works. I can even recite poems from poets like Li Bai, Tao Yuanming and Du Fu," he said.
In front of the sculpture of Chinese poet Li Bai, the ambassador recited a line from the Tang Dynasty great's "A Tranquil Night" - "Looking up, I find the moon bright; Bowing, in homesickness I'm drowned."
The exhibition is scheduled to run until November 8.