Dennis Edwards, a lead voice of The Temptations, dead at 74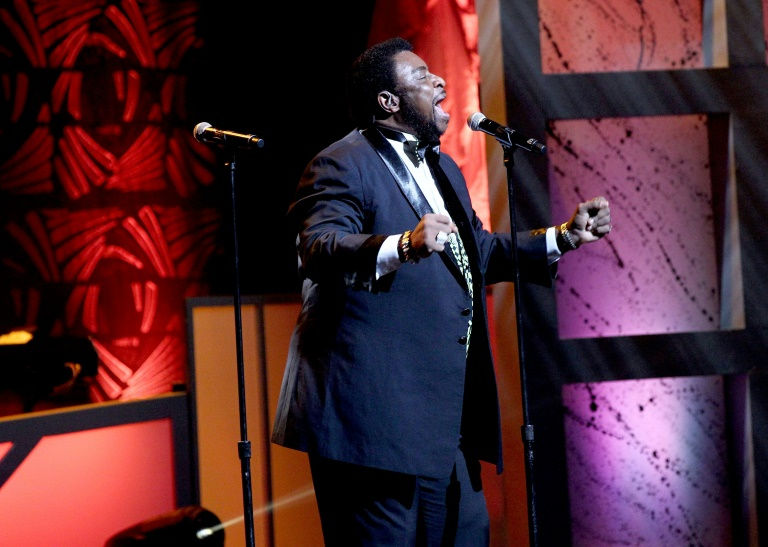 Dennis Edwards, who brought a fresh voice to Motown legends The Temptations in 1968 and led classic songs such as "Papa Was a Rolling Stone," died Friday. He was 74.
A representative for his management company, 21st Century Artists, confirmed his death without providing details.
Baritone Otis Williams -- The Temptations' sole surviving original member, who had at times clashed with Edwards -- said he was "very sad" at the passing of "our brother."
"We acknowledge his extraordinary contribution to The Temptations legacy, which lives on in the music. Temptations Forever," Williams wrote on Facebook.
By the time Edwards joined in 1968, The Temptations were already major stars with hits such as "My Girl," and were known for layered vocal harmonies as well as their finely choreographed stage moves in their dapper suits.
But original frontman David Ruffin was increasingly annoying his bandmates and management with his lavish lifestyle, including insisting on limousines and developing an addiction to cocaine -- which would later contribute to his death in 1991.
Edwards, who had gained notice as the singer of another Motown group, The Contours, recalled that Ruffin, a friend, knocked on his door at 4:00 am and asked him to replace him.
"I was like, 'Wow, replace you?' It was quite the conversation we had. I thought he was joking. He was a little tipsy," Edwards recalled in a 2013 interview with the St. Louis Post-Dispatch.
- 'Timing and practice' -
Edwards said he initially did not believe he could keep up with The Temptations' fast footwork.
"But once I got into the group, I learned it was timing and practice, and choreography to make it look like it was really difficult," he said.
Edwards, whose voice possessed a similar wide range but was gruff compared with Ruffin's silkier texture, initially was quite literally in the shadow of his predecessor.
Ruffin would show up unannounced at Temptations concerts and jump on stage to join, leading the band to alert security to keep him away.
Along with "Papa Was a Rolling Stone," Edwards led The Temptations on hits such as "Ball of Confusion (That's What the World Is Today)" and "I Can't Get Next to You."
Starting with "Cloud Nine," Edwards' first single with The Temptations, the Motown band began to experiment, bringing in some of the psychedelic soul and funk of rising bands such as Sly and the Family Stone.
Frictions again rose as producers pushed Edwards' voice to the forefront of the group.
He left in 1977 but returned three years later. He also pursued a solo career but without reaching the same stardom as with The Temptations.