Warsaw to stage first Chopin global competition on period pianos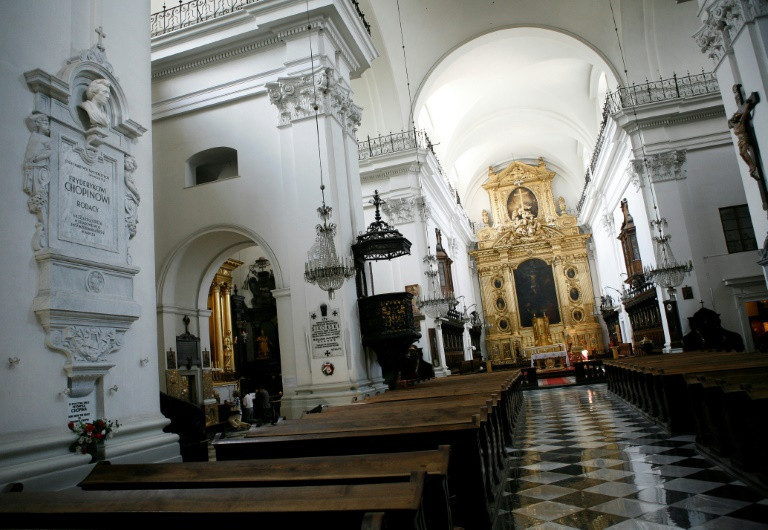 Chopin's heart rests in the Saint Cross church in Warsaw. Photo: AFP
Poland's Fryderyk Chopin Institute (NIFC) on Thursday said it would hold the first international competition where pianists will play the romantic composer's music on period instruments.
"The pianos of that era have a mechanism and tone that are very different from those offered by contemporary instruments," said Joanna Bokszczanin, who is organising the event in Warsaw on September 2-14.
Participants, who can sign up from next month, will have at their disposal 17 period pianos of brands like Broadwood, Buchholtz, Erard and Pleyel that were known to and used by Chopin.
They either belong to the NIFC or are borrowed from collectors.
The Warsaw-based NIFC has already been organising a regular Chopin piano competition every five years since 1927, whose winners often go on to play the greatest venues in the world.
Bokszczanin told AFP that the new contest is "the culmination of a lot of work accomplished already to remind the listener of the authentic sound of Frederic Chopin's music."
The NIFC also conducts research on the 19th-century Polish-French composer's work, in addition to documenting it and promoting it around the world.
Chopin was born in 1810 in Zelazowa Wola, near the Polish capital, to a French father and Polish mother.
He fled his homeland just before the 1830 uprising against the occupying forces of Tsarist Russia.
The prodigy lived in Vienna and then Paris, where he died aged 39 after years of poor health. His body is buried in Paris, while his heart rests in Warsaw's Holy Cross church.