Chinese ink-wash painter presents 13-year retrospective
Chinese ink and wash painting was invented during the Tang Dynasty (618-907) more than 1,000 years ago. The art form, usually applied with long-haired brushes, has evolved over the centuries with painters using various methods in a rich tradition. Wang Mingming, 70, one of China's most acclaimed contemporary ink painters, is exhibiting 100 paintings from his works spanning 2006 to 2019 at Beijing Fine Art Academy.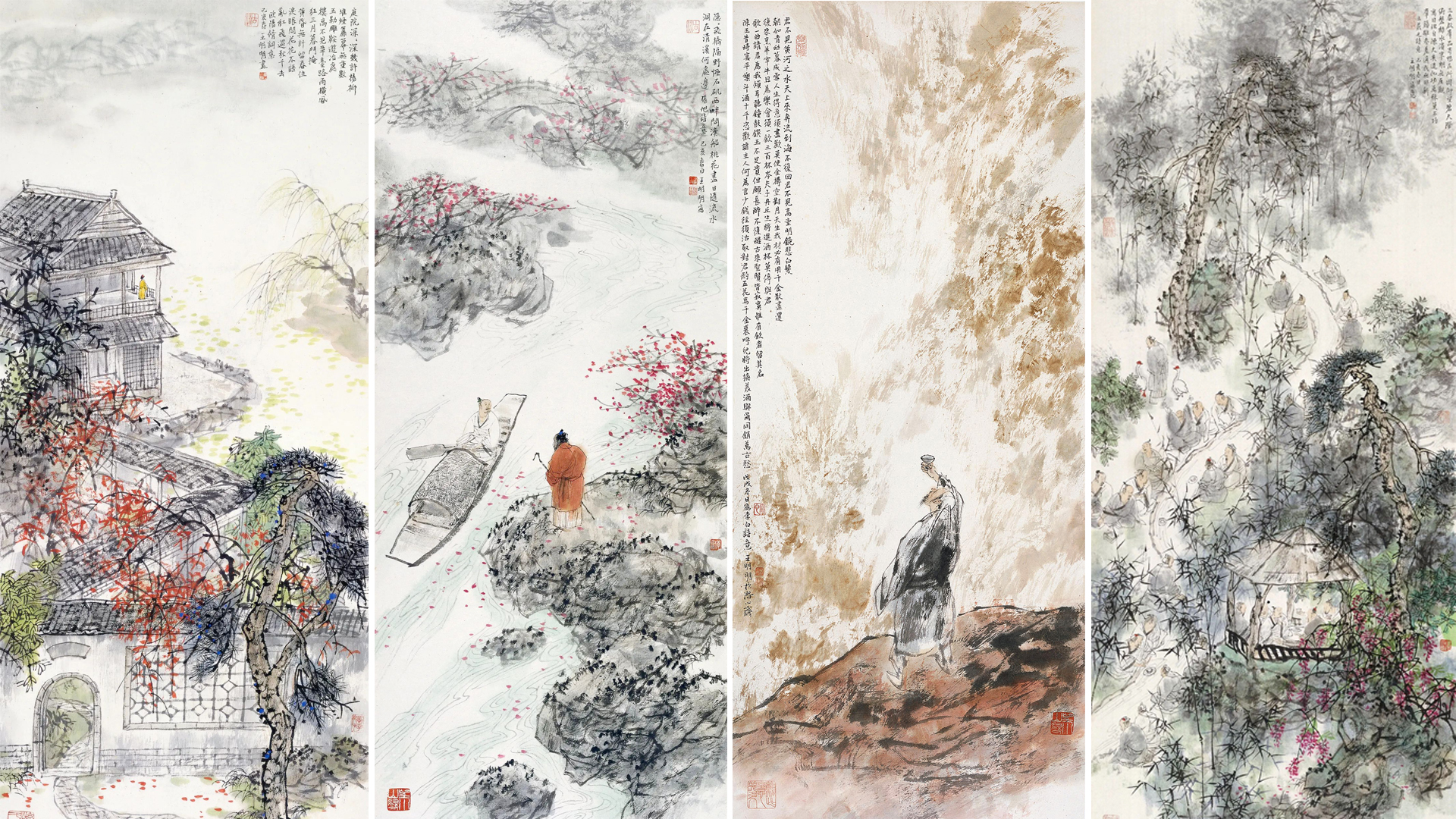 The selection titled "A Mood Beyond Poetry" draws inspiration from old poems, combining figurative and semi-abstract strokes to recreate poetic images. They are in the form of an album, a structure in Chinese painting that gives viewers a feeling of intimacy as they turn each page.
Wang's works incorporate techniques and tools used in the three main genres of traditional Chinese painting: landscapes, especially mountains and water, birds and flowers, and figures. They also show how he has strived to carry forward the style of literati painting prized by scholar-painters that prioritizes personal expression over literal representation. Due to his fascination with traditional Chinese literature, the artist has been recreating scenes from 100 well-known ancient Chinese poems for over a dozen years.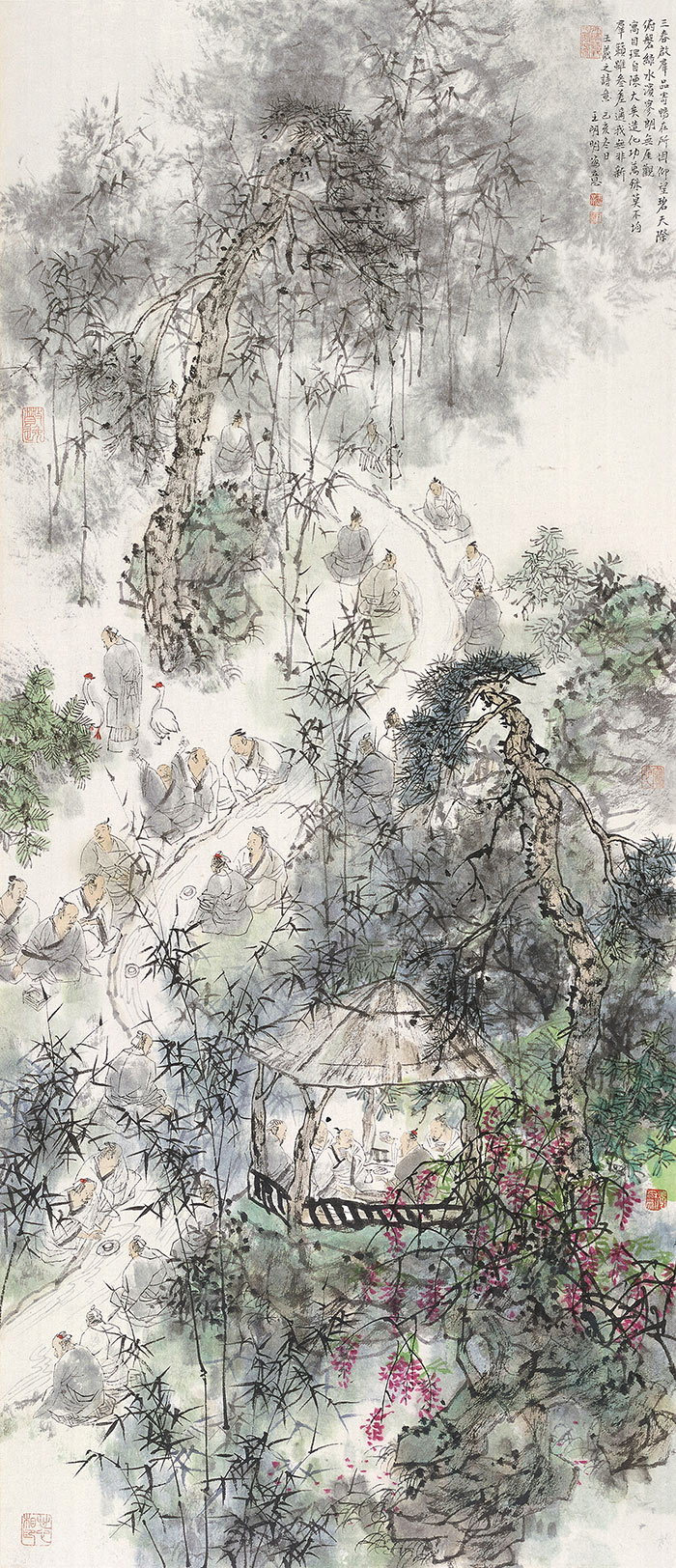 Wang described one of his works based on ancient Chinese calligrapher and poet Wang Xizhi's "Poems Composed at the Orchid Pavilion" as probably the most complicated painting among the exhibits. "It's quite challenging to represent such a big scene on a small frame," he said. "These scholars were drinking and painting by the creek. As the goblets floating downstream passed by, one was supposed to write a poem. In the picture, each person shows a different facial expression and sense of movement."
Unlike this painting, almost entirely covered by ink patterns, many of his works embody a different style. Wang said leaving some of the canvas blank or blurred is an important characteristic of Chinese ink and wash painting. "Nowadays, influenced by Western painting, many Chinese artists focus on shaping reality," he said. "But the core of ancient Chinese painting is its sense of vagueness. Leaving some areas unpainted, or only covered with light ink, is important."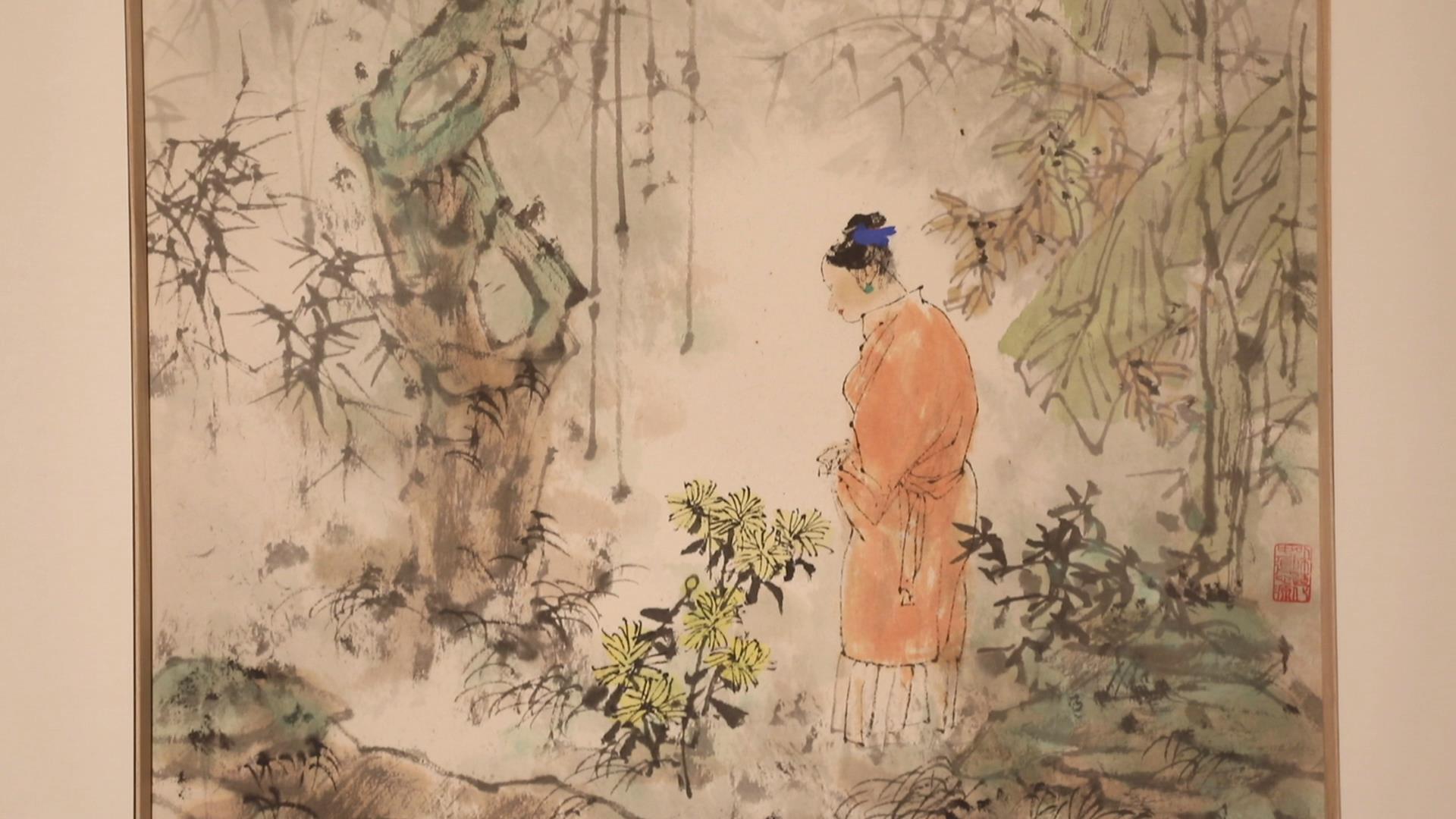 Ancient Chinese poets usually expressed their mood by describing scenery. Wang has his own understanding. When portraying the ancient Chinese poet Li Qingzhao, he didn't base her appearance on what she wrote in her poems. "I didn't only focus on her body shape. Chinese paintings put a greater emphasis on the overall mood. I prefer to depict her mood and create a sense of atmosphere," the artist explained, referring to one of his works showing Li enjoying scenery enriched with chrysanthemums.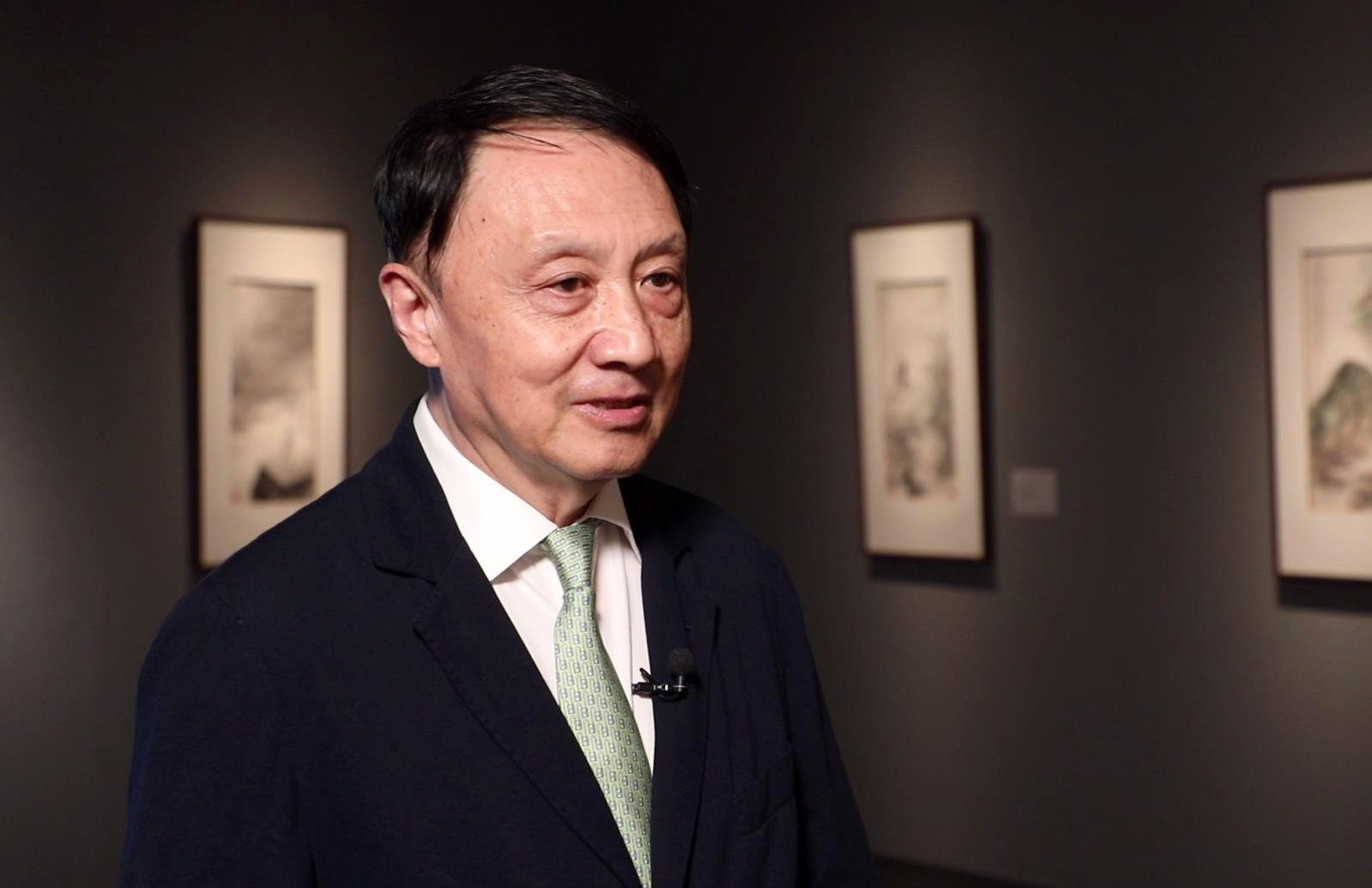 Born in 1952, Wang Mingming started learning Chinese ink and wash painting at the age of five. Considered a prodigy, he drew public attention within a year and quickly began amassing domestic and international awards.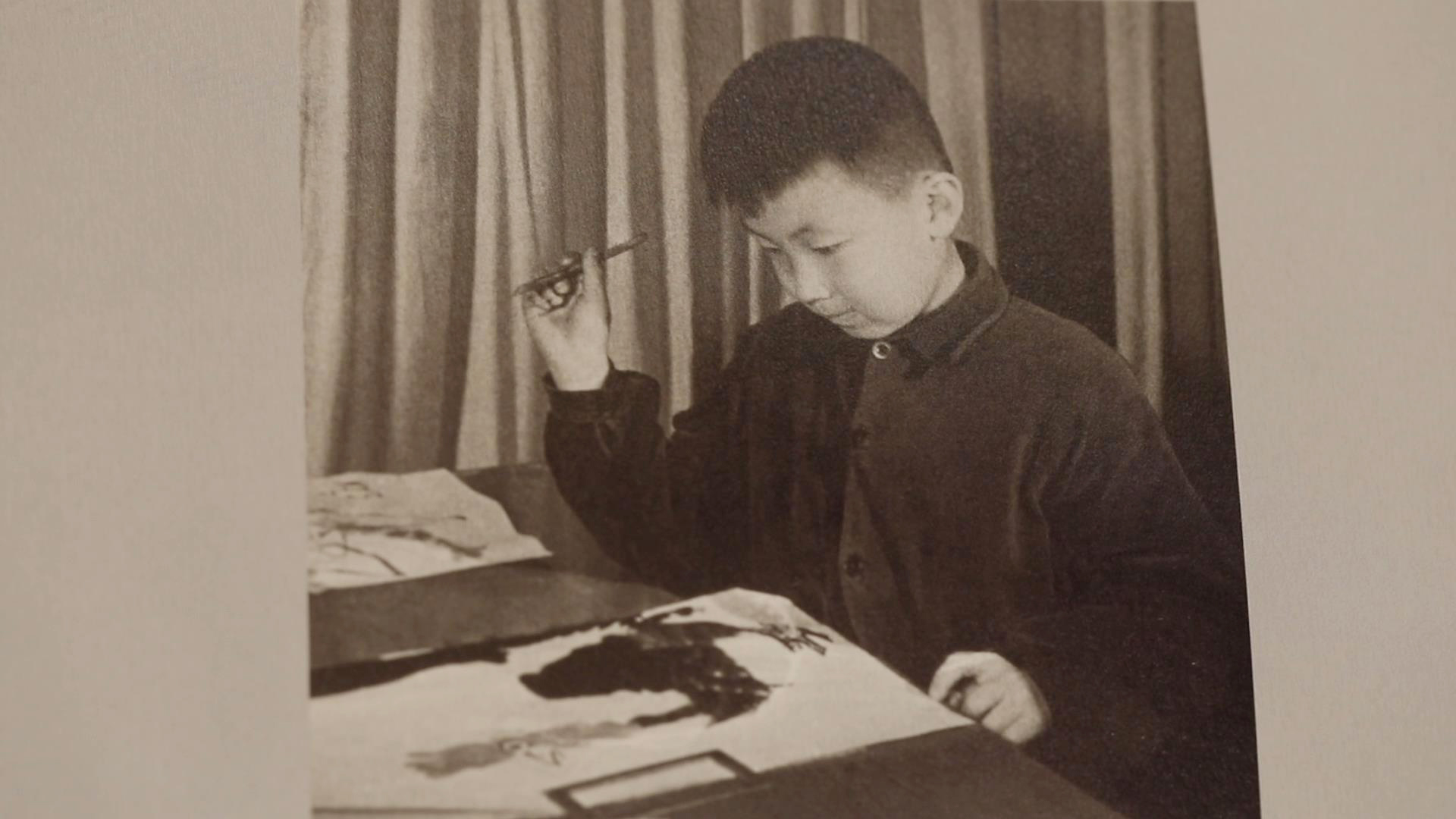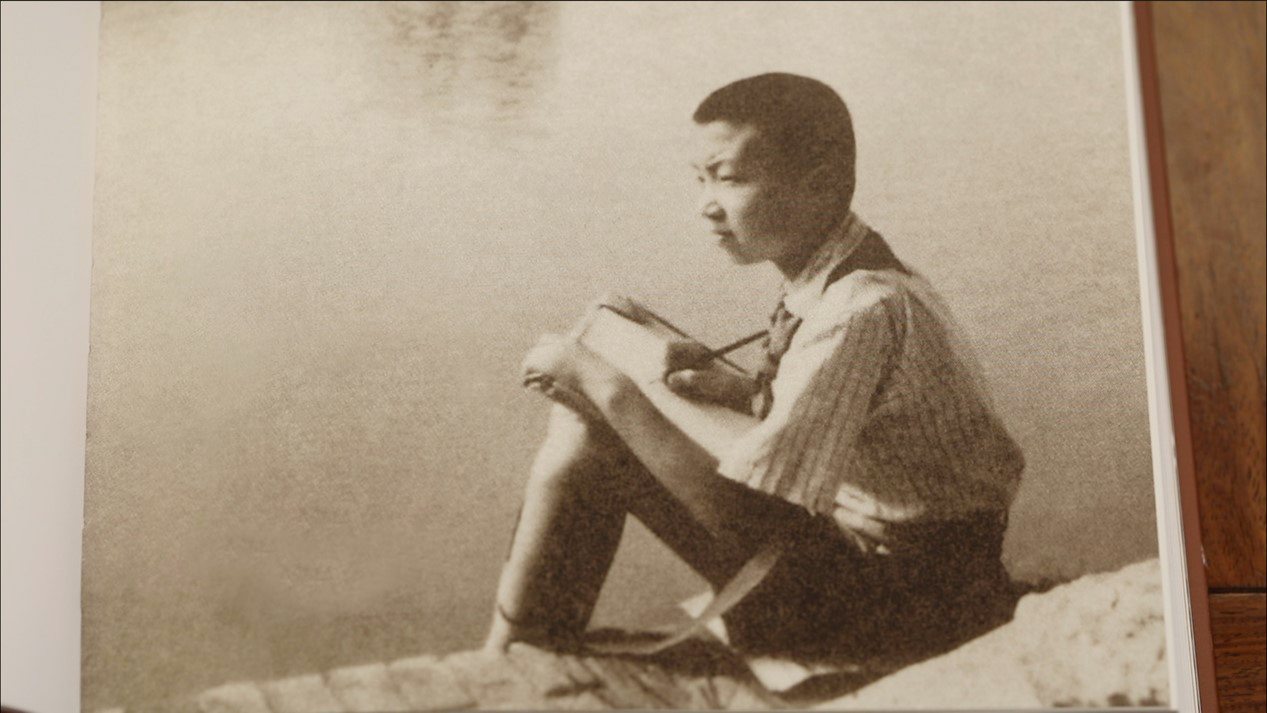 Wang became a resident artist at Beijing Fine Art Academy in the late 1970s. He experimented with various themes before finding his niche as a professional painter. Years later, he was designated a first-class artist on a national level. At the age of 50, Wang was appointed dean of the academy, working on the inheritance and promotion of traditional Chinese culture.
The 13-day exhibition closes on June 19. It is Wang's first solo show since he retired from the academy, a creative hub of classical Chinese art and studies.