Beijing hotel hosts Davmoon celebration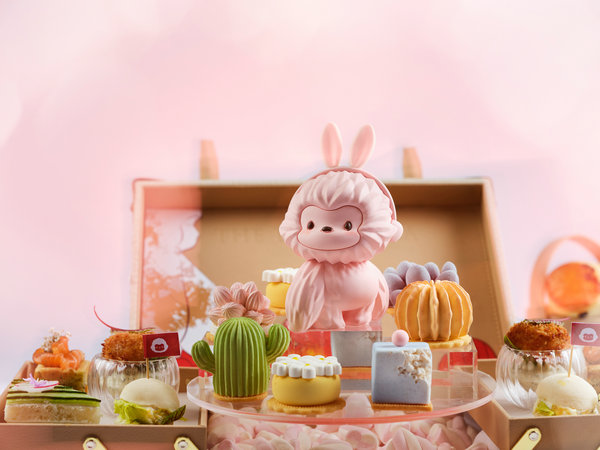 Davmoon Afternoon Tea was co-launched by artist Yuan Zeming and the Peninsula Beijing in June at the lobby of the hotel to celebrate the first anniversary of the cartoon image Davmoon.
Themed "May you like the world like a child always and forever", the afternoon tea features several delicious savories including spicy Iberico ham croquettes, cucumber sashimi toast with pickled radish and mint and moon egg burger with muffin bread and mimosa eggs.
The sweets, such as the lime basil honeydew melon mini cactus and lychee honey passion fruit, are feasts for both taste and vision.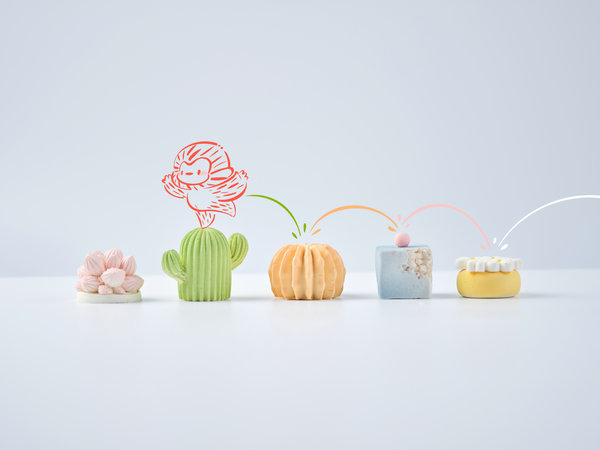 At the same time, a Davmoon themed art exhibition is also being held on the hotel's third-floor art gallery that features Yuan's Davmoon series artworks and design manuscripts.
Yuan said that he hoped that Davmoon can convey the beautiful wish of "may people always love the world like they did in their childhood".
"I hope that everyone can immerse themselves in a warm and wonderful experience, rediscover their inner childlike innocence, whether it's enjoying a special afternoon tea, appreciating art exhibitions, or interacting with Davmoon," he said.