Shanghai refugee book author honored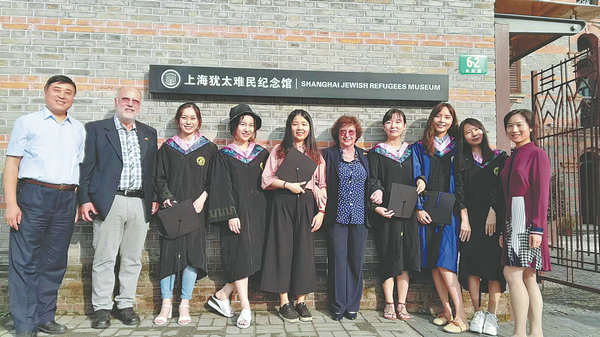 An author of a book highlighting Shanghai's role in providing refuge and looking after Jewish wartime refugees has won a major honor.
More than 400 babies were born to Jewish refugee parents in Shanghai during World War II. The unique childhood experience of these "Shanghai babies" made such an impact on their lives that one of them, Sonja Muehlberger, committed herself to researching Jewish refugees in China.
Muehlberger is 83 and lives in Berlin. She has spent decades building a database of Jewish refugees in Shanghai. The efforts developed into the Wall of Names of Jewish Refugees in Shanghai during the 1930s and '40s, a permanent installation at the Shanghai Jewish Refugees Museum.
On May 31, Muehlberger was the recipient of the honorary title of Ambassador of Silk Road Friendship along with 11 others. The online event, the second such ceremony, was jointly hosted by the China International Culture Exchange Center and Global People, a magazine affiliated to People's Daily, to present stories of friendship between China and countries involved in the Belt and Road Initiative, and spread a message of peace and solidarity between nations.