Pupils scale new heights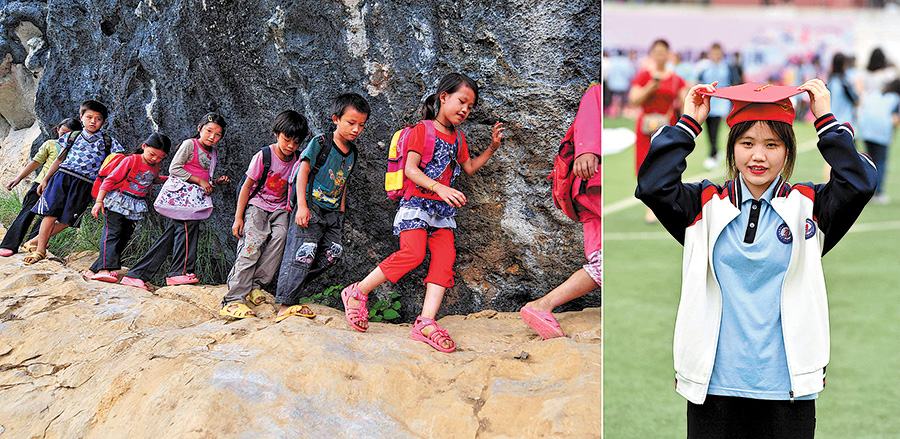 Meng Lidan will sit the national college entrance exam this month, with a view to becoming a teacher in her village, Nongyong, once one of the most impoverished areas in South China's Guangxi Zhuang autonomous region.
She wants to enrich the minds of children and help them understand how education can transform their lives.
In 2012, Meng and her classmates at Nongyong Primary School grabbed national headlines when photos of them climbing makeshift ladders and scaling a 10-meter cliff in Nongyong village, Dahua Yao autonomous county, Hechi, Guangxi, on their way home from school, were published.
In 2014, a tunnel was built through the cliff to connect the village to Nongyong Primary School. A dormitory was also built at the school.