Russian dancer challenges centuries of ballet tradition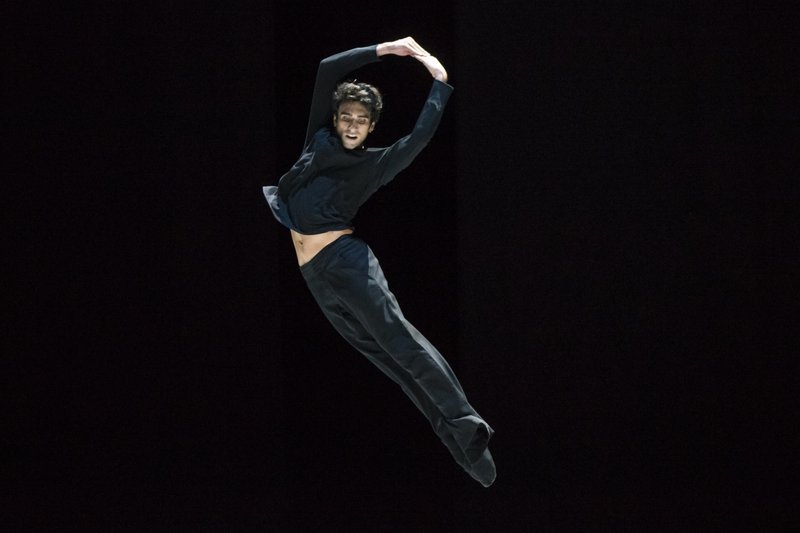 Rosario Guerra as Vaslav Nijinsky, a Polish-born Russian ballet dancer and choreographer, performs at a rehearsal of "Nijinsky" ballet in the Mossovet theater an in Moscow, Russia. The festival, which originally started as three days of performances in which Vishneva starred, has evolved into a week of shows, workshops and meet-the-artists sessions held both in Moscow and St. Petersburg. (AP Photo/Alexander Zemlianichenko)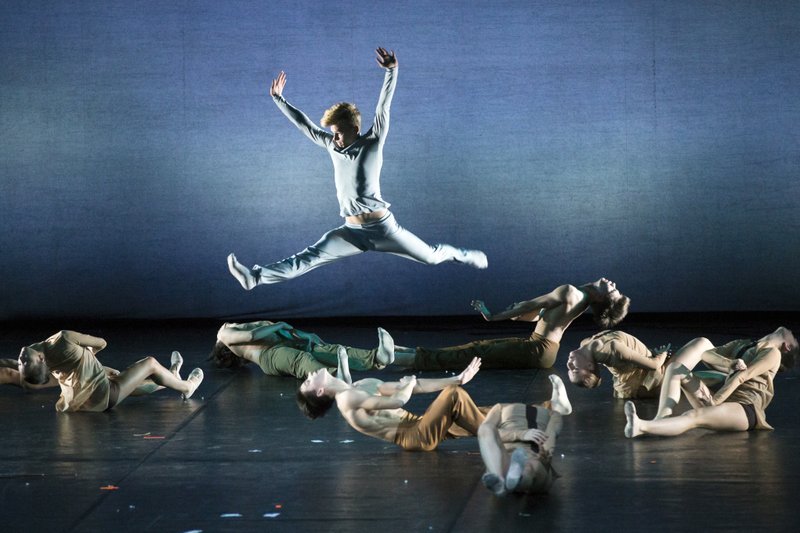 Young dancers perform the ballet "Trails" by choreographers Pavel Glukhov from Moscow and Konstantin Chistyakov from St. Petersburg during an evening for young choreographers at the Context, Diana Vishneva festival in the Gogol Centre theater in Moscow, Russia. The festival, which originally started as three days of performances in which Vishneva starred, has evolved into a week of shows, workshops and meet-the-artists sessions held both in Moscow and St. Petersburg. (AP Photo/Alexander Zemlianichenko)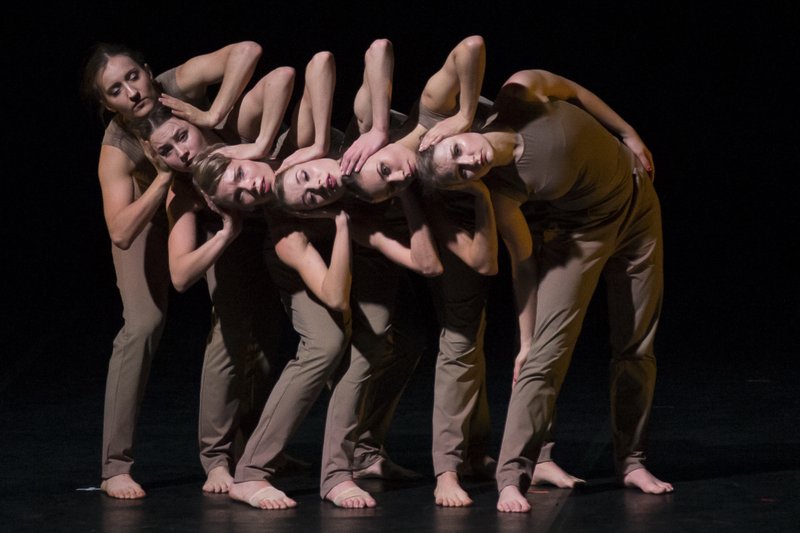 Young dancers perform the ballet "What Am I" by choreographer Yulia Korobeinikova from Krasnoyarsk during an evening for young choreographers at the Context, Diana Vishneva festival in the Gogol Centre theater in Moscow, Russia .The festival, which originally started as three days of performances in which Vishneva starred, has evolved into a week of shows, workshops and meet-the-artists sessions held both in Moscow and St. Petersburg. (AP Photo/Alexander Zemlianichenko)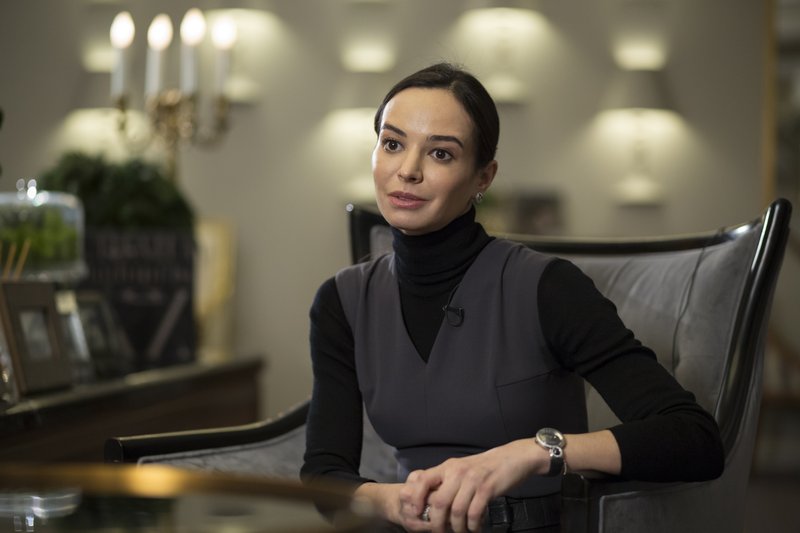 Russian ballerina Diana Vishneva speaks during an interview with the Associated Press in Moscow, Russia . Diana Vishneva, a prima ballerina at the Mariinsky Theater in St. Petersburg who also held a position of a principal dancer at American Ballet Theater from 2005 until June, has brought to Russia her brainchild, the festival of contemporary dance Context. The festival is a week of shows, workshops and meet-the-artists sessions held both in Moscow and St. Petersburg. (AP Photo/Alexander Zemlianichenko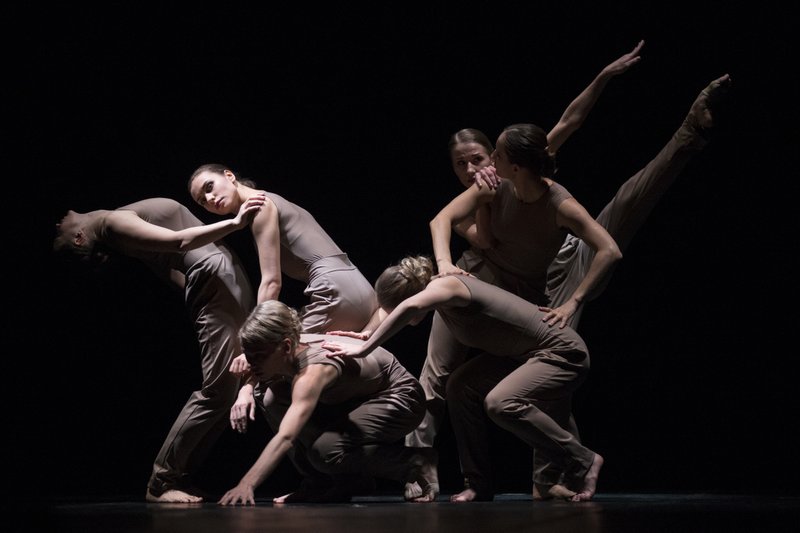 Young dancers perform the ballet "What Am I" by choreographer Yulia Korobeinikova from Krasnoyarsk during an evening for young choreographers at the Context, Diana Vishneva festival in the Gogol Centre theater in Moscow, Russia . The festival, which originally started as three days of performances in which Vishneva starred, has evolved into a week of shows, workshops and meet-the-artists sessions held both in Moscow and St. Petersburg. (AP Photo/Alexander Zemlianichenko)
Moscow - It's an uphill battle trying to promote contemporary dance in a country which prides itself on keeping its trademark ballets intact for a century.
But acclaimed dancer Diana Vishneva is no stranger to taking risks.
Throughout her career on both sides of the Atlantic, Vishneva, a principal dancer at the Mariinsky Theater in St. Petersburg, did not just bask in the accolades for her immaculate performances of Russian ballet classics like Swan Lake or The Sleeping Beauty but also ventured into contemporary dance projects with seemingly little commercial appeal.
Her own efforts, originally with another Russian, Alexei Ratmansky, led her to collaborate with the best and brightest of contemporary dance including the venerated American choreographer John Neimeier, who created several productions just for Vishneva.
This month, the ballerina, who was a principal dancer at American Ballet Theater from 2005 until June when she retired from the company, brought to Russia her brainchild, the fifth festival of contemporary dance, titled "Context. Diana Vishneva."
The festival, which originally started as three days of performances starring Vishneva, has evolved into a week of shows, workshops and meet-the-artists sessions in Moscow and St. Petersburg.
The companies that performed in Russia's two major cities are rarely seen in one place: from the cutting-edge Los Angeles-based BodyTraffic to the acclaimed Dutch National Ballet.
The festival opened with a show by several up-and-coming Russian choreographers. In one of them, a female dancer dressed in jeans was jogging on stage for several minutes while her partner was writhing on the floor as if struggling to get to his feet.
In Russia, where the Bolshoi and other powerhouses of music and dance pride themselves on keeping the ballet classics unchanged for a century, that might seem like a hard sell. But not for Vishneva, who takes pride in the fact that some of the young choreographers whose work was featured at the festival went on to build international careers.
"With every year, there's more interest in contemporary dance (in Russia), and I can feel it's true both for professionals and the audience," Vishneva told The Associated Press.
Paradoxically, smaller theaters in the Russian provinces are often more receptive to modern dance.
"In a way it's easier because that weight of tradition, history and classical heritage that major theaters like the Bolshoi and the Mariinsky have.. the regions are much more flexible now," Vishneva said. "They don't have such rigid boundaries."
The year 2017 has not been easy for contemporary art in Russia. Ultra-conservative activists threatened violence in response to the release of a movie about the last Russian czar's love affair; the premiere of the ballet "Nureyev" directed by the prominent director Kirill Serebrennikov was postponed at the last moment, reportedly because of its depiction of the protagonist's homosexuality, and several months later Serebrennikov found himself in the dock on fraud charges he vehemently denies.
The criminal case against arguably Russia's most prominent theater and film director shocked Russia's creative circles and sparked fears of the return of a Soviet-style censorship.
"Nureyev" is due to premiere next month while Serebrennikov remains under house arrest.
Serebrennikov's Gogol Center, famous for its productions that mock officialdom and conservatism, offered its stage to some of the events of Vishneva's festival.
Vishneva said she is "concerned and sad" about the case against Serebrennikov but waits to hear about further developments.
Vishneva's festival enjoyed the support of the Russian Culture ministry, a patronage that helped ward off activists who have ransacked art exhibitions or disrupted plays in Moscow in the past.
"You can find faults in classical art too," she said. "It's all because of people who are always on the look-out. for ways to publicize themselves."