Taiwan singer Liu Genghong goes viral after fitness livestream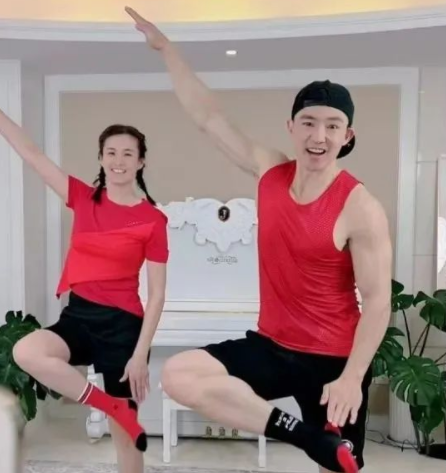 (ECNS) -- Liu Genghong, a Taiwan-born singer, has taken the internet by storm and sparked a fitness wave with his workout livestream on Douyin, China's version of TikTok.

Liu's workout sessions have been so popular that they have broken Douyin's livestreaming record for 2022 so far, according to data analysis platform Chanmama.
Within one month, Liu's livestreams have been viewed nearly 100 million times, with his most popular session attracting over 44 million live views.
Chinese musician Jay Chou's songs often serve as Liu's background music. One of his most-watched fitness routines is set to "Herbalist Manual" from Jay Chou's Still Fantasy album. "I want to slap my leg whenever I hear 'Herbalist Manual' now," shared a netizen.
Many netizens even joked that the 49-year-old was facing a popularity contest with Li Jiaqi, China's "livestreaming king" known for his sales tactics. "Li Jiaqi empties our wallet, Liu Genghong empties our body," joked a netizen.
The online fitness business has seen a significant surge in China since the pandemic started in 2020.
According to a report by Douyin, the number of fitness influencers with more than 10,000 fans exceeded 60,000 as of December 2021. The number of fitness videos in 2021 increased by 134 percent, while followers of such content were up by 208 percent compared with the previous year.
Many online platforms have tried to expand fitness content in recent years, which shows that the value of fitness is being recognized, said Huang Haidong, an expert from China's online fitness platform "Keep."
China boasts a vast potential fitness market. According to a China Insights Consultancy report, China was home to 300 million fitness lovers in 2021, ranking first in the world. However, the average annual expenditure of the country's fitness enthusiasts in 2021 was 2,596 yuan ($393), far lower than the 14,268 yuan ($2,183) in the United States.
"Regardless of whether the 'Liu Genghong phenomenon' will be short-lived or not, the national fitness wave in China is destined to be a determined, long-term trend. To undertake this trend, online products and services must truly focus on user needs and help achieve a better user experience, Huang said.