China's 2020 box office tops 10 billion yuan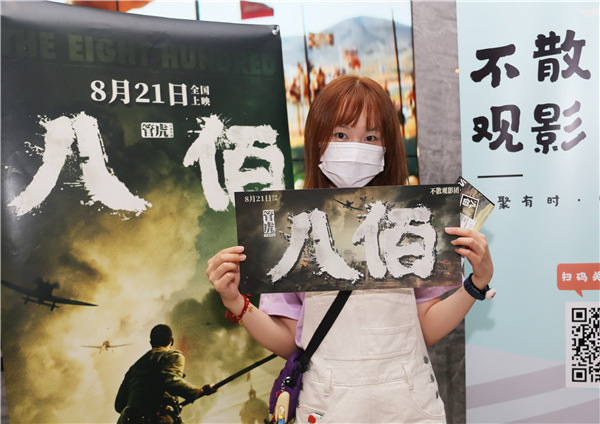 A moviegoer in Shanghai poses for a picture before entering a cinema for director Guan Hu's war epic, The Eight Hundred. (Photo: China Daily)
BEIJING -- China's box-office revenue so far this year has hit 10 billion yuan ($1.47 billion), movie-ticketing and film-data platform Maoyan said Saturday.
According to the platform, the war epic The Eight Hundred was the top-grossing movie, with revenue of over 3 billion yuan.
In the second place was the animation film Legend of Deification, raking in 831 million yuan within the first three days after release. The film hit Chinese theaters on Oct 1, the start of an eight-day national holiday.
Chinese comedy feature My People, My Homeland contributed 743 million yuan to the total box office revenue, ranking the third on the list.
In the run up to the holiday, China eased restrictions on theaters, allowing them to use 75 percent of the total number of seats. Previously, the limit was 50 percent.
Chinese theaters reopened on July 20 following months of closure due to COVID-19.