German zoo may have to feed animals to others during lockdown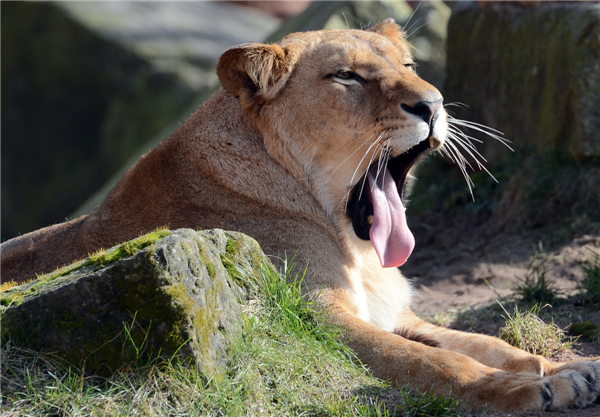 A lion enjoys the sunshine in the Hannover zoo, Germany, on March 6, 2013. (Photo: Xinhua)
Neumünster Zoo in northern Germany may have to slaughter some animals to feed others as a last resort because of food shortage and financial problems during the lockdown.
The zoo's director Verena Kaspari told Die Welt that animals on the slaughter list such as goats and deer are not endangered, and these animals would be fed to lynx, eagles and Germany's largest polar bear, Vitus. Ms Kaspari said that this would be the worst-case scenario.
All zoos across Germany are closed to the public as a lockdown measure. While zoos can't get proceeds from ticket sales, employees in zoos still need to be paid to take care of animals and animals still need to be fed.
Neumünster Zoo was closed on March 15. By the end of April, the zoo was estimated to have lost about 175,000 euros in ticket sales and donations, said Ms Kaspari. The seals and penguins which need large amounts of fresh fish every day might also starve.
The state of Schleswig-Holstein, where the Neumünster Zoo is located, has approved five million euros to subsidize zoos, but the subsidy has not yet been paid.
Besides, this small zoo with more than 700 animals is a charity, thus it does not qualify to receive funding from the local government, depending manly on public donations.