Sun Yang says he does not see names on doping testing documents
MONTREUX, Switzerland, Nov. 15 (Xinhua) -- Three-time Chinese Olympic champion swimmer Sun Yang said he didn't see names on relevant documents when he refused to finish a doping test last year.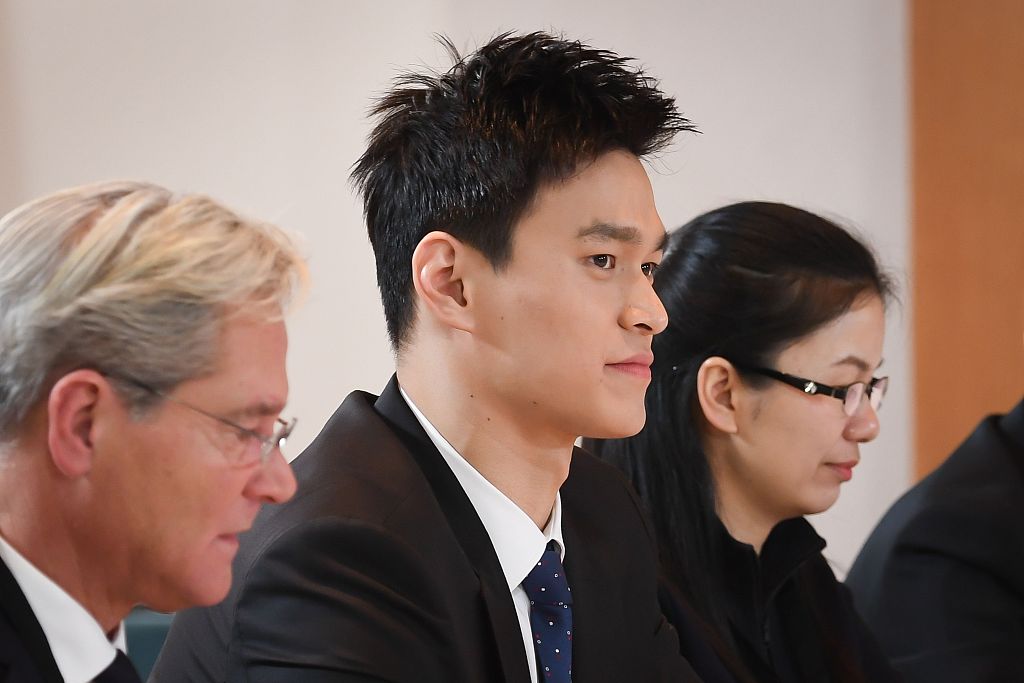 File photo: VCG
Sun testified at the CAS public hearing Friday here as the World Anti-Doping Agency (WADA) appealed against Sun Yang and FINA over FINA's previous decision in favor of Sun on his alleged anti-doping rule violations.
"I only saw FINA's authorization letter. Although my English is not good enough for me to understand everything on the letter, I did not see my name on it," said Sun.
"Neither did I see names of the three testing personnel on the letter. In my opinion, they should carry with them a clear document with their names on it in order to conduct a test on me," he said.
Sun said he indeed knew that the Doping Control Officer (DCO) was from international testing company IDTM because "I made a complaint about the DCO in 2017 when the person did not carry an authorized document."
Earlier, Sun explained why he stopped cooperating in the doping test conducted by IDTM on the night of September 4, 2018 as he considered the Doping Control Assistant's behavior unprofessional.
"He took out his cellphone and started to film me. He said he was a fan of mine and liked me a lot. This was ridiculous. That's why I started to be suspicious," Sun said.
IDTM testing coordinator Tudor Popa said it was the DCO who gives doping control training to his or her assistants.
Tudor Popa said they offer the Doping Control Officers doping control "education" while the latter will give trainings to their assistants.
Before the hearing started, Sun told Xinhua that he is intended for all who are following the case to know the real truth.
"I want the world to know what happened on the night of September 4, 2018 to prove my innocence. I also want to call on international sports organizations in public to protect the basic rights of athletes," Sun said.
Attended by around 200 people, Friday's hearing is the second one held public in the history of CAS. It's brought by WADA against Sun Yang and FINA in relation to a decision issued by the FINA Doping Panel dated January 3, 2019, whereby Sun Yang was found not to have committed an anti-doping rule violation following an out-of-competition doping control.
Sun Yang won gold in 200m freestyle at the 2016 Rio Olympic Games, and 400m and 1500m freestyle at 2012 Olympics in London. The 27-year-old also claimed 200m and 400m freestyle titles at the 2019 FINA World Championships in Gwangju, South Korea.