Critically endangered wallaby population set to triple with new conservation program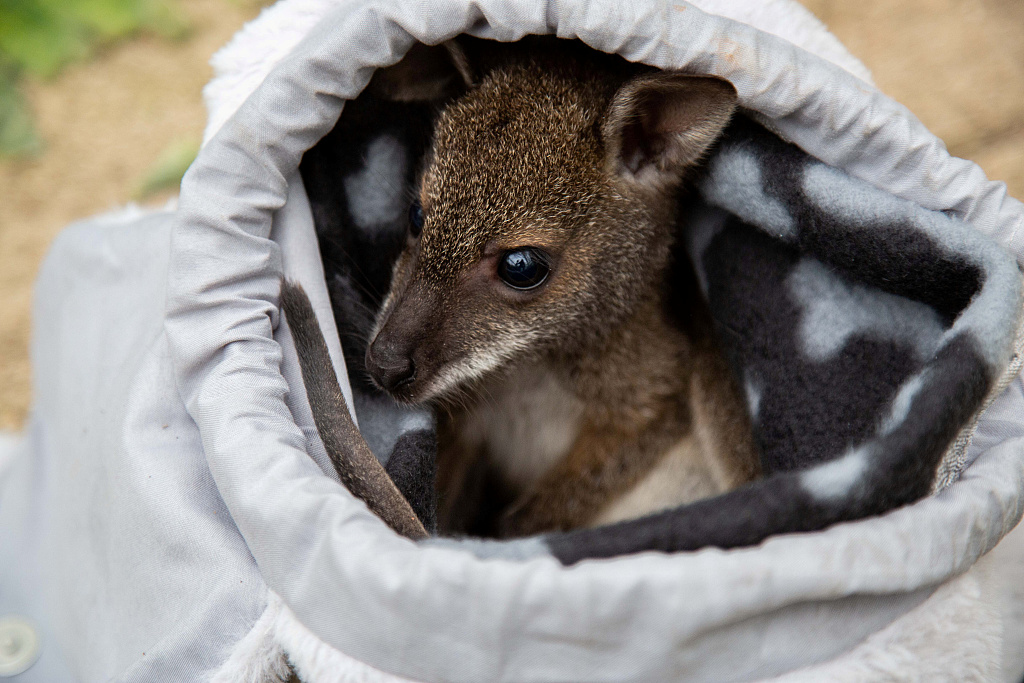 File photo: VCG
SYDNEY, Sept. 2 (Xinhua) -- Australia's critically endangered Bridled Nail-tail Wallabies have been handed a life-line on Monday, with a new conservation program now underway to ensure the future of the species.
According to New South Wales (NSW) State Environment Minister Matt Kean, the environmental scheme should help the population almost triple.
"Current estimates suggest there are 2,500 Bridled Nail-tail Wallabies in the world," he said.
"Our NSW Government program will see that number boost to more than 6,000 - that's a massive boost to the global population."
Under the State Government's 100 million Australian (67 million U.S.) dollar program, predator-proof fencing in select national parks across the state will allow for the safe reintroduction of vulnerable animals.
As well as the Bridled Nail-tail Wallaby, a total of 13 other species will also be brought in to increase their numbers, according to the program.
"Australia has the worst mammal extinction rate in the world, but NSW has the opportunity to turn around our extinction and threatened species rates, by expanding our rewilding programs and focusing on eradicating feral species," Kean explained.
"It's not just about preserving what we have, it's about bringing back what we have lost. It makes me incredibly proud to see these amazing endangered Bridled Nail-tail Wallabies returning home to NSW."
With ongoing help and support from the NSW National Parks and Wildlife Service, the Queensland State Department of Environment and Science and the Bridled Nail-tail Wallaby Recovery Group, Australian Wildlife Conservancy Chief Executive Tim Allard said intervention and collaboration is the only way to secure the future of the country's endangered species.
"We need to take radical action now to stop more extinctions," he said.
"The fact that only very recently, the Bridled Nail-tail Wallaby was thought to be extinct shows collaborative efforts can protect our natural heritage."