Tibet launches 5.6mln US dollars project to protect Jokhang Temple in Lhasa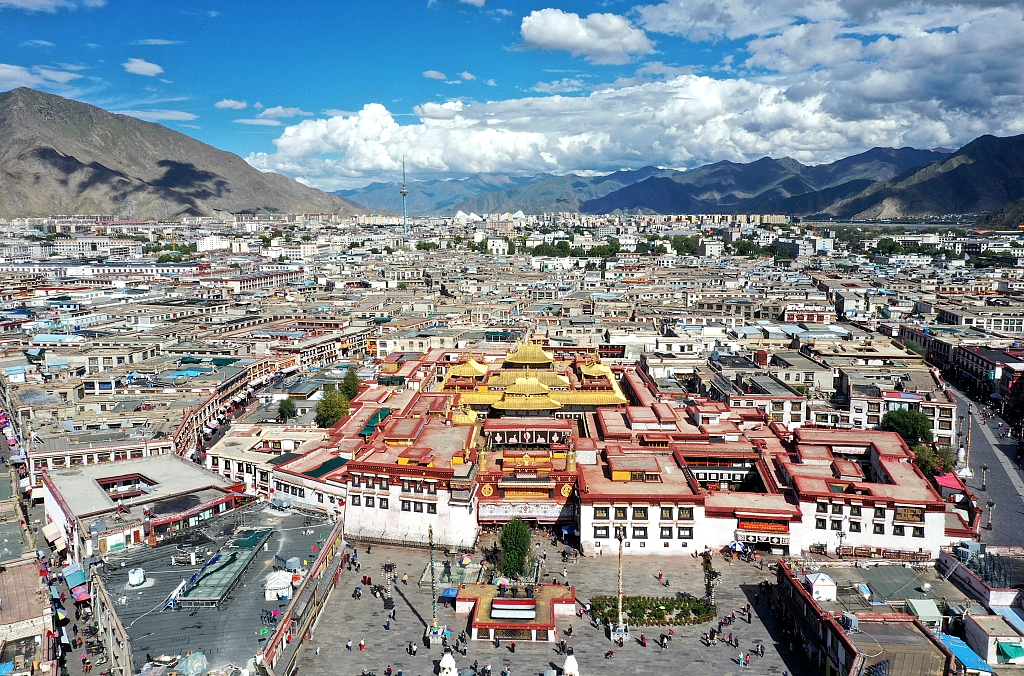 Jokhang Temple is located in the old town of Lhasa, southwest China's Tibet Autonomous Region. (Photo: VCG)
A project totaling over 40 million yuan (about 5.6 million U.S. dollars) has been launched to protect Jokhang Temple, a UNESCO World Heritage Site in Lhasa, southwest China's Tibet Autonomous Region, announced the local cultural relics bureau on Thursday.
Subsidized by both central and local governments, the project covers a variety of protection and security programs, some of which have started recently, and is expected to be completed and put into use by the end of this year, according to Jin Yongchun, head of the Lhasa Municipal Bureau of Cultural Relics.
With the large scale investment, the ambitious project will upgrade security, power, and fire-fighting facilities of the temple, including the construction of an underground firewater pond, to safeguard the heritage site and tremendous historical artifacts it houses.
Noting that the iconic site is located in the old town of Lhasa, where the population density is high and the water pressure is relatively weak, Jin said that they decided to build an underground fire-fighting pond on the periphery of the temple.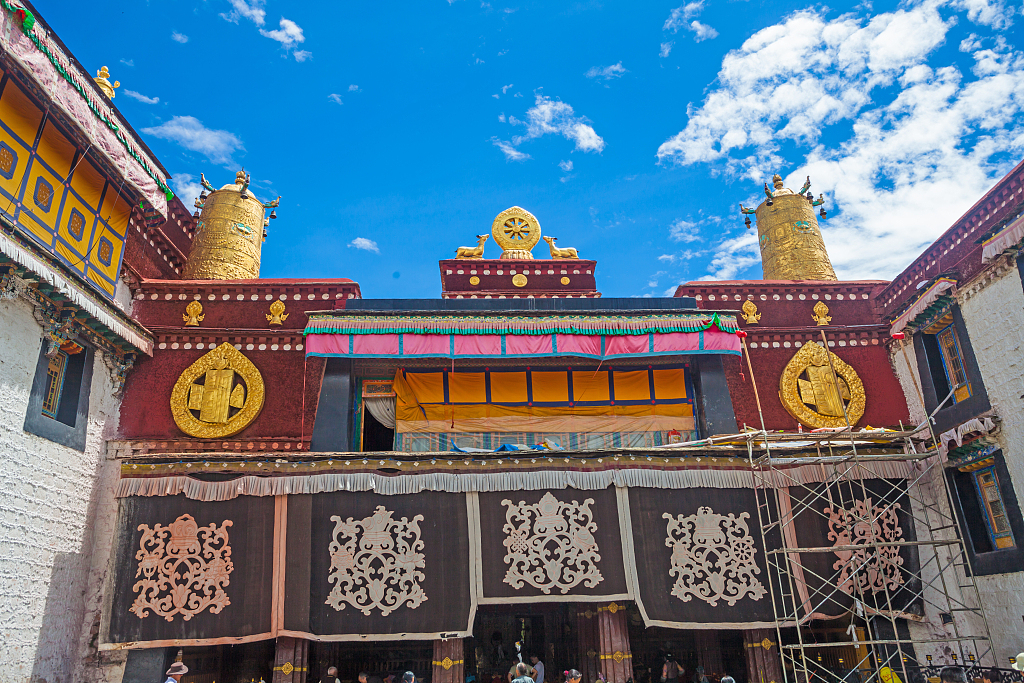 Jokhang Temple. (Photo: VCG)
"It can not only ensure the water supplies for firefighting of the Jokhang Temple but also be used in fire emergencies for the safety and protection of the old city," said the official.
The authorities have ramped up efforts to preserve and safeguard the sacred temple, especially after a fire broke out at its upper floor and was soon put out two years ago.
In March, Tibet has plowed over six million yuan into preserving various stone tablets of more than 1,000 years in front of the oldest and holiest architecture in the regional capital city.
Build in the seventh century, Jokhang Temple is home to massive historical relics and substantial typical Tibetan architecture. It was added to the UNESCO World Heritage List in 2000 as part of the historic ensemble of the Potala Palace.