South Korean film 'Parasite' wins big at 45th Los Angeles Film Critics Association Awards
LOS ANGELES, Dec. 8 (Xinhua) -- South Korean film "Parasite" turned out to be a big winner on Sunday at the 45th annual Los Angeles Film Critics Association Awards, taking home three top prizes.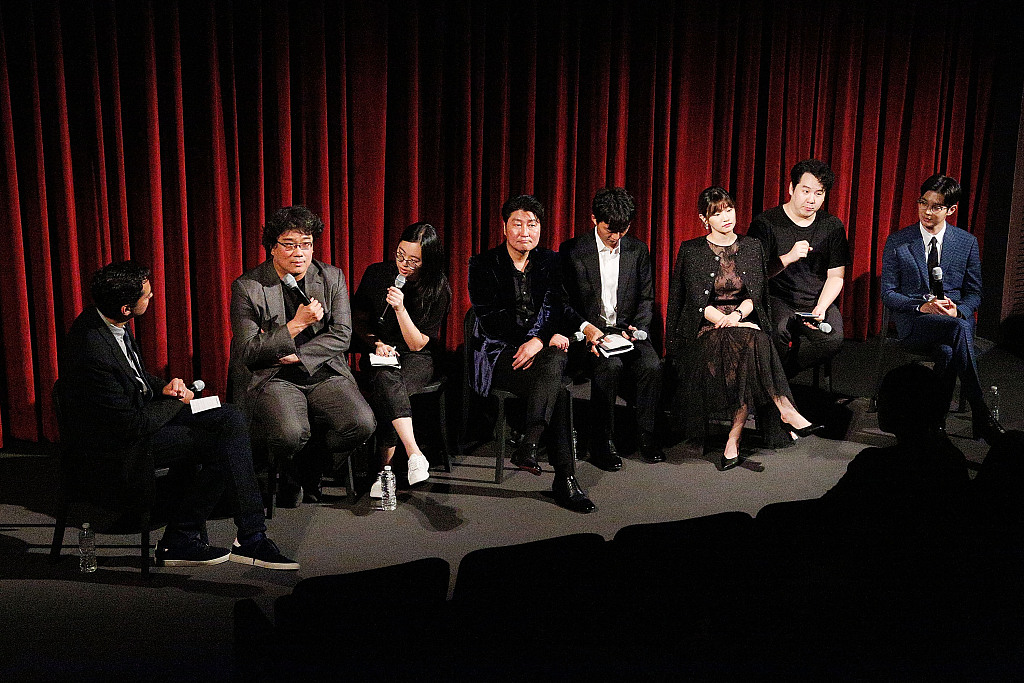 The director and actors of "Parasite" (Photo: VCG)
The black comedy thriller won best picture of the year, while the film's director Bong Joon-ho was awarded best director of 2019 by the Los Angeles Film Critics Association.
Song Kang-ho won the best supporting actor for the film.
"Parasite" follows the members of a poor household scheming to become employees of a much wealthier family by posing as unrelated, highly-qualified individuals.
It became the first South Korean film to win the coveted Palme d'Or at the 72nd Cannes Film Festival in May.
American crime epic "The Irishman", directed by Martin Scorsese, was runner-up for best picture, director and supporting actor.
Antonio Banderas won best actor for Spanish drama "Pain and Glory", which also took home the best foreign language film award.
Mary Kay Place took home best actress for her role in American drama film "Diane", while Jennifer Lopez took the best supporting actress award for American crime drama "Hustlers".
Noah Baumbach won the screenplay award for American comedy drama "Marriage Story". French animated film "I Lost My Body" won the best animation award.
American documentary film "American Factory", about Chinese glass manufacturer Fuyao's factory in the U.S. state of Ohio, won the award for best documentary/non-fiction movie.