Rare wild animals captured on camera in NW China nature reserve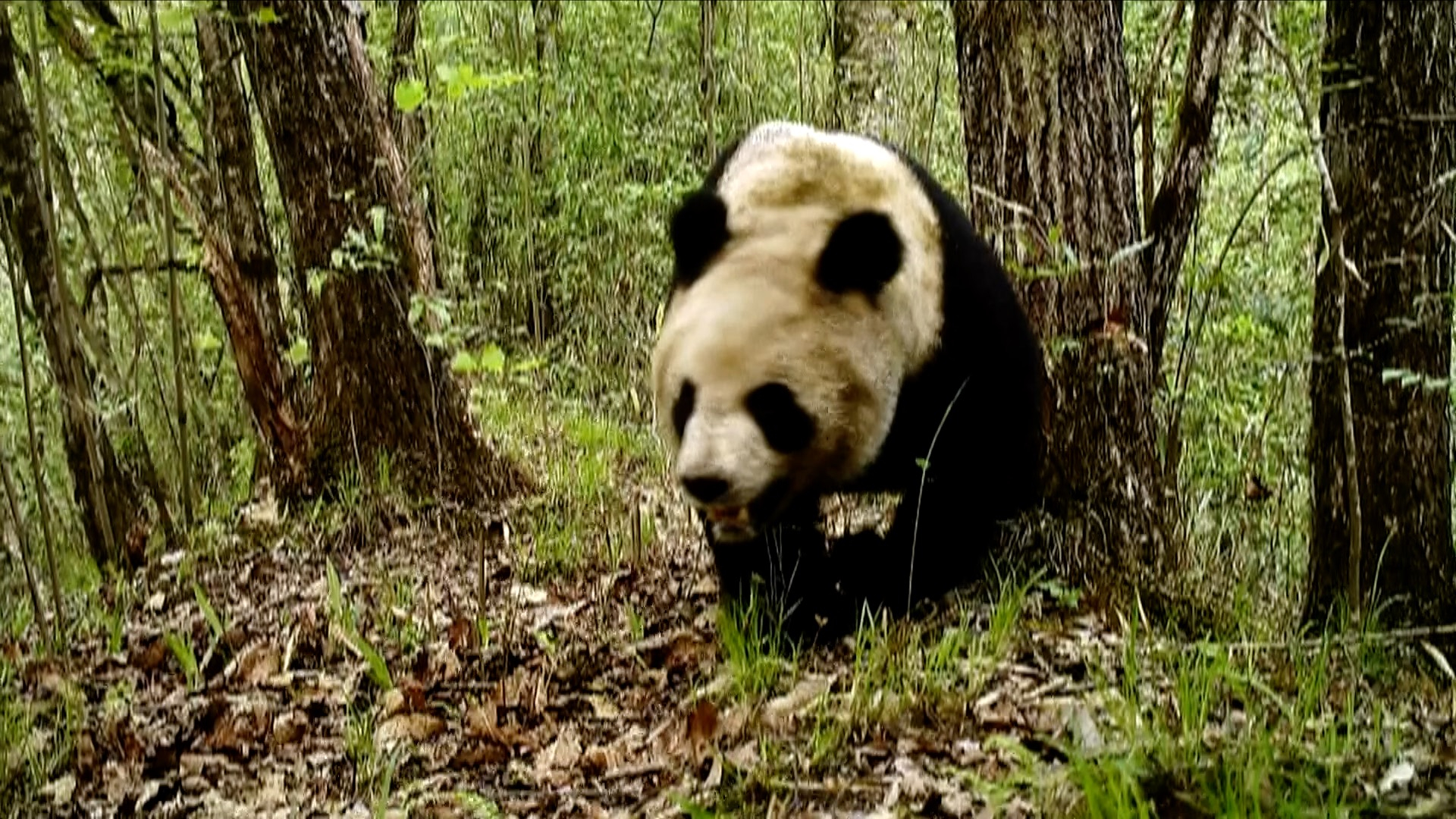 Liuba Nature Reserve is one of giant pandas' habitats in China. (Photo: CGTN)
A group of wild animals that are rarely seen have been captured on infrared camera at Liuba Nature Reserve in northwest China's Shaanxi Province. The footage seized moments of wild animals such as giant pandas, takins and black bears.
This is the second time that the nature reserve recorded wild giant pandas since the cameras were installed in 2018. The records collected from 120 spots show that there are three adult giant pandas weighing between 75 and 125 kilograms.
"We have found lots of traces of giant pandas, including some feces of giant panda cubs. During our patrol, we even saw a giant panda that appeared for a dozen seconds," said Yin, a staff member of the nature reserve.
The golden pheasants are one of the rare species found in the reserve.
The footage shows not only the traces of giant pandas but also their outdoor activities during May 2019 and early January 2020, evidencing the biodiversity and an increasing number of wild animals in the nature reserve.