Apple's new Spring Festival film 'Daughter' touches Chinese netizens
As China gets ready to celebrate Spring Festival, its most important holiday for family reunion, US tech giant Apple Inc looks to better resonate with local people in a new short film for the holiday.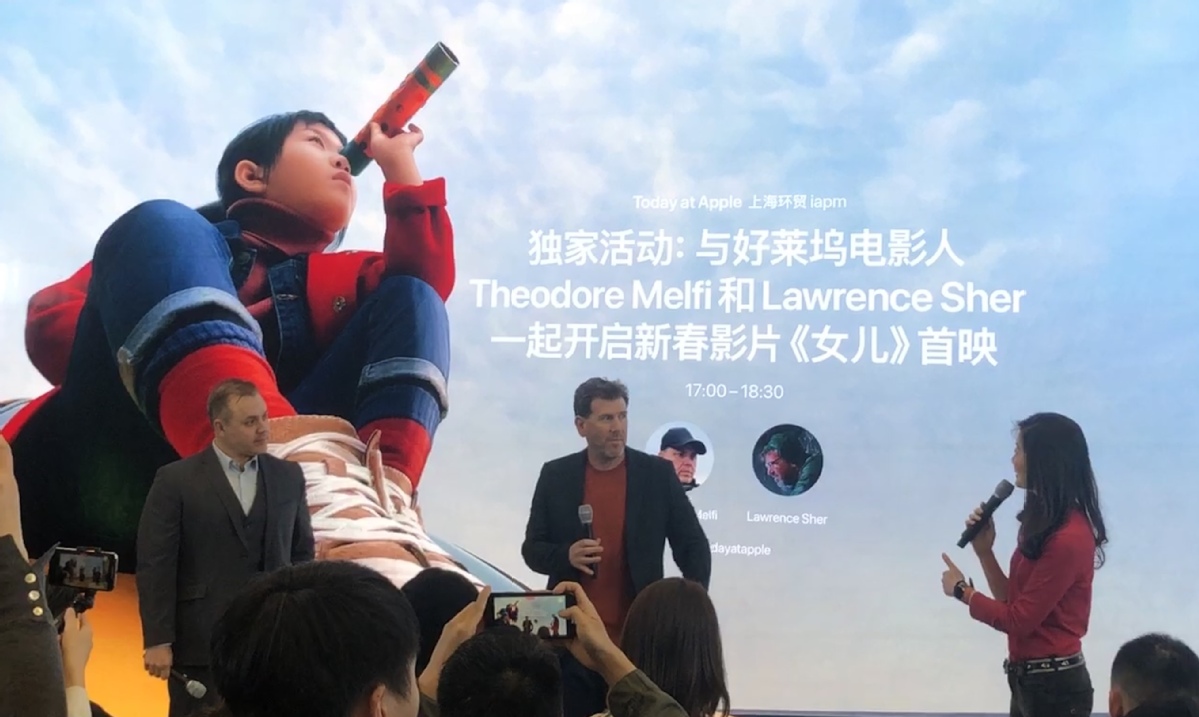 Apple unveiled its Spring Festival short film Daughter in Shanghai on Jan 12, 2020. (Photo: China Daily)
Titled Daughter, the film was shot on an iPhone11 Pro. It is about three generations of Chinese women coming together at Chinese New Year, which falls on Jan 25 this year.
The film was directed by Theodore Melfi, a US producer and film director, and the cinematography was done by Lawrence Sher. It also stars Zhou Xun, one of China's leading actresses. In the film, Zhou is a taxi driver. To take care of her daughter, Zhou has to let the girl ride in the taxi's backseat while she is at work.
Tim Cook, CEO of Apple, posted the short film on Weibo, a Chinese social networking platform, on Saturday, with a line that "there is nothing more special and enduring than the strength and love of family".
Melfi said at the film's launch event in Shanghai that the iPhone11 Pro is a fantastic tool for storytelling, which has helped him discover new possibilities.
The film triggered hot discussion online. A netizen nicknamed "libin" said she was deeply moved and touched by the short movie, because she once met a similar woman taxi driver who has no other choice but to bring her daughter to work. "Life is hard, but the taxi driver did not complain," she recalled.
Another netizen said, "I will support my daughter to follow her own will and be herself, just as Zhou does in the movie."
Daughter is the third film in Apple's Shot on iPhone series. Last year it partnered with director and screenwriter Jia Zhangke to create movie The Bucket. In 2018, it teamed up with director Peter Chan to shoot the short movie Three Minutes, which also was warmly received by Chinese netizens.
Daughter came as Apple is working hard to help Chinese consumers better use technology to cherish cultural traditions. The company will offer a string of courses under its Today at Apple initiative, to help people learn more photography skills, and how to make Chinese New Year cards that combine both tradition and modernity, and to learn how to draw New Year paintings.