Daredevil wingsuit flyers amaze visitors in central China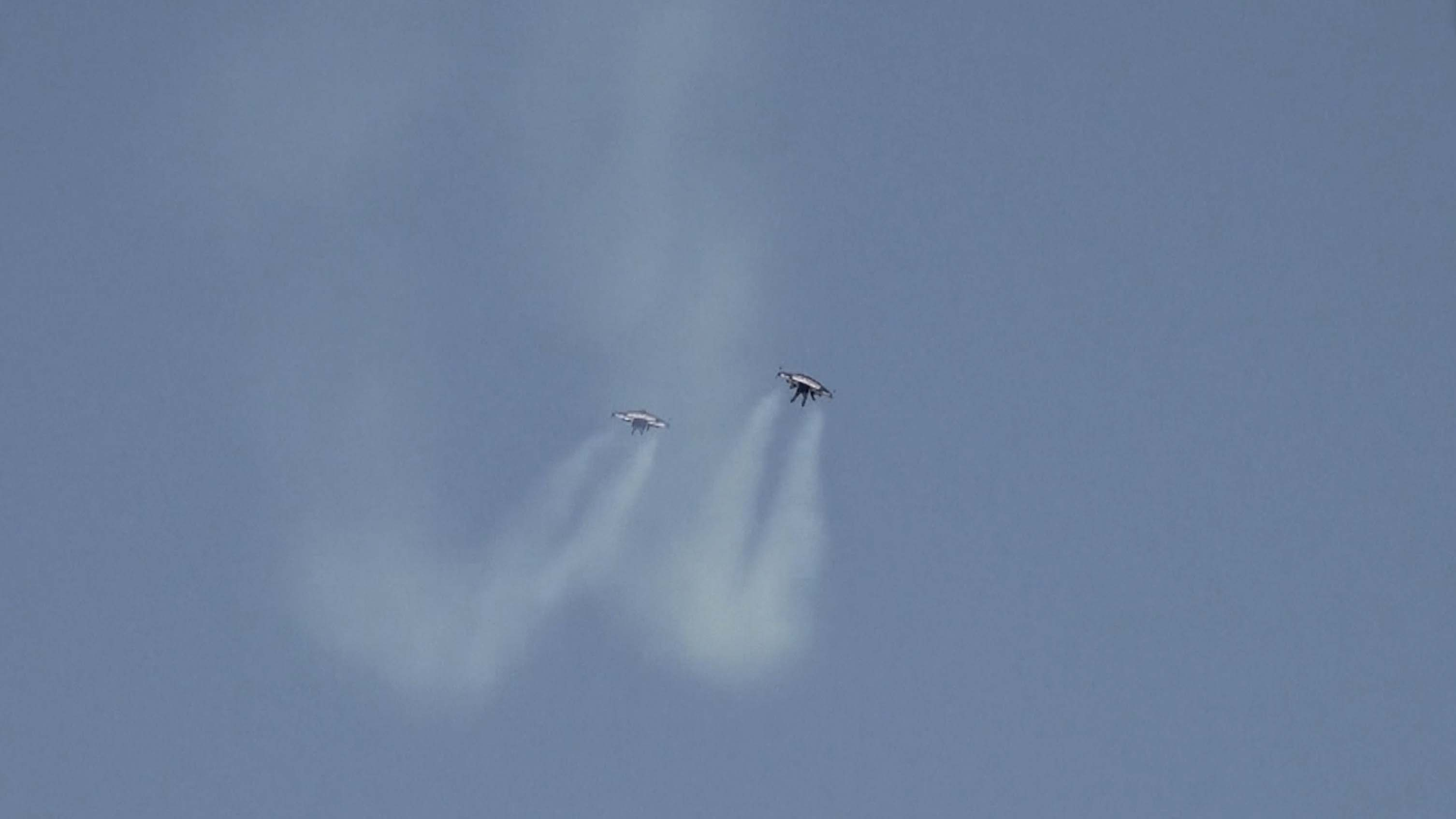 (Photo: CGTN)

Two French wingsuit fliers using jet-propelled wings soared through the Tianmen Cave on Thursday, near Zhangjiajie in central China's Hunan Province.
French athletes Vincent Philippe Reffet and Frederic Yves Fugen were helicoptered to a dizzying height from which they soared across the sky at 385 kilometers per hour (kph). The duo, side by side, finally flew through the door-like Tianmen Cave after continually adjusting their speed and direction.
Jet-propelled wings, also called jet-wings, are a kind of single carrier flying equipment. The suit has a pair of wings made of high-strength carbon fiber material and fixed on the athlete's back. Each pack has a wingspan of about two meters. Under the wings are four small jet engines. Generally, a wingsuit can take a flier in the air for about 8 minutes, with a speed of more than 300 kph. The high speed at which the suit travels have earned some of its fliers the name of "jetman."
Tianmen Cave is a natural karst mountain cave that is 131.5 meters high, 57 meters wide and 60 meters deep. Known as Heaven's Door in English, Tianmen is the world's highest cave of its kind. The thrilling showcase brought much excitement to visitors. It was Reffet and Fugen's first show in China.