Worms turn problem of vegetable scraps into profits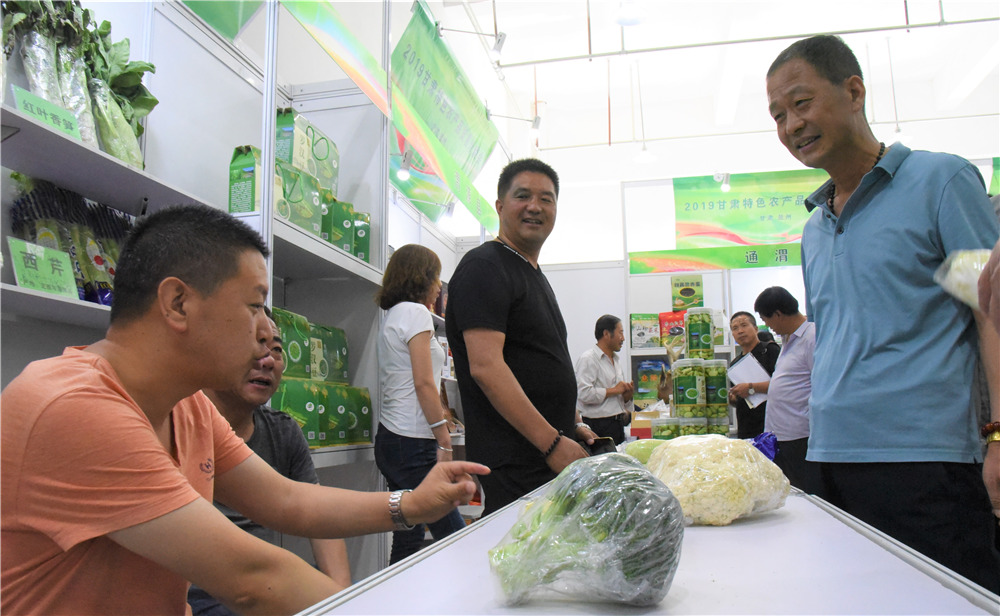 Highland vegetables, which produce waste, are displayed at agricultural products fair in Lanzhou, Gansu province. (Photo: Xinhua)
In a field in Gansu province, piles of earthworms wriggle in mulch made from discarded vegetables.
"We turn the unwanted vegetables into fodder and the worms consume them," said Wang Gang, deputy general manager of Gansu Kangyuan Modern Agricultural.
Located in Gansu's Yuzhong county, the company churns out a huge number of fresh vegetables for sale across China and is one of the biggest companies in the region.
The earthworms are alleviating a major headache for locals as China's poverty-relief campaign gathers pace.
The waste matter comes from the burgeoning highland vegetable industry, which the government encouraged with subsidies to help locals out of poverty.
But as the industry grew, so did the glut of leftover vegetable scraps generated by transportation and preparing them for supermarket shelves.
The unwanted scraps proved difficult to dispose of without spending a lot of resources, Wang said. "The earthworms truly handled a hard nut to crack for us," he said.
The company raises 0.7 hectares of earthworms, but it plans to increase the scale.
Waste disposal
Despite years of prosperity in the coastal regions, pockets of residents still lag behind in some underdeveloped rural areas, which poses a challenge for the country in its battle to wipe out absolute poverty by the end of this year.
For residents in the dry, mountainous Yuzhong, life has been hard due to a lack of resources.
But the county has a great advantage-it stands about 2,000 meters above sea level, and is perfect for vegetable cultivation, thanks to the large swing in temperatures from day to night, long daylight hours and an absence of pests.
To help lift locals out of poverty, the government encouraged them to grow highland vegetables and provided subsidies.
They also called on people in coastal areas such as Tianjin to buy the farmers' vegetables.
The measures gave rise to an expanding vegetable industry and lifted many out of poverty. But they also produced a lot of vegetable scraps.
One metric ton of vegetables can create 0.3 tons of useless vegetable scraps, according to Wang.
"The disposal of the useless vegetable scraps has troubled people here for quite some time," Wang Gang said.
"We tried a variety of ways (to solve this), but the results were less than satisfactory."
Worms to the rescue
Just when locals were scratching their heads for solutions to the problem, earthworms came to the rescue.
Last year, an earthworm-raising company sent a representative to Yuzhong to conduct a field survey and suggested using worms to consume the vegetable scraps. "We thought it would be a good idea, and purchased a batch of earthworms from them in May for a trial," Wang said.
The leftovers proved to be popular with the worms.
"It has been quite efficient," Wang said. "We finally found a way to get rid of the leftovers effectively."
The worms also brought economic benefits. According to Wang, his company managed to extract protein from the earthworms to make healthcare products.
"For each mu (0.06 hectares) of earthworms, we can get a production value of about 30,000 yuan ($4,320), which is even more profitable than growing vegetables," Wang said.
The company will purchase more earthworms next year.
"We will also raise chickens next year, which feed on the worms so that we can create a circle among the vegetables, earthworms, and chickens," Wang said.