China's 2020 box office surpasses 17 bln yuan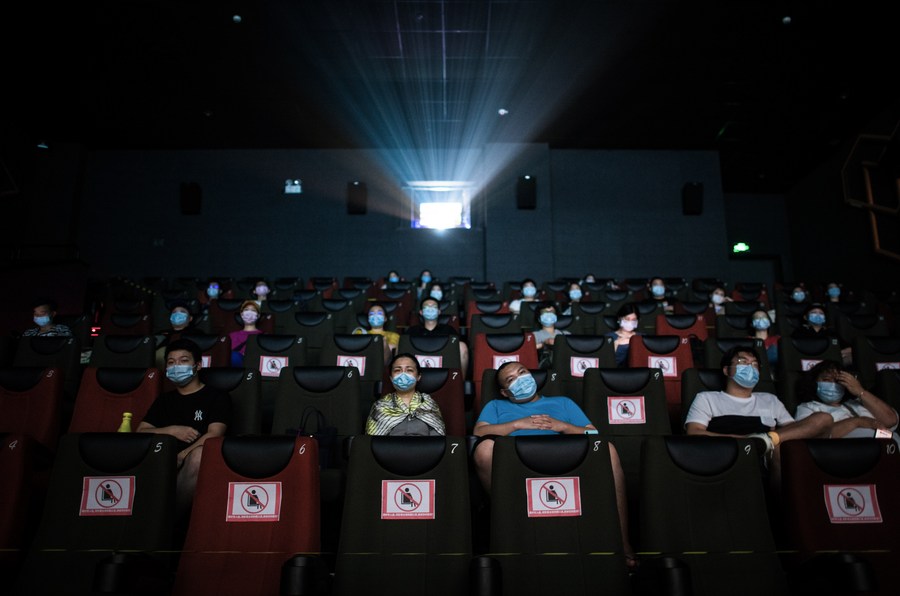 BEIJING, Dec. 7 (Xinhua) -- China's box office has this year raked in more than 17 billion yuan (about 2.6 billion U.S. dollars), with over half of ticket revenues coming from the top five crowd-pleasers.
Figures compiled by the China Movie Data Information Network show that the country's yearly ticket revenues hit 17.1 billion yuan as of Monday morning.
War epic "The Eight Hundred" by Guan Hu leads the 2020 list, generating more than 3.1 billion yuan to date and accounting for over 18 percent of the yearly total thus far.
It is followed by comedy anthology "My People, My Homeland" and animated feature "Jiang Ziya: Legend of Deification," which have respectively grossed more than 2.8 billion yuan and 1.6 billion yuan.
In fourth is "The Sacrifice," a film set during the War to Resist U.S. Aggression and Aid Korea (1950-1953), which has hit 1.1 billion yuan.
"Leap," a sports film recounting the stories of China's national women's volleyball team over the last 40 years, ranks fifth, bringing in more than 830 million yuan.