Italy's Far East Film Festival to close with China's 'Better Days'
People's Daily
1591400191000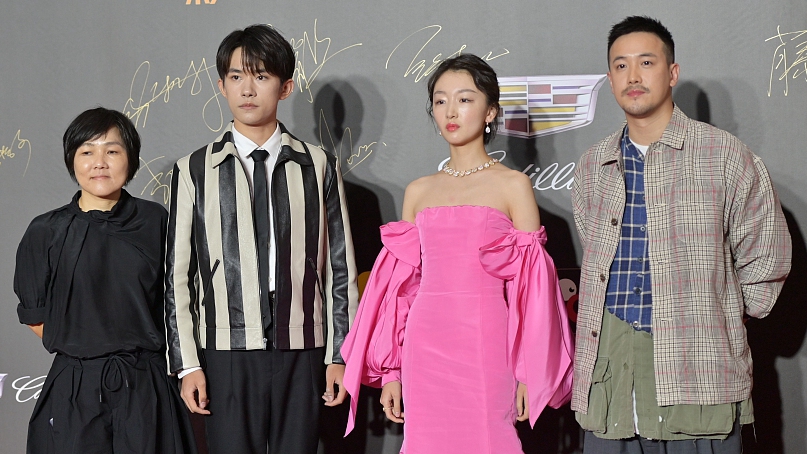 Director Derek Kwok-cheung Tsang (1st R), actress Zhou Dongyu (2nd R) and Jackson Yee (2nd L), the crew of "Better Days" appears at a film event in Shanghai, June 16, 2019. (Photo: VCG)
China's blockbuster "Better Days" will close Italy's Far East Film Festival (FEFF) this year, which was forced to move online due to the coronavirus pandemic.
Directed by Derek Kwok-cheung Tsang and starred by Zhou Dongyu and Jackson Yee, "Better Days" tells the story of a couple of teenagers supporting each other while facing school bullying.
The film, garnering 1.5 billion yuan (220 million U.S. dollars) in the box office last year in the Chinese mainland, was the biggest winner at this year's Hong Kong Film Awards. It took home eight awards, including the best film, best director, best actress and best screenplay.
Other Chinese films in the lineup of the 22nd edition of FEFF include "Ip Man 4: The Finale" based on the story of kung fu master Ip Man, "The Captain" depicting the heroic crew in a real aircraft incident, anti-drug action "The White Storm 2 - Drug Lords" and others.
South Korean disaster movie "Ashfall" is set to close the festival.
FEFF is one of the most important events promoting Asian films in Europe. Originally slated to run April 24-May 2, it was postponed to take place virtually on MYmovies.it from June 26 to July 4.