China facing familiar foes in FIFA World Cup qualifiers
KUALA LUMPUR, July 17 (Xinhua) -- China will face familiar opponents Syria and the Philippines in the second round of the 2022 FIFA World Cup Asian Qualifiers, after the draw was made here on Wednesday.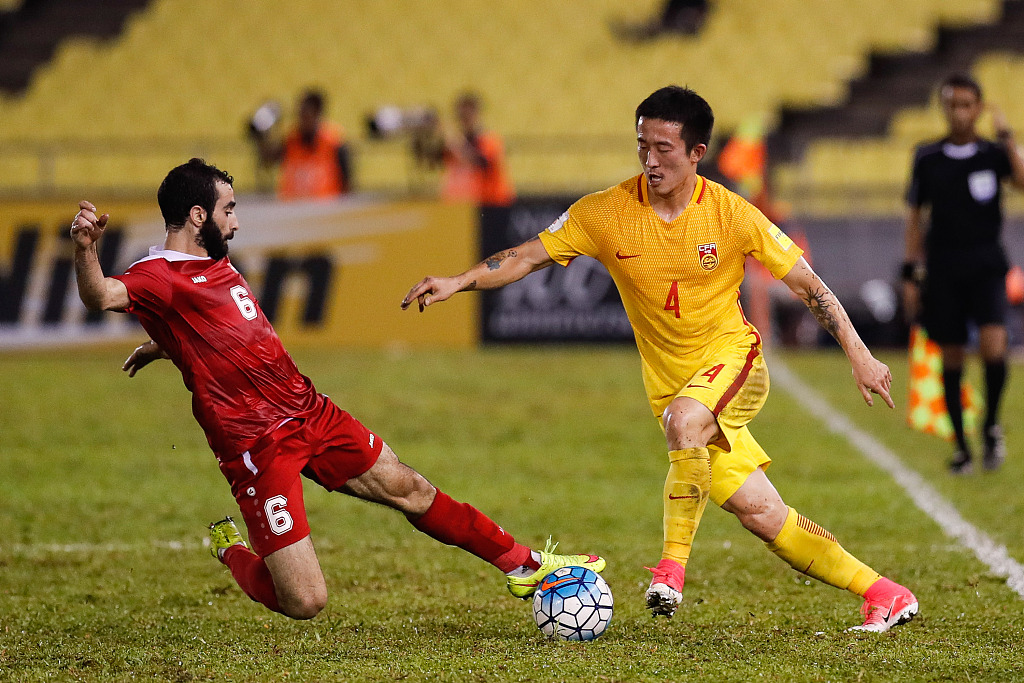 (File photo: VCG)
Seeded first, China were drawn into Group A, joining Syria, the Philippines, the Maldives and Guam. China were also in the same group as Syria in the final stage of the Asian Qualifiers for the 2018 FIFA World Cup, and defeated the Philippines in the group stage of the Asian Cup in the United Arab Emirates earlier this year.
The draw witnessed a total of 40 teams allocated into eight groups of five teams, with matches to be played between September 5, 2019 and June 9, 2020.
The seedings for the draw were based on the latest FIFA Rankings issued on June 14, 2019, with China joining Iran, Japan, South Korea, Australia, Qatar, the United Arab Emirates and Saudi Arabia as top seeds.
Bangladesh, Cambodia, Guam, Malaysia, Mongolia and Sri Lanka have advanced to Round 2 after defeating their respective opponents in Round 1 of the qualifiers.
A noteworthy moment saw four Southeast Asian teams - Vietnam, Thailand, Malaysia and Indonesia - drawn together into Group G, joined later by the UAE.
The World Cup Asian qualifiers will also serve as the qualifying tournament for the 2023 AFC Asian Cup in China, with the six group winners and the four best runners-up advancing to the tournament proper, as well as to the final round of qualifying for the 2022 FIFA World Cup.