Exhibitions that shouldn't be missed at the start of 2020 in Beijing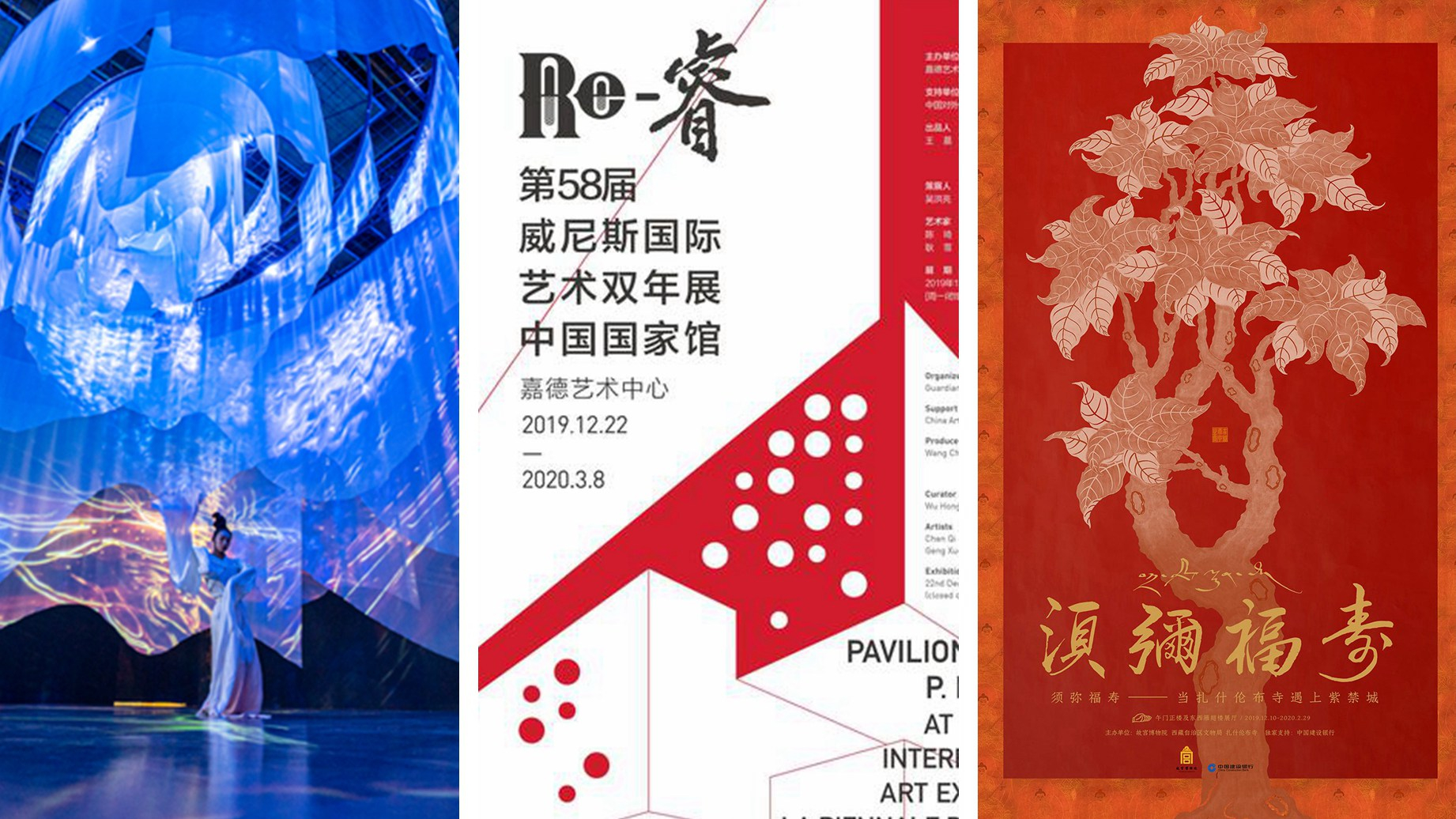 (Photo: CGTN)

In anticipation of the New Year, many art galleries around the world are running new exhibitions for our cultural enrichment.
Take the National Museum of China which opened a Confucius cultural exhibition last week in Beijing.
The exhibition displays more than 700 pieces of cultural relics, documents and artworks related to Confucian culture in four sections that reveal the life and thoughts of Confucius, the development and spread of Confucianism, as well as artworks themed around the Chinese philosopher. The exhibition will be held until March 27.
Not far from the National Museum of China, the Palace Museum has already opened a series of activities to mark the 600th anniversary of the construction of the Forbidden City, including an exhibition about the encounter between the Tashi Lhunpo Monastery and the Palace Museum.
This exhibition presents 224 of the most precious works from these two collections in a display of the Panchen Lamas' contributions to the Qing court's establishment of a unified, multi-ethnic country, and the cultural and historical significance of the unique arts and heritage of the Tashi Lhunpo Monastery. The exhibition runs until February 29.
In recent years, digital media interactive exhibitions have been making an appearance. One now underway is the "The World of Splendors," the digital interactive exhibition in Beijing by Guardian Art Center (GAC) and GLA Art Group.
Fans will remember the previous popular TeamLab exhibition in Beijing. TeamLab is now "settled" in Shanghai, therefore visitors from other cities and areas of China still need to go to Shanghai to see it.
"The World of Splendors," traces its roots to Oriental aesthetics from the long river of ancient Chinese culture and history, seeking Chinese people's perception and expression of beauty. Meanwhile, it uses scientific and artistic means to reconstruct classic scenes familiar to Chinese people, such as "A Thousand Li of Rivers and Mountains." During the exhibition, which lasts last until March 10, more crossover attempts and artistic life experiences will be introduced.
In addition, the artworks of the China Pavilion of the 58th Venice Biennale can also be appreciated in the same gallery. The exhibition covers different media types such as installations, images, prints and sculptures. In addition to the works of the China Pavilion in Venice, the exhibition adds important representative works of the artists and shows the creative context of the artists more comprehensively. This exhibition will be available until March 8.
This year marks the 95th anniversary of the establishment of the Palace Museum which will hold exhibitions on ancient architecture, special paintings and calligraphy, ancient artifacts and Chinese and foreign civilizations, bringing a brand new experience to visitors during 2020. Visitors to the Forbidden City who like Chinese culture should make the trip this year.