Seedings confirmed for FIBA Olympic Qualifying Tournaments draw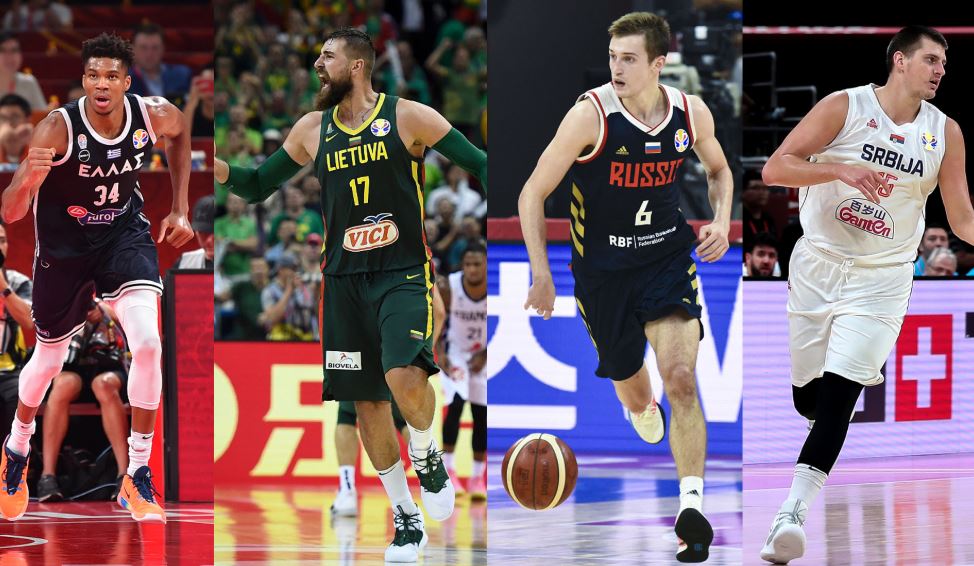 Giannis Antetokounmpo (L1) of Greece, Jonas Valanciunas (L2) of Lithuania, Grigory Motovilov (R2) of Russia and Nikola Jokic (R1) of Serbia. (Photo: VCG)

FIBA on Friday released the seedings for the Olympic Qualifying Tournaments of the 2020 Summer Olympics. The 24 teams were divided into six pots based on their world rankings and performance at the previous Basketball World Cup in China.
Seed 1: Serbia, Greece, Lithuania and Russia
Seed 2: Czech Republic, Brazil, Italy and Poland
Seed 3: Croatia, Turkey, Slovenia and Puerto Rico
Seed 4: Germany, Dominican Republic, Venezuela and Canada
Seed 5: New Zealand, Mexico, China and South Korea
Seed 6: Angola, Tunisia, Senegal and Uruguay
The group division draw will happen at the Patrick Baumann House of Basketball, FIBA headquarters on November 27. The 24 teams will be divided into four groups before they play each other in Canada (Victoria), Croatia (Split), Lithuania (Kaunas) and Serbia (Belgrade) from June 23 to 28, 2020.
There are only four Olympic spots left, meaning that only the No. 1 team of each group will be able to go on to Tokyo.
Most of the attendants of the tournament are old faces from the World Cup. The fact that they have to play in such qualifiers means they did not do well enough in China and may give them more reasons to work harder next June.
Domantas Sabonis of Lithuania expressed his determination to lead his country to the Olympics. "The link between my family and the Olympic Games is huge. My dad did compete in some of them, and won medals, so it's something that is very important for the Sabonises, that's for sure," said the 23-year-old son of Arvydas Sabonis, who humiliated Team USA at the 1988 Summer Olympics in Seoul.
"We're all looking forward to it. It's going to be a very intense tournament as every team dreams about competing in Tokyo 2020. It's what we have to go through to qualify for the next Olympics, and we're going to battle to win the tournament and get a ticket for Japan," said Domantas.
Serbia, which failed to meet people's expectation to win the World Cup title made their move too. On Tuesday, the Basketball Federation of Serbia (KSS) announced the appointment of Igor Kokoskov as the new head coach of the national team.
"My main motivation for taking up this job is precisely the strong personal emotion and desire to finally return to where I started from after 20 years of working in the NBA and more than 10 years working at FIBA with other national teams," said Kokoskov.
Of course, there are some new faces – Slovenia for example. As the champion of EuroBasket 2017, the team would have secured a ticket for the Olympics until FIBA's reform forced them to do it in a different way. Without the help of their NBA players, Slovenia even failed to make the World Cup.
The team won't want to miss the opportunity again. And this time, considering that the qualifying tournament will be between June 23 and 28, the NBA regular season and the playoffs will be over before that. Therefore, Slovenia should be able to send their best squad led by Goran Dragic and Luka Doncic.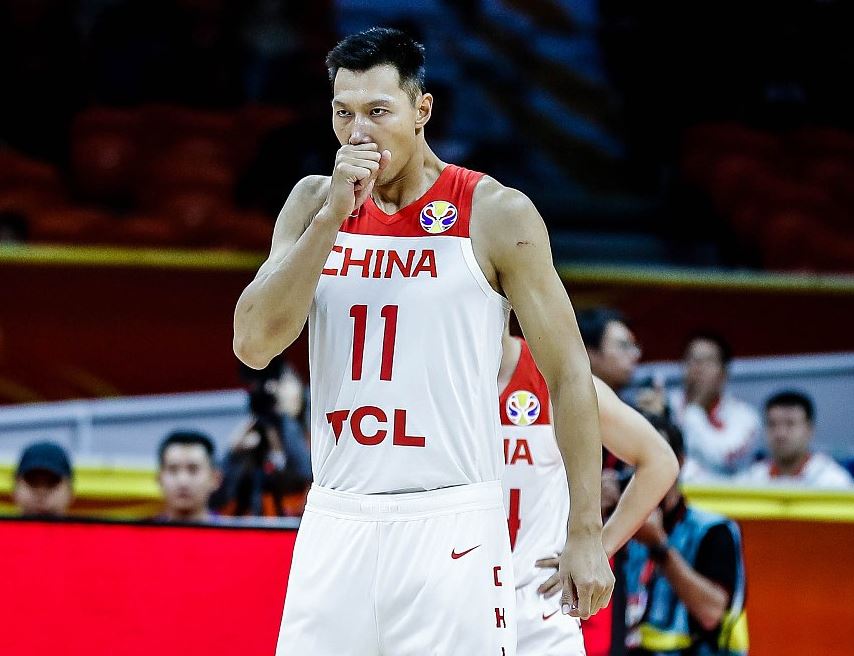 Yi Jianlian of China's men's national basketball team. (Photo: VCG)
As for China in Seed 5, the chance of winning the qualifying competition is next to nothing. The truth is, the 2019 World Cup hosts do not have 100 percent of confidence in defeating Seed 6 teams like Angola or Tunisia. Poland from Seed 2 and Venezuela from Seed 4 both beat China at the World Cup, not to mention those true heavyweights from Seed 1.
However, that does not mean China should just retreat on the competition. On the contrary, China should send their best players to fight the strongest opponents in the world, at least to understand and feel the difference between the two sides. Li Nan, former head coach of China was blamed for finding only easy teams to play against in warm-up games. As the new boss of the national team, Du Feng should not repeat that mistake.