China Film Golden Rooster Awards winners announced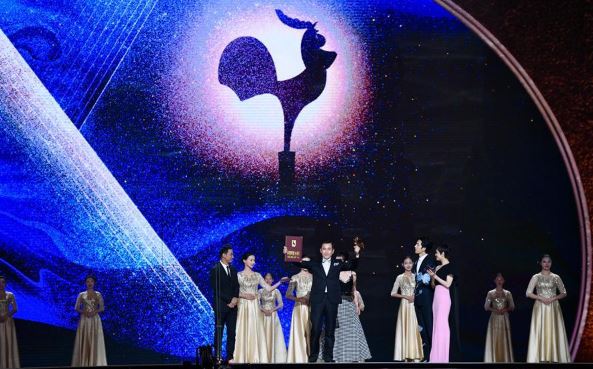 Actor Wang Zhifei wins the Golden Rooster Award for Best Supporting Actor for his role in the film "The Bugle from Gutian" at the awarding ceremony of the 32nd China Film Golden Rooster Awards in Xiamen, southeast China's Fujian Province, Nov. 23, 2019. (Photo: Xinhua)

XIAMEN, Nov. 23 (Xinhua) -- Winners of the 32nd China Film Golden Rooster Awards were announced in Xiamen, east China's Fujian Province Saturday.
Winners of 19 awards for the best actor, actress, director and feature film, among others, were announced at the highly-anticipated closing ceremony of the 28th China Golden Rooster and Hundred Flowers Film Festival.
"So Long, My Son", which tells the story of one family dealing with the loss of their son, was the biggest winner and awarded for best script writer, actor and actress.
Domestic sci-fi blockbuster "The Wandering Earth" won the award for best feature film and another outstanding domestic film "Operation Red Sea" won the award for best director.
The China Film Golden Rooster Awards will be held annually from this year.
The film festival opened on Nov. 19 in Xiamen. Jointly initiated by the China Federation of Literary and Art Circles and the China Film Association in 1992, the annual film pageant is held in Chinese mainland cities in rotation.