'Somewhere Winter' leads China box office for 6th consecutive day
BEIJING, Nov. 21 (Xinhua) -- Chinese romantic drama "Somewhere Winter" led the Chinese mainland box office for a sixth consecutive day on Wednesday, according to the China Movie Data Information Network Thursday.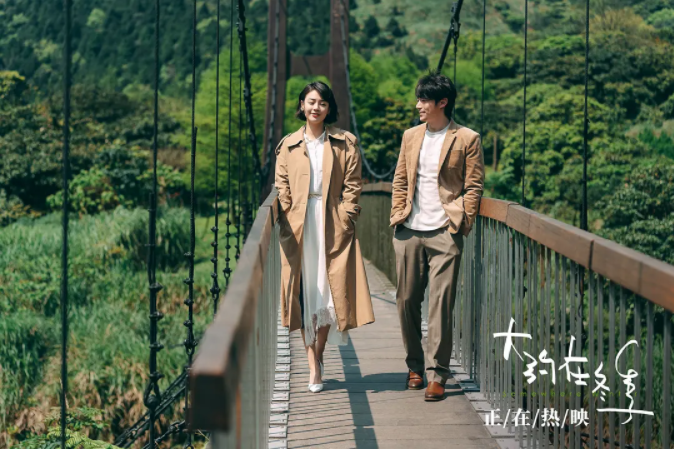 Photo: Douban
Written by Rao Xueman, a novelist and screenwriter best known for her popular youth novels, the film tells a love story about two generations and three cities, in which destiny brings the lovers together and then tears them apart.
Debuting on Nov. 15, "Somewhere Winter" topped the daily box office chart by grossing 12.16 million yuan (about 1.73 million U.S. dollars) Wednesday.
It was followed by Italian film "The Legend of 1900" and American war film "Midway," which generated 6.55 million yuan and 5.72 million yuan respectively.