UK veteran's fundraising hits 30 mln pounds on his 100th birthday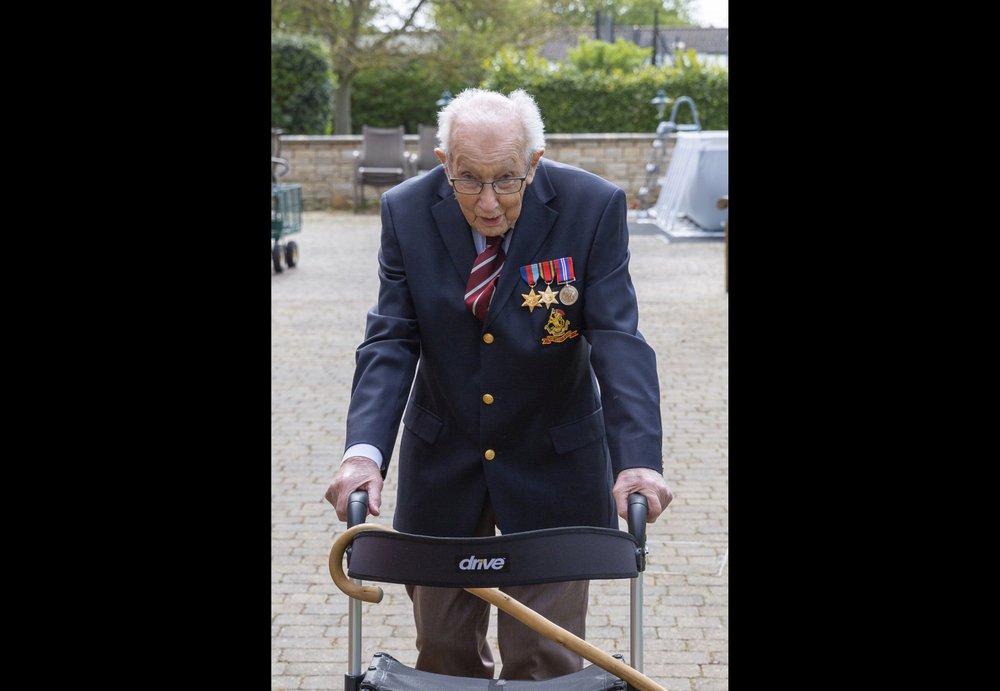 Undated family handout photo of Tom Moore, a 99-year-old British veteran who has started a campaign to thank the National Health Service by walking lengths in his garden. Captain Tom Moore's family had set up a fund-raising drive to support health workers caring for coronavirus patients, as a way to thank doctors and nurses who treated him for a broken hip. (Photo: AP)
LONDON, April 30 (Xinhua) -- Celebrating his 100th birthday on Thursday, British veteran Captain Tom Moore has raised more than 30 million pounds (about 37.8 million U.S. dollars) for the National Health Service (NHS) by walking laps of his garden.
As a World War II veteran, Captain Tom initially planned to raise 1,000 pounds (1,259 dollars) for NHS charities before his 100th birthday, but his move captured the nation's heart during the novel coronavirus lockdown and donations wildly exceeded that.
The fundraising reached over 30 million pounds on Thursday morning. "Reaching 100 is quite something. Reaching 100 with such interest in me and huge generosity from the public is very overwhelming," said Captain Tom.
To celebrate his birthday, well-wishers have sent more than 125,000 cards to him, which were being stored at his grandson's secondary school ahead of delivery.
"To everyone who has donated, sent birthday cards and messages, sincerely thank you. Please stay home, stay safe," said Captain Tom.
Among the birthday greetings was a personalized card from the Queen Elizabeth II and a recorded special message from Prime Minister Boris Johnson, in which he said the veteran was "a point of light in all our lives".