Ginseng in a bottle uncorks curiosity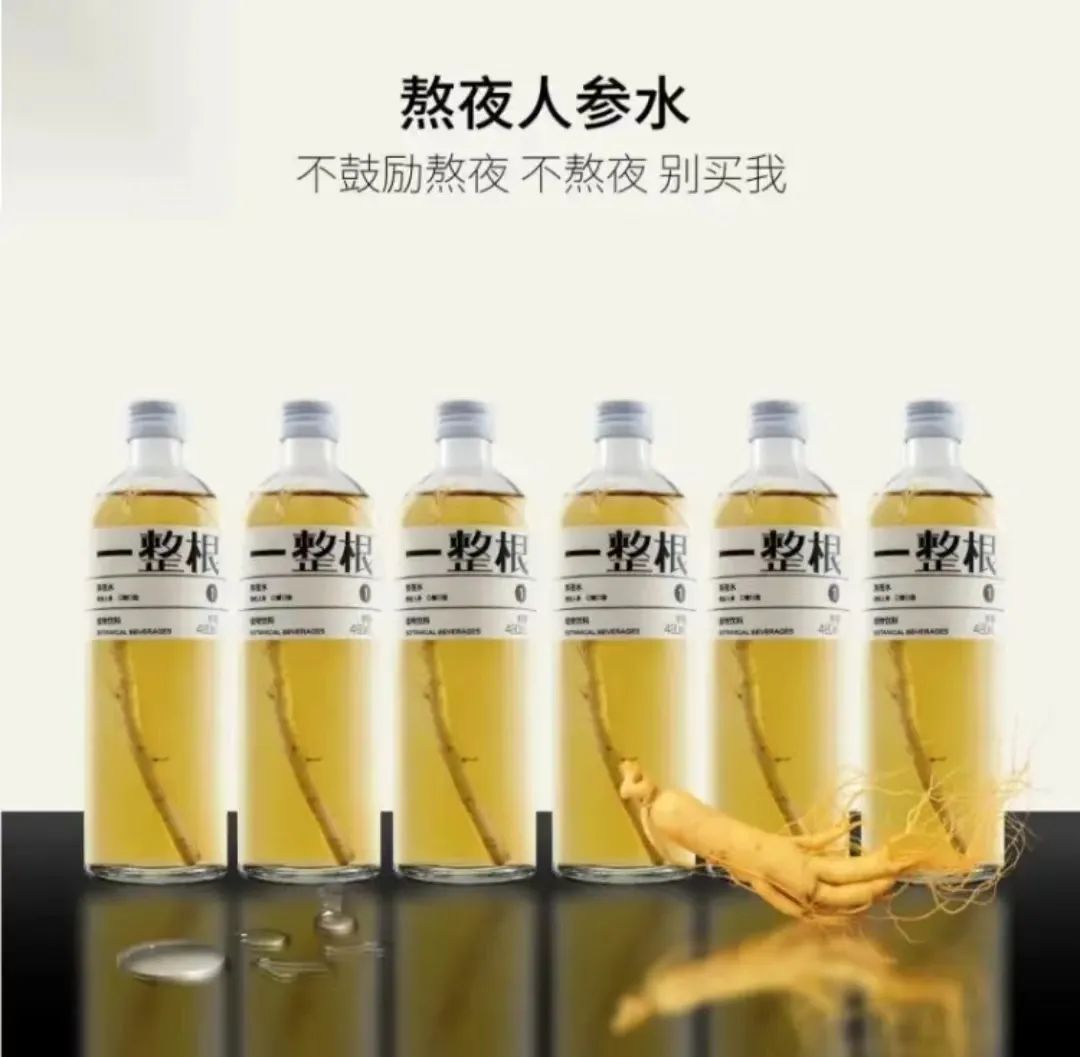 For many shoppers, it can be quite difficult not to notice a drink on store shelves with a whole ginseng root soaking in every bottle.

"Stay up a whole night and drink the whole thing" is the botanical drink's advertising slogan, which claims that it can help people regain energy.
About a month ago, the drink, simply called "The Whole Thing", first retailed at Lawson convenience stores. Now it has become a trending topic on Chinese social media.
Luo Xiang, an employee of a bank on Beijing's Financial Street, went to a nearby Lawson during his lunch break on Friday specifically looking for the drink.
"People are talking about it on social media. I'm just curious," he said while going through the ingredients listed on the label.
"The ginseng in it can boost energy. And the herbal drink contains no sugar or fat. It really appeals to young people who often choose to stay up late for work or have fun while trying to look after their health," said the 27-year-old, who ended up buying four bottles for himself and his colleagues.
Luo said his team had to work overtime on Friday so the drinks are perfect for the occasion.
Retailing at 19.9 yuan ($2.98) for a 480-milliliter bottle, The Whole Thing is the most expensive non-alcoholic drink for sale at the convenience store.
According to the product's guidance, after finishing the contents people can refill the bottle with the ginseng root in it with warm water eight times within eight hours.
"I don't expect to feel any effect. But having a bottled drink with a whole ginseng root in it on your desk while working late can be quite comforting," he laughed.
According to the manufacturer, the ginseng used in the drink is farmed and less than five years old. Some trade insiders said that the wholesale price for such ginseng is only about two yuan each. And it's more like a food ingredient so its medicinal effect could be very limited.
Wang Xing, a doctor specializing in cardiovascular medicine, said marketing a product as something that can help people recover from burning the midnight oil is just a promotional stunt.
"It works pretty well when targeting young people who are willing to spend money on things claimed to be helpful in easing the side effects brought about by their unhealthy lifestyle, such as using expensive face masks and drinking goji berry juice after staying up late.
"The fact is that they've wasted their money as the damage of staying up the whole night, such as feeling weak, is irreversible. It can only increase the risks of cardiovascular disease," Wang said.
He added that all people need to do to avoid symptoms caused by staying up late is to have a good night's sleep.