New Zealand to double MLA quota to meet local demands of Chinese language learning
WELLINGTON, Nov. 22 (XINHUA) -- "It was serving a clear New Zealand interest by making Chinese classes, taught by native speakers of Chinese, available for NZ students," Tony Browne, chairman of Confucius Institute Advisory Board, Confucius Institute at Victoria University of Wellington as well as a Hanban senior consultant, told Xinhua here on Friday.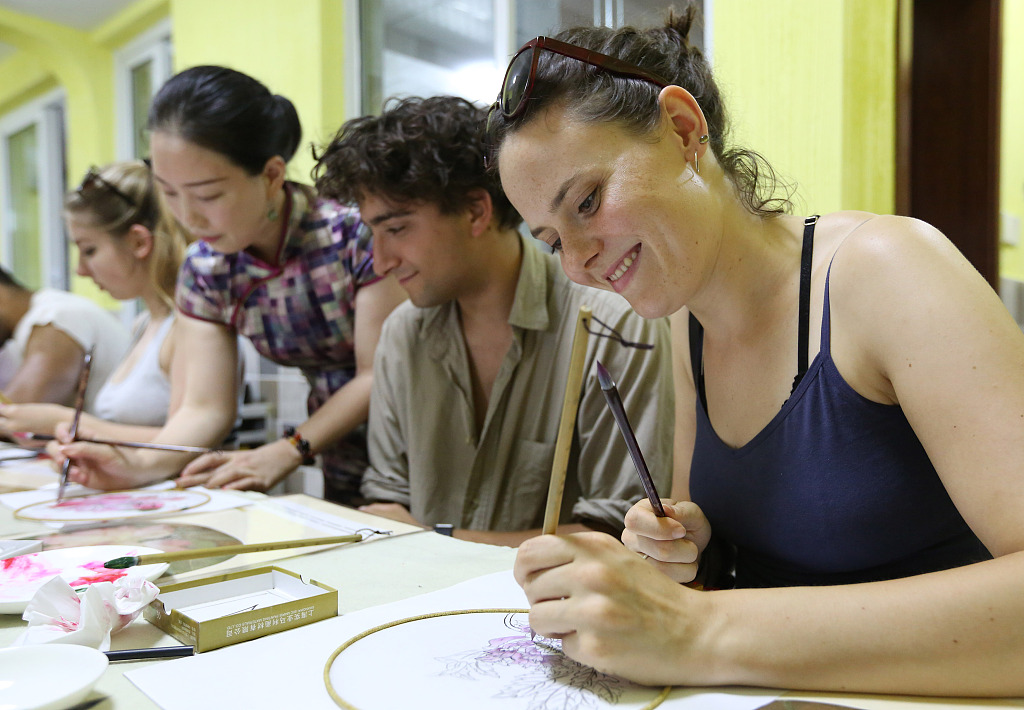 File photo: VCG
"Hopefully the number of MLAs (Mandarin Language Assistant) will double from 150 to 300 in future to meet the demands of NZ schools as part of the achievements of the Upgrade to the NZ-China Free Trade Agreement (FTA) concluded recently."
From Browne's prospective, MLA programme is a big success for the support of Chinese language teaching in schools of New Zealand. He reiterated it as mutual benefits for both countries and New Zealand's interest for particular.
He mentioned Victoria University of Wellington was the first in New Zealand to bring Chinese volunteer teachers to work as language tutors since the year of 2011, when all together there were only three MLAs.
Only a couple of years by now, according to the recent statistics issued by Ministry of Education, the overall enrollment of students learning Chinese surpassed 70,000, an increase of almost 90 percent over the 2015 figure. Growth has been particularly strong in primary and intermediate schools.
Part of the special character of the MLA program is the focus on bringing Chinese language and culture to remote areas of regional New Zealand. A significant paralleled development was the engagement with local Maori culture. Browne added, this is the commitment to nurturing New Zealanders' next generation to be more successful global citizens.
Wang Liqi, the only male MLA among the 52 being assigned to the central part of New Zealand, is the one working as a language teacher for six local schools in a remote Waikato town called Tokoroa.
He admitted that as a youngster used to the fast-paced life of China's capital city Beijing, it was not an easy job at the very beginning. But the Chinese young guy was soon busy contributing to both language education and his daily life. In between work, he coached school basketball and joined the local volunteer fire brigade.
Beck Ding, a Chinese language teacher from Whanganui High School thought the better way to understand Chinese culture is to tour the Kiwi students to China. Ding mentioned New Zealand students always been shocked by experiences in China, including the culture, food, transportation, city, etc.
"Kia Ora," is a very common New Zealand term meaning Hello, How are you, Come on, etc. originated from Maori language. Qiao Jinzhe, a MLA worked in Rotorua's intermediate school, themed the term Kia Ora to Mandarin as "Come together to learn Chinese and made a video to record her teaching daily life in New Zealand. The video named Kia Ora has already been popular on Chinese websites. Qiao said it was an unforgettable experience to teach Mandarin in New Zealand.