Chinese Academy of Sciences to hold online Public Science Day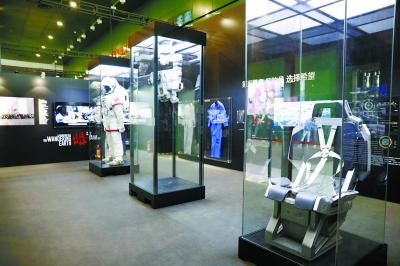 (Photo: Xinhua)
BEIJING, May 19 (Xinhua) -- The Chinese Academy of Sciences (CAS) announced Tuesday that it will host its 16th Public Science Day online from May 23 to 24.
The event will include a series of online activities such as a virtual tour of the CAS, open science courses and audio-visual exhibitions. Many research institutes under the CAS will set up online live broadcast rooms, allowing the public to "visit" observatory stations, botanical gardens, field stations, key laboratories and major science and technology infrastructures online.
The Institute of Tibetan Plateau Research will showcase ice core samples and the Denisovan fossil, which was found during scientific surveys to the Qinghai-Tibet Plateau. The Shenyang Institute of Automation will display some deep-sea equipment such as the underwater glider Haiyi and the submersible Haidou, the latter of which has dived to depths of over 10,000 meters.
The event will also focus on the popularization of knowledge related to COVID-19, informing the public regarding scientific protection and prevention methods.