More than 100 Chinese musicians to give virtual charity show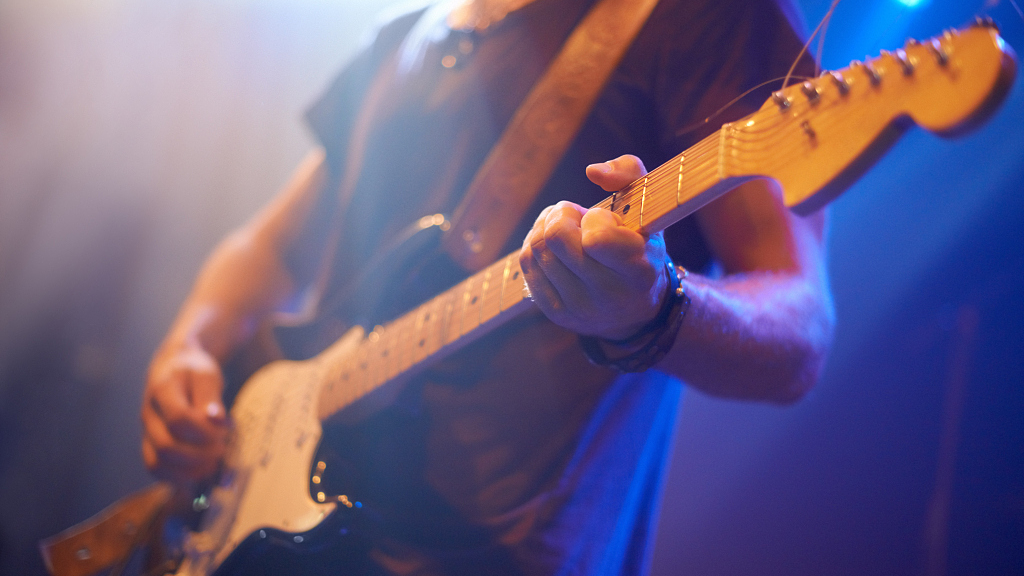 A man plays the guitar. (Photo: VCG)
Over one hundred Chinese musicians, including Faye Wong and Lang Lang, will give a virtual charity show named "Believe in the Future" to help people ease anxiety related to the epidemic, with the first performance starting on May 4.
Considered to be the largest of its kind in China, the virtual charity show attracted renowned musicians of different generations, from Laolang, Na Ying, Wang Feng, to Jackson Yee, Cai Xukun, and Lu Han, as well as Singaporean singer JJ Lin and Chinese-Canadian singer Kris Wu.
The choir Shanghai Rainbow Chamber Singers and bands, such as Black Panther, Escape Plan, and Penicillin, will also perform.
Besides musicians, famous actress Zhou Xun and players from China's national table tennis team will appear on the show. Videos related to the daily lives of doctors, nurses, volunteers, and merchants fighting against the coronavirus epidemic will be shown to the public.
"The epidemic has made our country and the music industry more united," said Gao Xiaosong, chief planner of the virtual charity show. "We hope we can use music to encourage everyone who is restarting their lives and work. Our music comes from this land, and we are willing to present every musical note to it with gratitude."
Hosted by Bai Yansong, Wang Han, and Hua Shao, the show is planned in three to four performances, with the release dates of the remaining performances pending. The show will be aired free online in video platforms, such as Youku, Tencent, and Yangshipin.