BBC to cut 450 jobs in newsroom reformation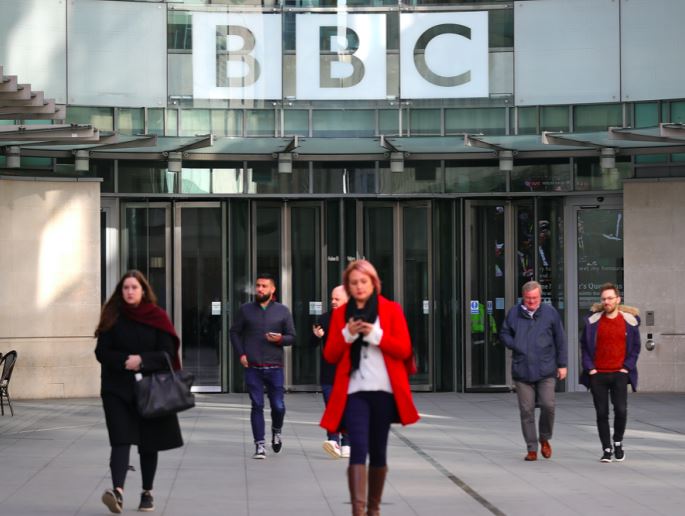 (Photo: AP)

LONDON, Jan. 29 (Xinhua) -- The British Broadcasting Corporation (BBC) announced Wednesday to cut 450 jobs from its news operation while covering fewer stories as part of an effort to save 80 million pounds (about $104 million) by 2022.
Fran Unsworth, head of news, told her staff that journalists at the BBC would increasingly be pooled in centralised teams rather than working for specific programs, with an increased emphasis on its online output rather than its television and radio stations.
Newsnight, BBC 5 live, the World Service's English-language output, and the Victoria Derbyshire program will be among the worst-affected individual stations and shows, although the impact will be felt across the board, according to British newspaper The Guardian.
The corporation was covering about 100 different news stories a day across all of its output but many of them were not reaching intended audiences, said Unsworth.
Required to make annual savings of 80 million pounds (about $104 million), the corporation is only halfway to its target. Unsworth warned that potential decriminalisation of non-payment of the licence fee could result in "further cuts".
"Producing fewer stories means we have to be a smaller organisation," she said.
In Britain, any household watching or recording live television transmissions as they are being broadcast (terrestrial, satellite, cable, or Internet) is required to hold a television licence. Businesses, hospitals, schools and a range of other organisations are also required to hold television licences to watch and record live TV broadcasts.
The licence fee as a method of funding the BBC dates back to 1923. The standard TV licence now costs 154.50 pounds (about $200) a year and pays for the BBC's TV, radio and online operations.
Data from the corporation shows that income from the licence fee was worth 3.6 billion pounds (about $4.68 billion) in 2018-2019, accounting for approximately 75 percent of the broadcaster's revenues. Income from the licence is primarily used to fund the television, radio and online services of the BBC.