Foreign experts admire the charm of Chinese culture in Guizhou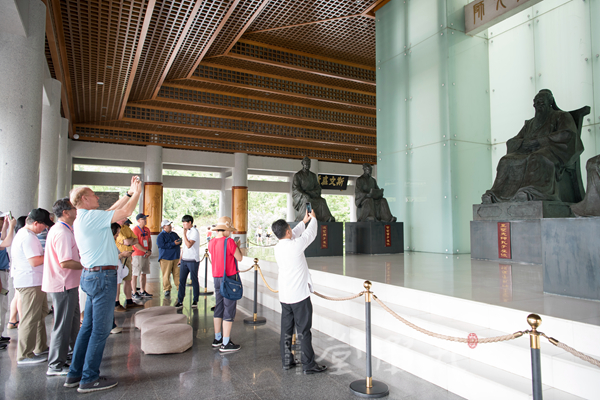 The experts visit the academy and learn about the philosophy of Confucius. (Photo: gog.cn)
About 32 high-end experts from 19 countries, eight of which are also the winners of the 2019 Chinese Government Friendship Award, were invited to visit the Guiyang Confucius Academy in Southwest China's Guizhou province on July 17 to get a close look at traditional Chinese culture.
The experts visited the academy to learn about the Confucian philosophy and spirit represented by Confucius.They also enjoyed a tea ceremony, which is one of the rituals of traditional Chinese culture.
The Chinese Government Friendship Award is set by the Chinese government in appreciation of foreign experts' support for China's construction and international cooperation.