Marvel announces cast of 1st Chinese superhero film
Marvel Cinematic Universe announced the cast of its first Chinese superhero film on Sunday, quelling a week of online speculation but stirring new discussions among Chinese netizens.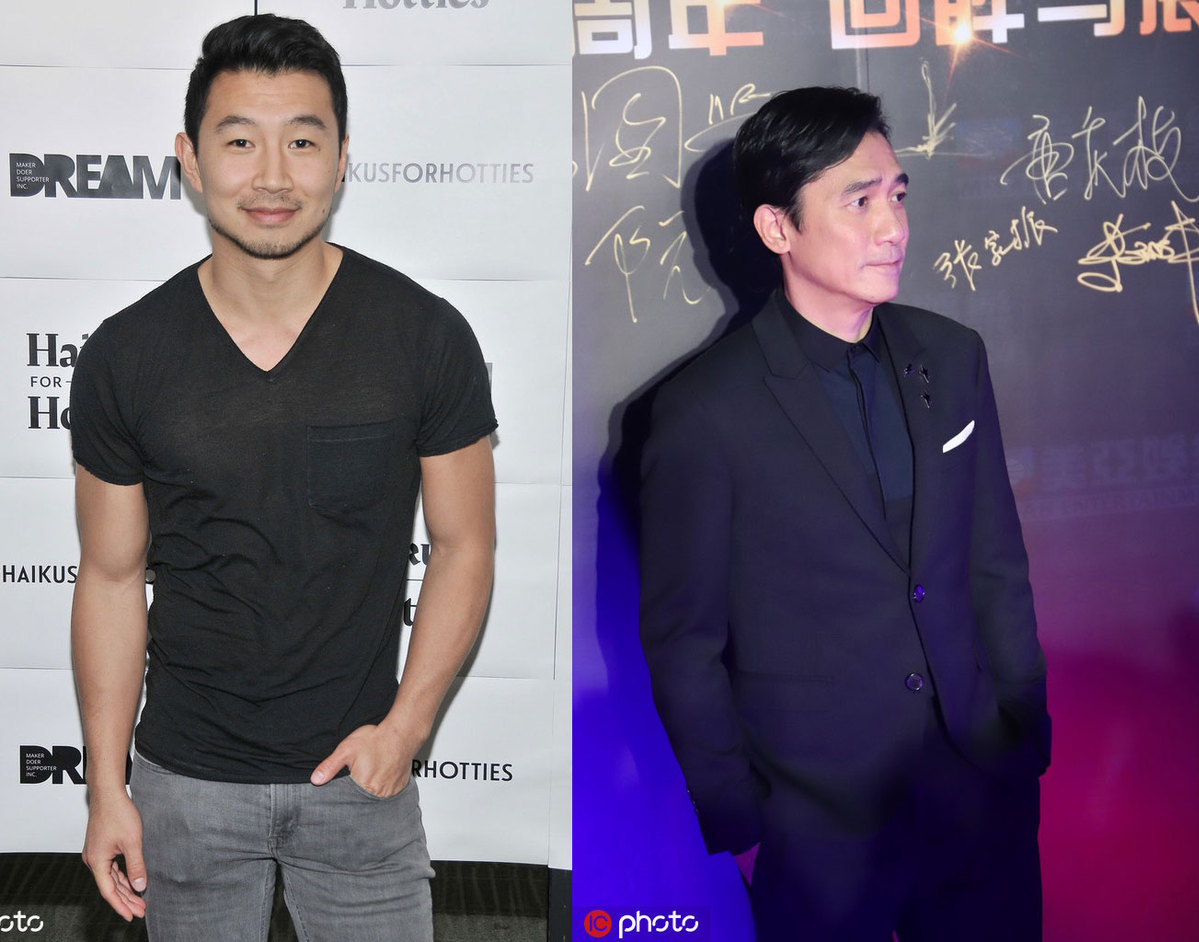 Left: Chinese Canadian actor Simu Liu. Right: Hong Kong actor Tony Leung Chiu-wai.(Photo: IC)
Chinese Canadian actor Simu Liu, best known from the sitcom Kim's Convenience, will play the title role in Shang-Chi and the Legend of the Ten Rings.
The cast includes Crazy Rich Asians star Nora Lum, better known by her stage name Awkwafina, and award-winning Hong Kong actor Tony Leung Chiu-wai.
Hawaii-born director Destin Daniel Cretton, who emerged with the 2013 indie favorite Short Term 12, will direct the film, which is scheduled to hit North American theaters on Feb 12, 2021.
Shang-Chi, a character who first appeared in a 1973 Marvel comic book, has a Chinese father and a mother who is a US citizen, according to Hollywood Reporter magazine.
According to Marvel's official site, Shang-Chi was raised by a renowned criminal mastermind as his heir and an assassin, but he discovered his father's evils and turned against him, becoming a martial arts master who fights for justice.
Last week, US entertainment industry magazine Variety reporter Justin Kroll tweeted that Marvel was testing actors of Chinese ancestry in their 20s for Shang-Chi, with the news going viral on Chinese websites.
Chinese netizens named their top picks for Chinese actors to play Shang-Chi, but few mentioned Liu.
Marvel's casting announcement set the web abuzz.
On the Twitter-like Sina Weibo, #TonyLeungChiu-waistarringnewMarvelfilm quickly accumulated 410 million views and spawned nearly 64,000 posts.
Leung plays The Mandarin, a supervillain and Iron Man's archenemy. It will be the second time The Mandarin has featured in a Marvel Cinematic Universe film-English actor Ben Kingsley played the villain in Iron Man 3.
News about the film also sparked controversy on Chinese social websites. Some said the role, created in a 1964 Marvel comic book, is "insulting to Chinese".
Some of Leung's fans complain that their idol-a Hong Kong cinema giant-will play a supporting character in a film starring a less well known Chinese Canadian actor.
"Liu is not popular in China. Many fans had never even heard his name before Marvel announced the cast," said Marvel superhero fan Wu Zhaojie.
Jiang Yong, an entertainment industry analyst, said China has a huge Marvel superhero film fan base. Marvel's Avengers: Endgame was the highest-grossing foreign film in China.
"Leung is one of a few Chinese stars who is recognized by Western audiences. The Marvel superhero films are shot for the global market, so the casting is seemingly a decision to also attract viewers in the rest of the world," Jiang said.
Film critic Raymond Zhou said one of the main reasons Marvel's first Chinese superhero film will be shot is because of Crazy Rich Asians, one of the most commercially successful Asian-themed Hollywood films in recent years.
As for the choice of Shang-Chi, a little-known character even to Marvel fans, Zhou said Marvel had made similar decisions on films about lesser known characters that paid off at the box office, such as the Guardians of the Galaxy films.