Chinese New Year preparations across China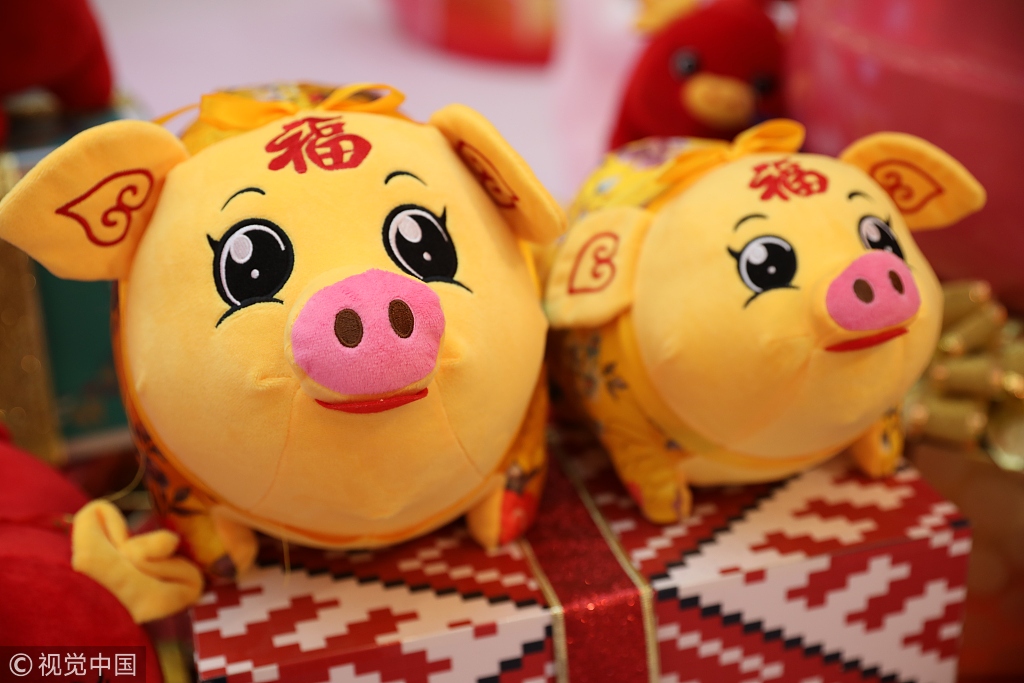 As the Chinese New Year holiday will kick off on February 5th, families and factories are busy preparing for the grand celebrations. From food to in-house decorations, elements of the Lunar New Year that are normally themed in red and gold, can be seen in every aspect of daily life.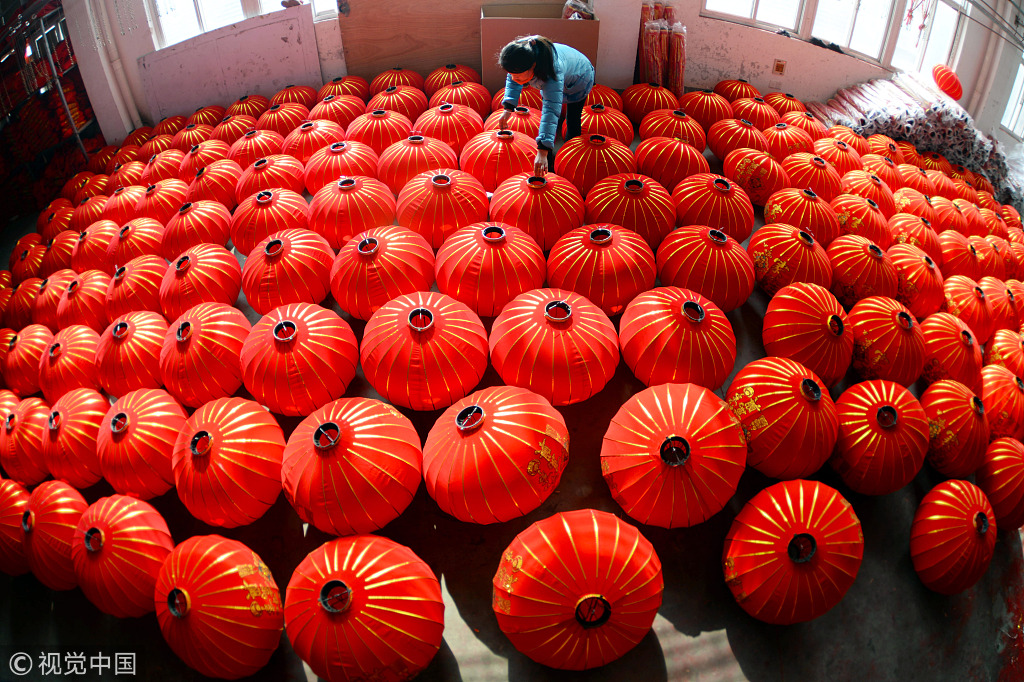 Workers make red lanterns in Hefei, Anhui province, on January 13, 2019. Lanterns are one of the most important decorations for the Chinese New Year.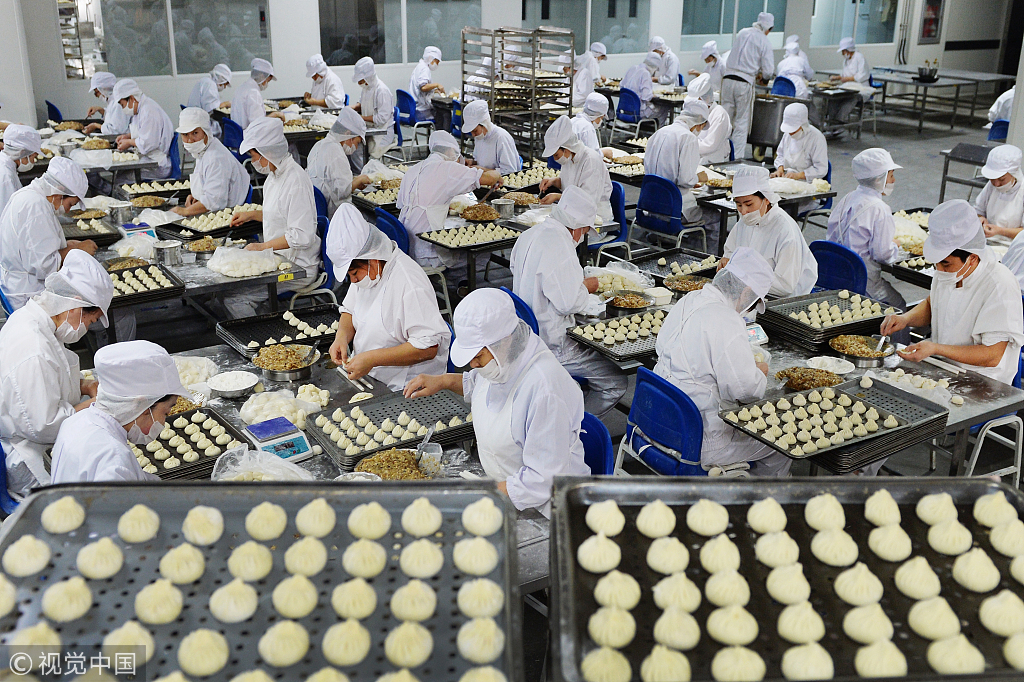 Workers at a baozi factory in Tianjin are busy steamed buns with savory fillings on January 11, 2019.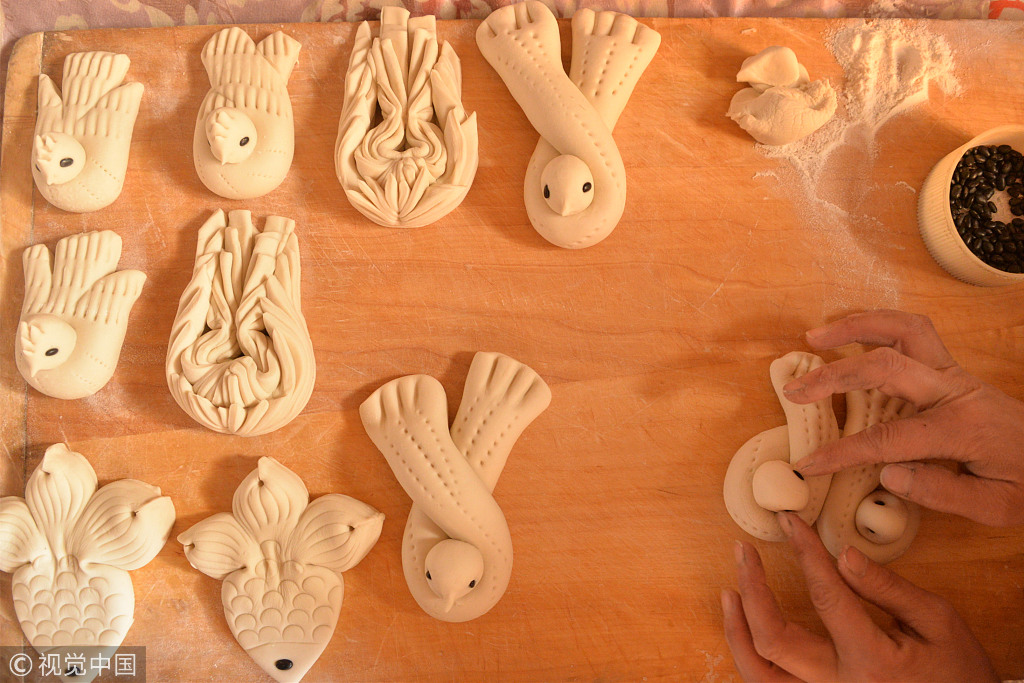 Animal and flower-shaped pastries are prepared by workers in a steamed bread factory in Baoding, Hebei province. This steamed bread, called mantou, is popular in northern China.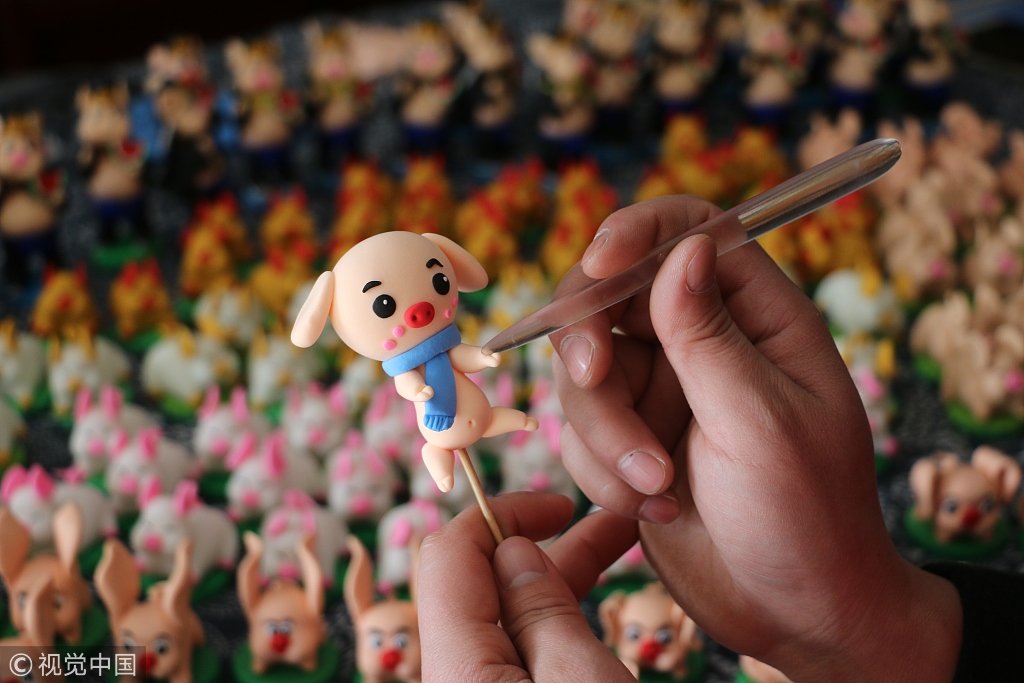 A craftsman makes pig-themed figurines to mark the Year of the Pig.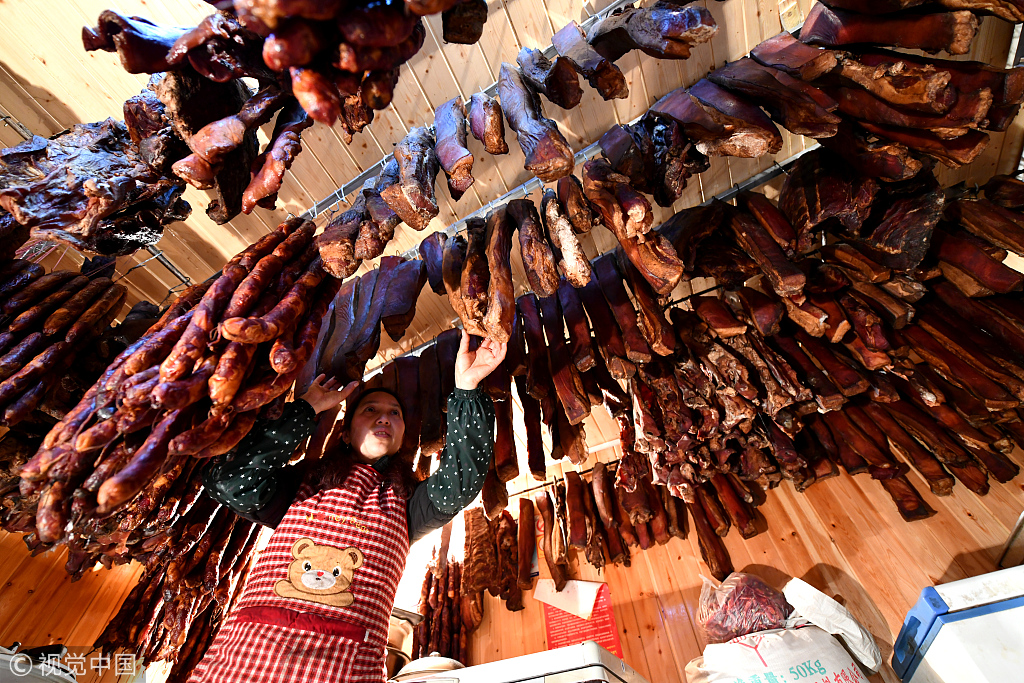 Preserved and dried meats are sold in a market in Zunyi, Guizhou province, on January 12, 2019.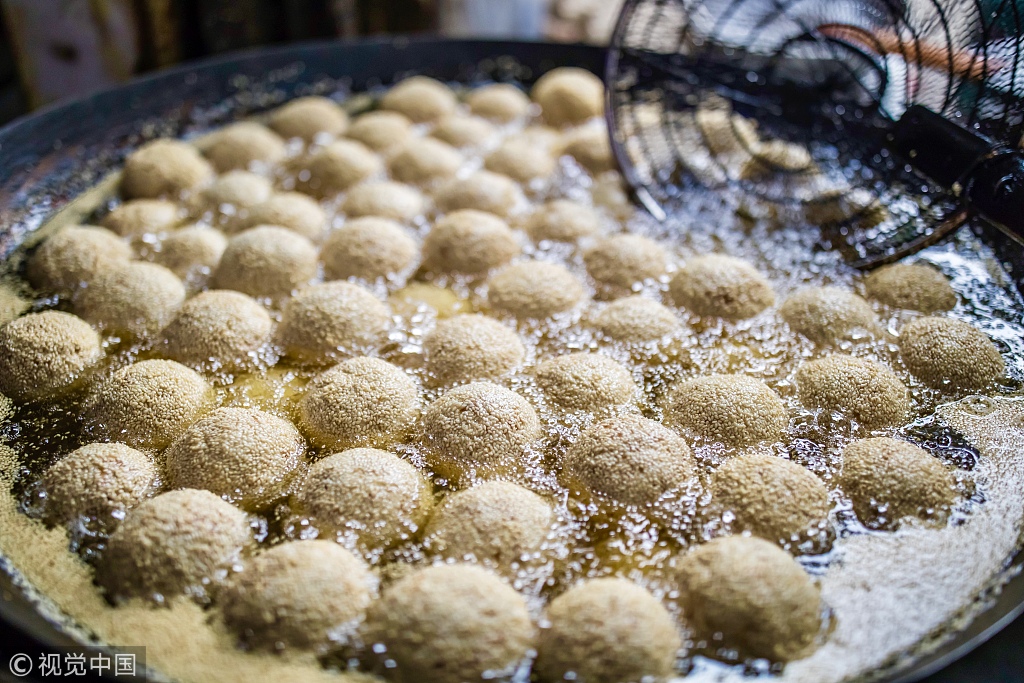 Deep fried food is common on family dinner tables during the Chinese New Year.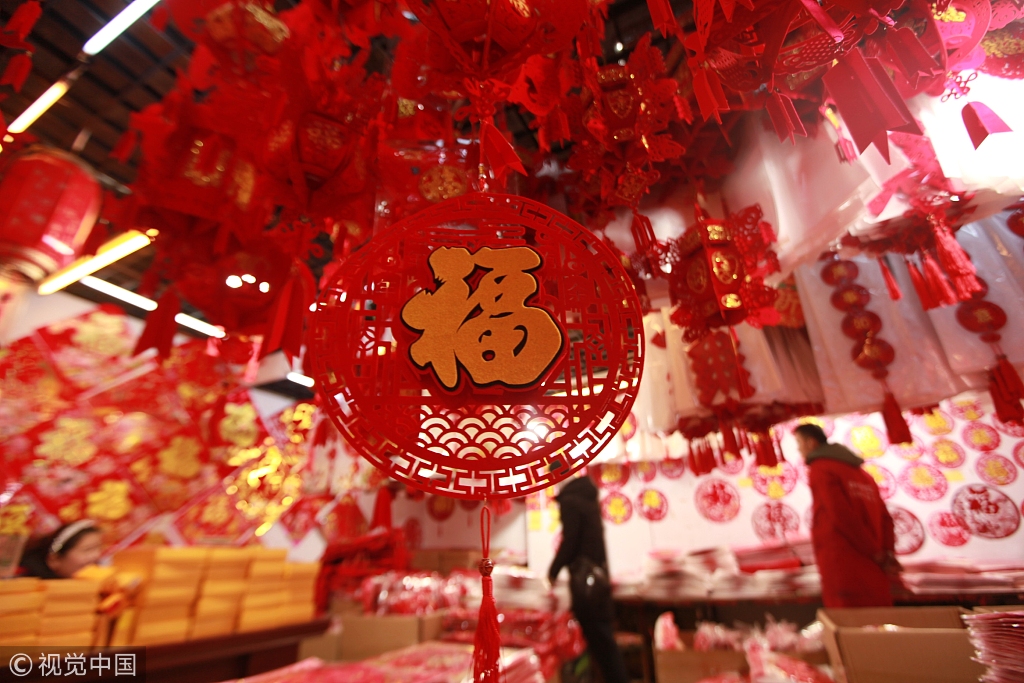 Home decorations can be found in almost every family's house, decorated mostly in red and gold with the characters for luck, wealth, health and other blessings for the New Year printed on them.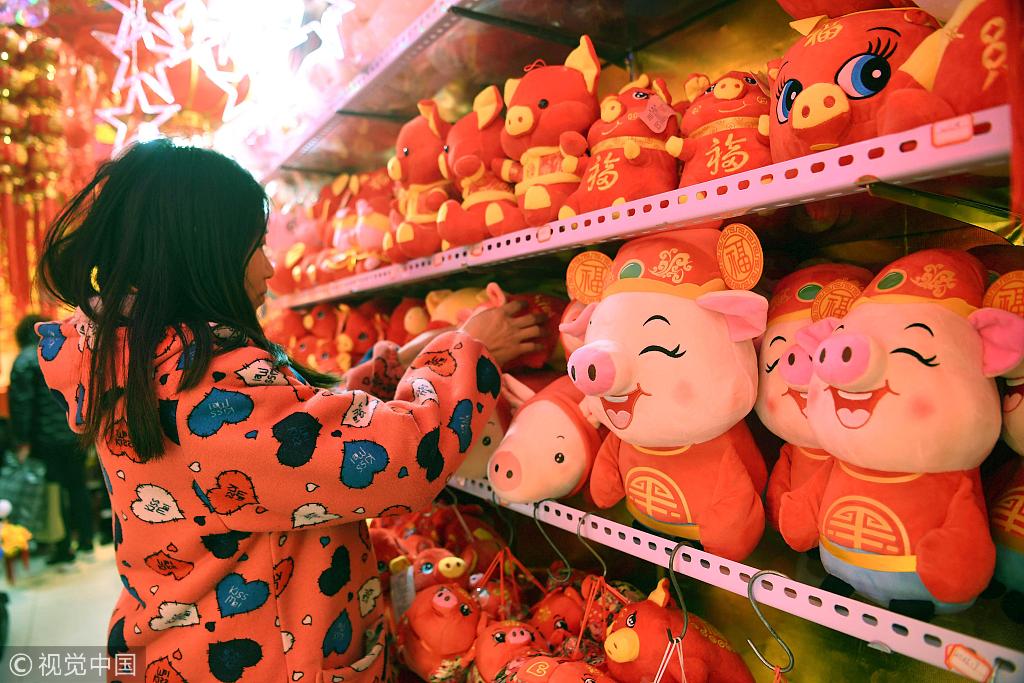 Pig-themed dolls are displayed in stores and supermarkets, like this one in Chongqing. (Photos: VCG)