Help at hand for babies in arms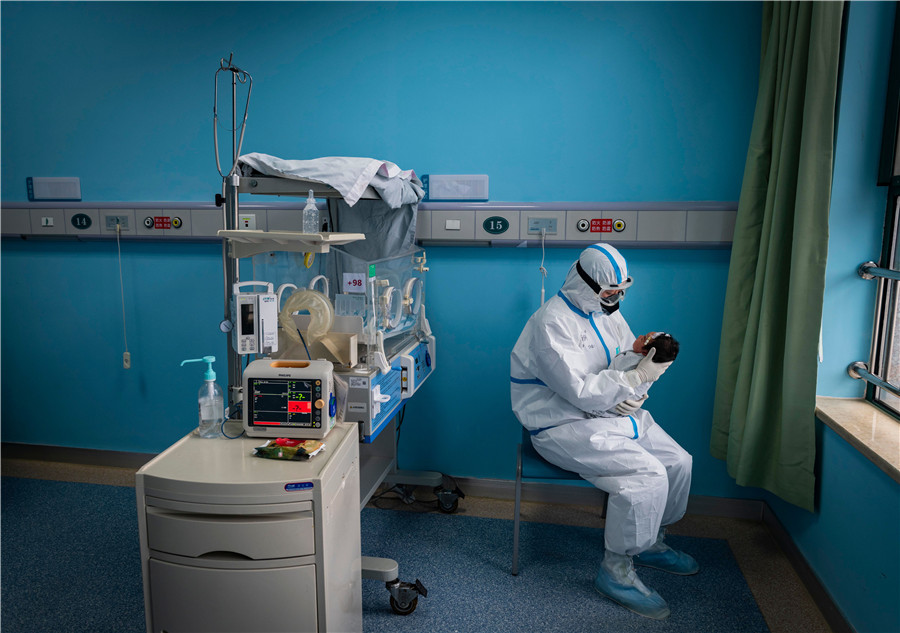 A nurse in a protective suit attends to a baby with COVID-19 in an isolation ward at Wuhan Children's Hospital in Wuhan, Hubei province, on March 16. (Photos: China Daily)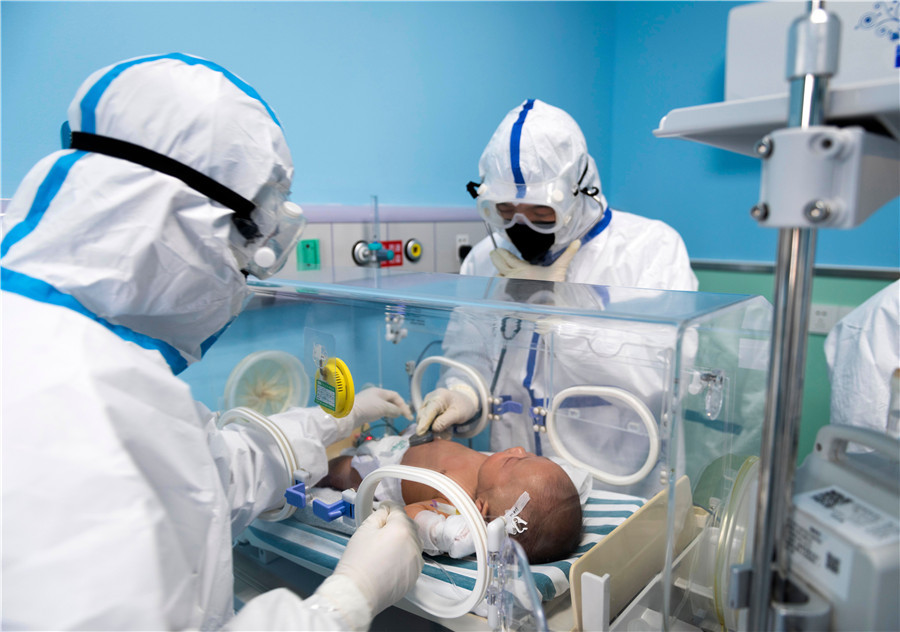 Medical workers check the condition of an infant on March 16.
A nurse checks an infant's blood-oxygen level on March 16.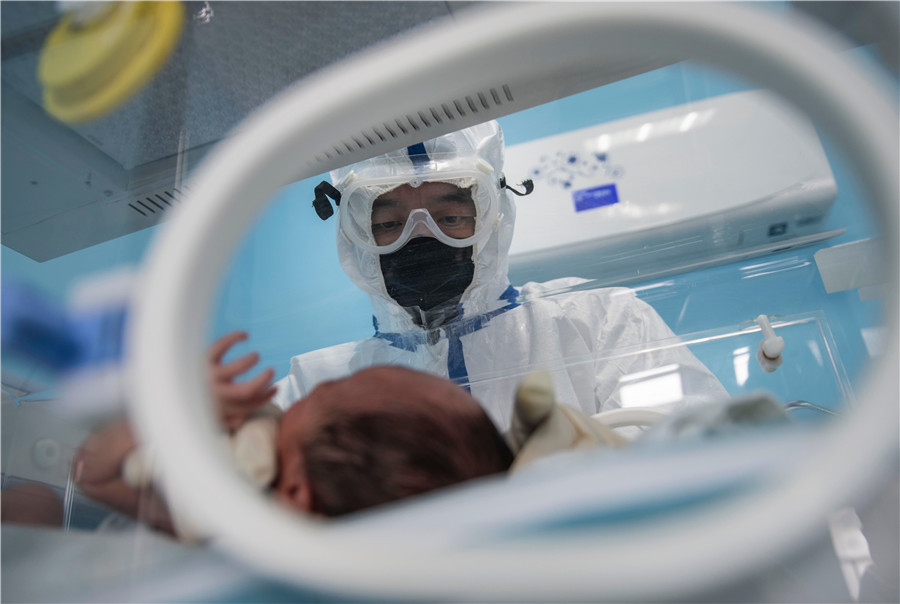 A pediatrician gives a health check to a newborn on March 16.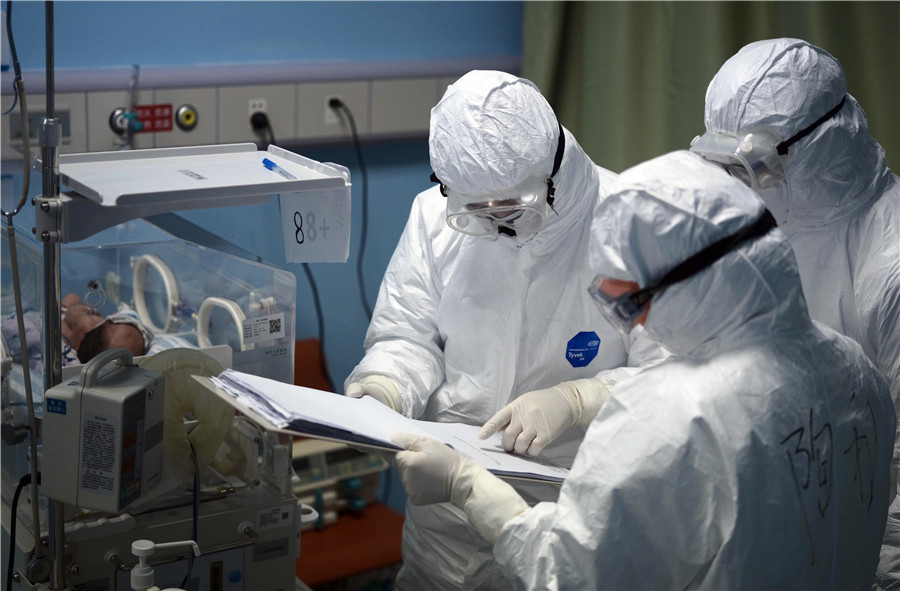 Medical workers discuss an infant's condition in an isolation ward.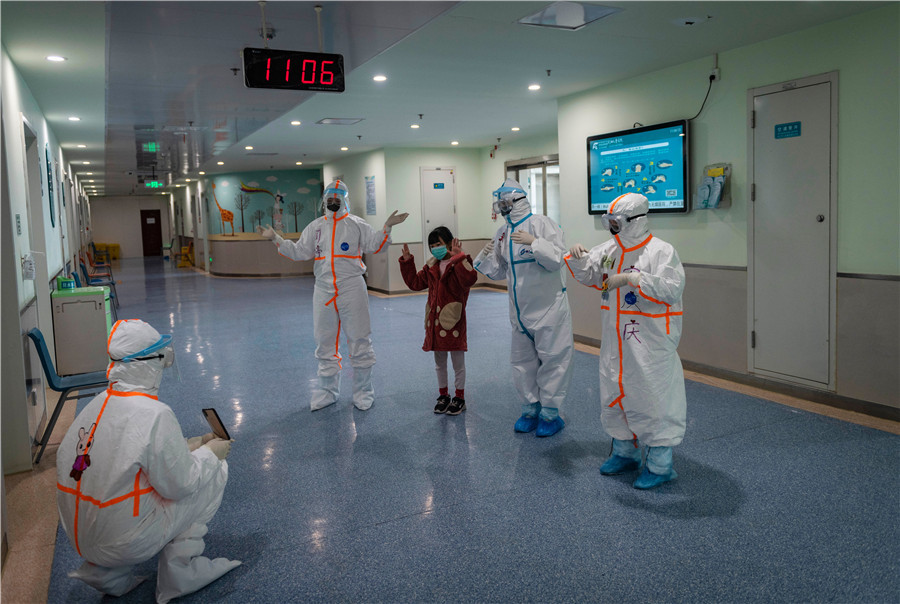 Nurses play a game with a child on March 11.
A child patient uses his laptop on his hospital bed on March 11.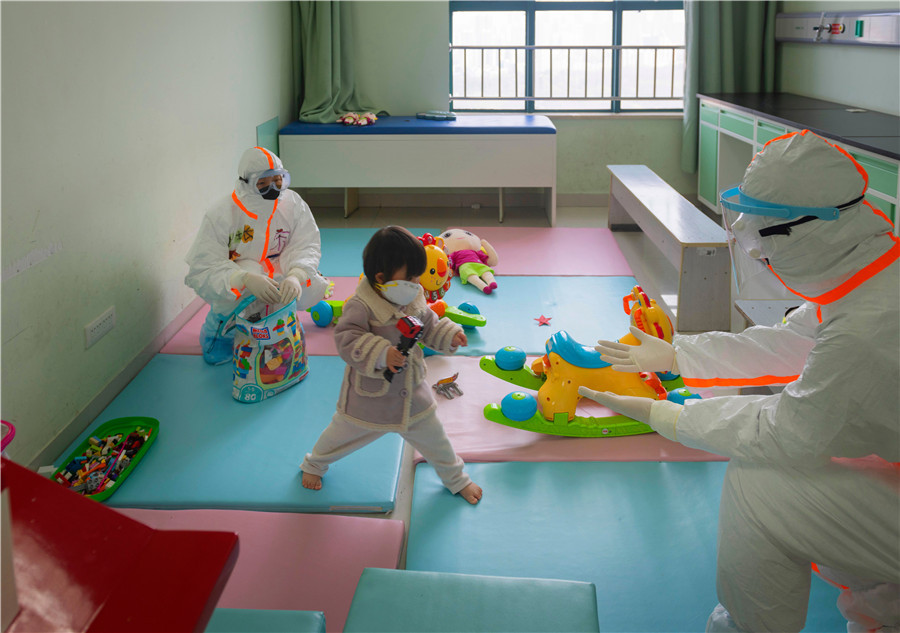 Two nurses play with a young patient in an isolation ward at the hospital on March 11.