Artist spends hours drawing Mona Lisa with chalk in east China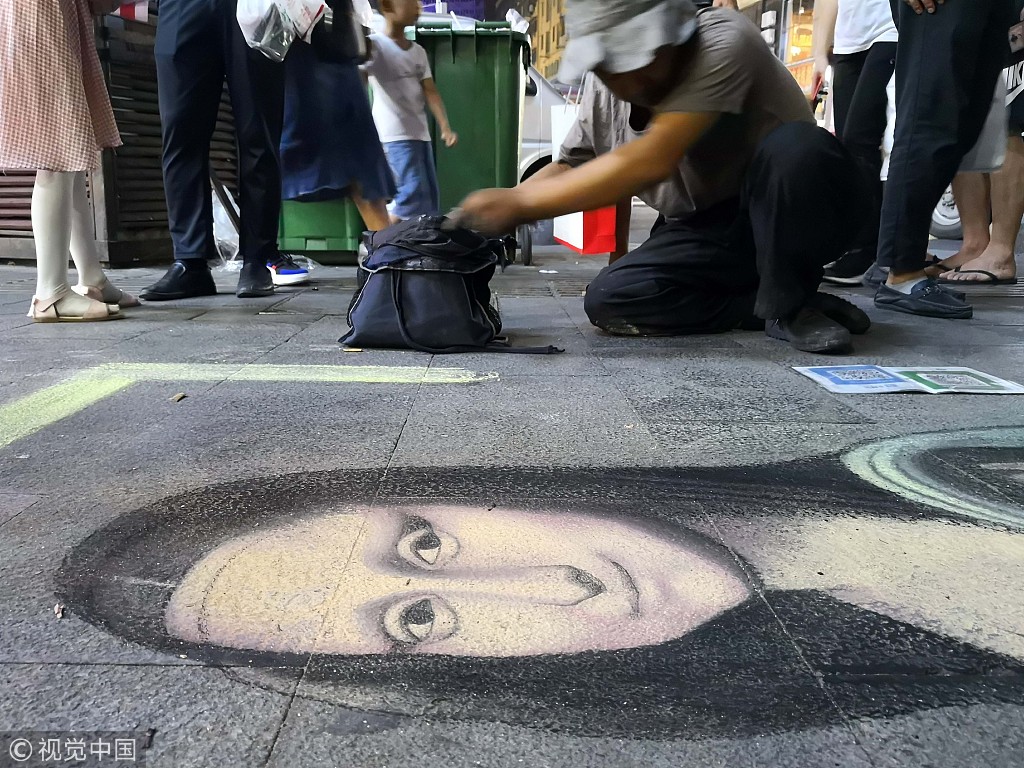 An artist creates a Mona Lisa portrait using colored chalk in a local park in Hefei in east China's Anhui Province. (Photos: VCG)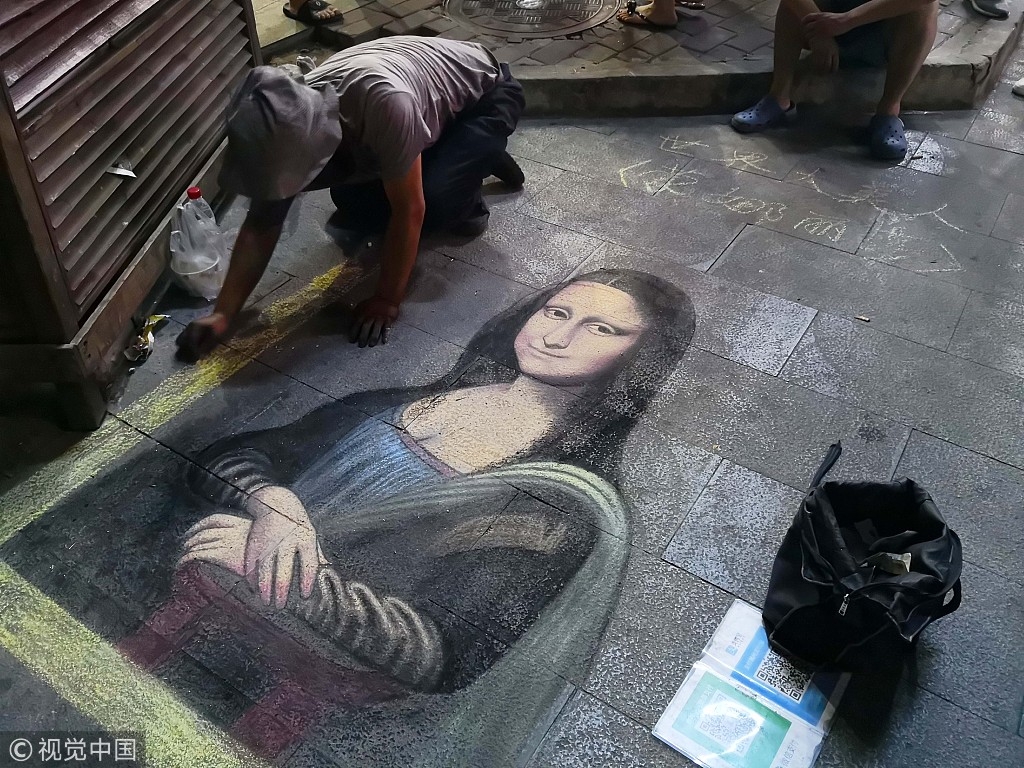 The man said he had been to many metropolises in China including Beijing and Shanghai to learn painting.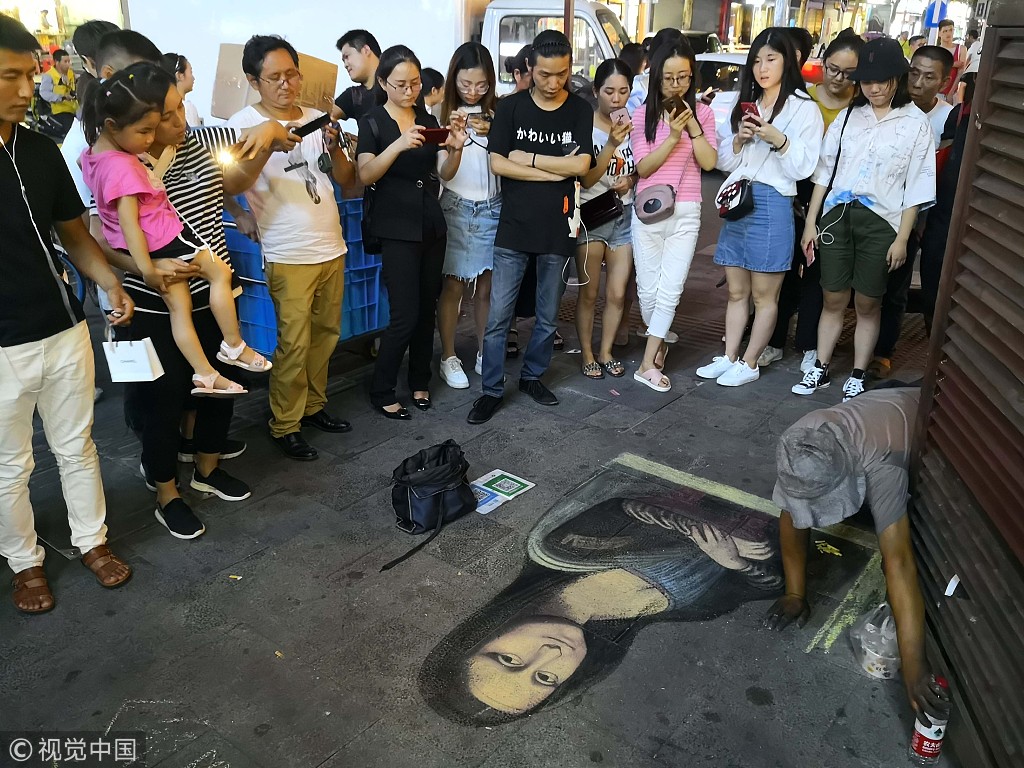 He has practiced drawing the Mona Lisa by chalk for more than three years.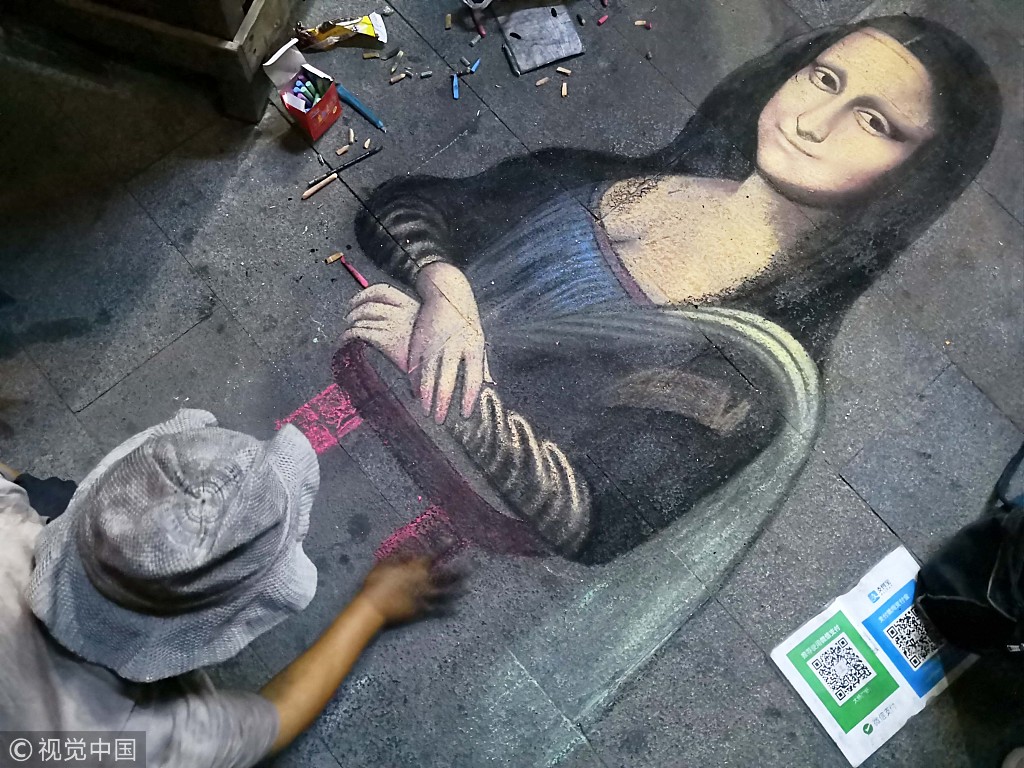 He has earned a living on donations given by onlookers as he draws the famous painting on the street.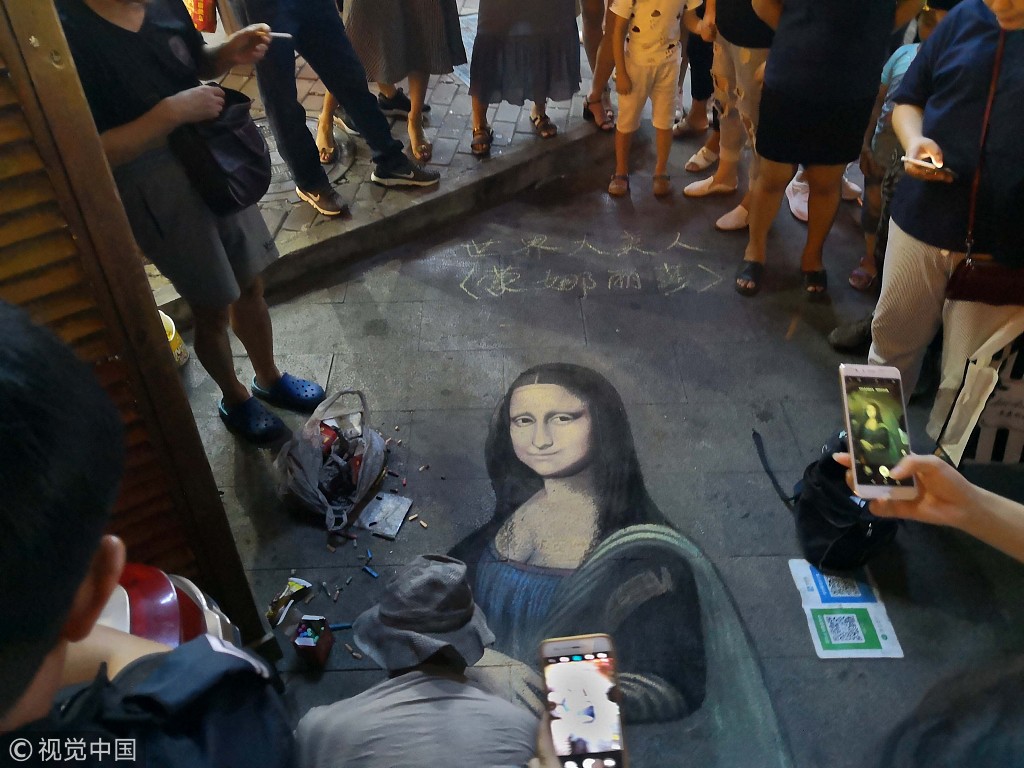 An artist creates a Mona Lisa portrait using colored chalk in a local park in Hefei in east China's Anhui Province.