Celebrating career across the Straits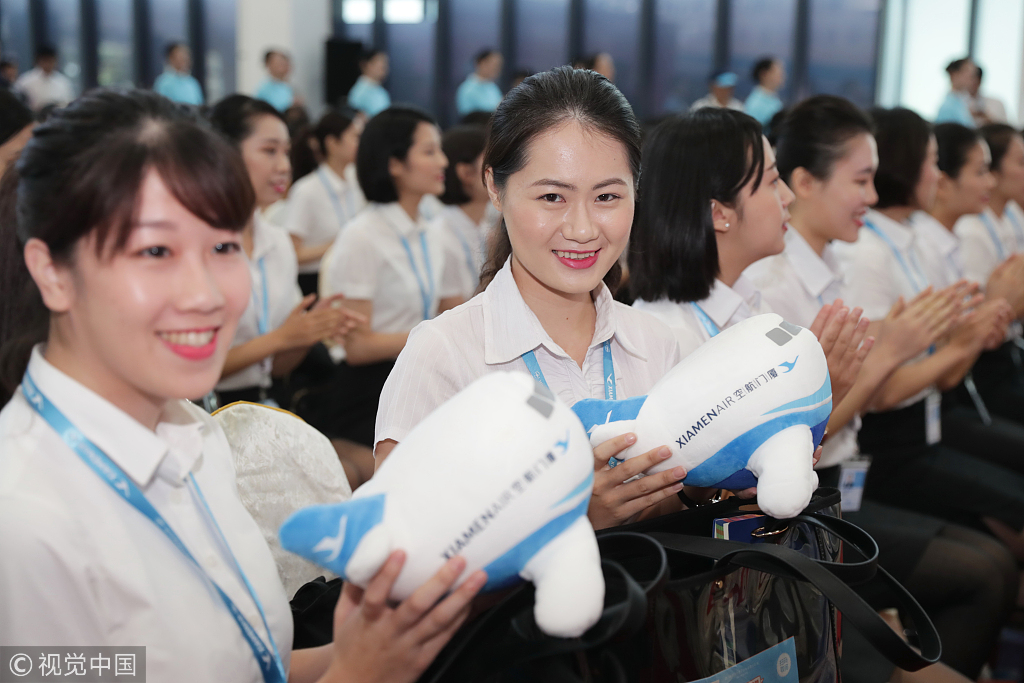 Air stewardesses from Taiwan celebrate becoming employees of Xiamen Airlines, which is based in East China's Fujian Province, on Thursday. (Photos: VCG)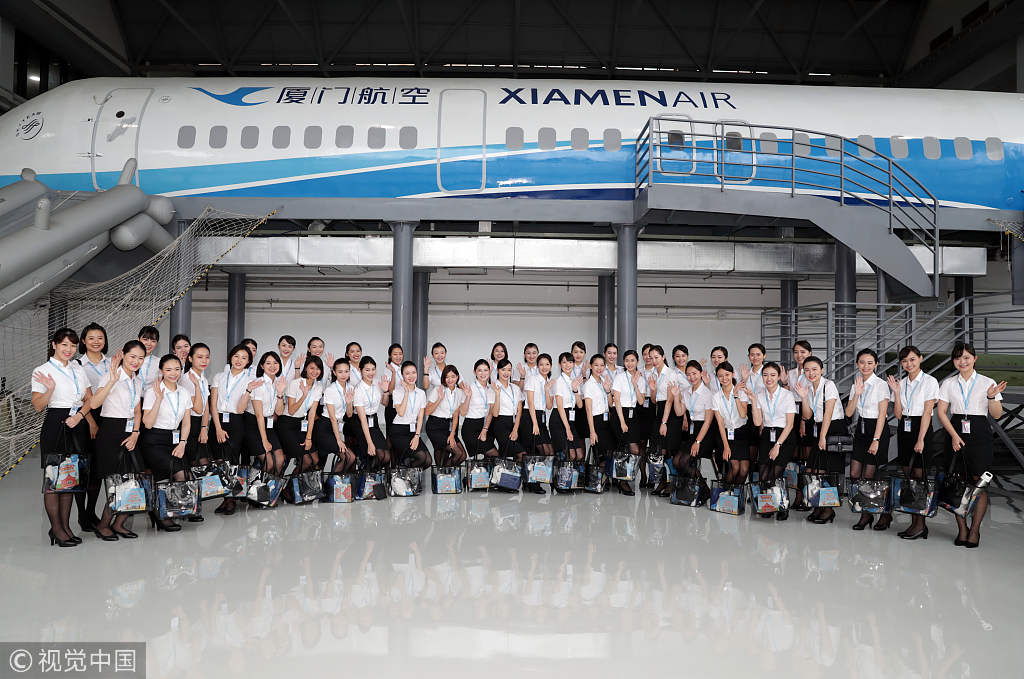 About 104 out of 4,000 applicants were successful.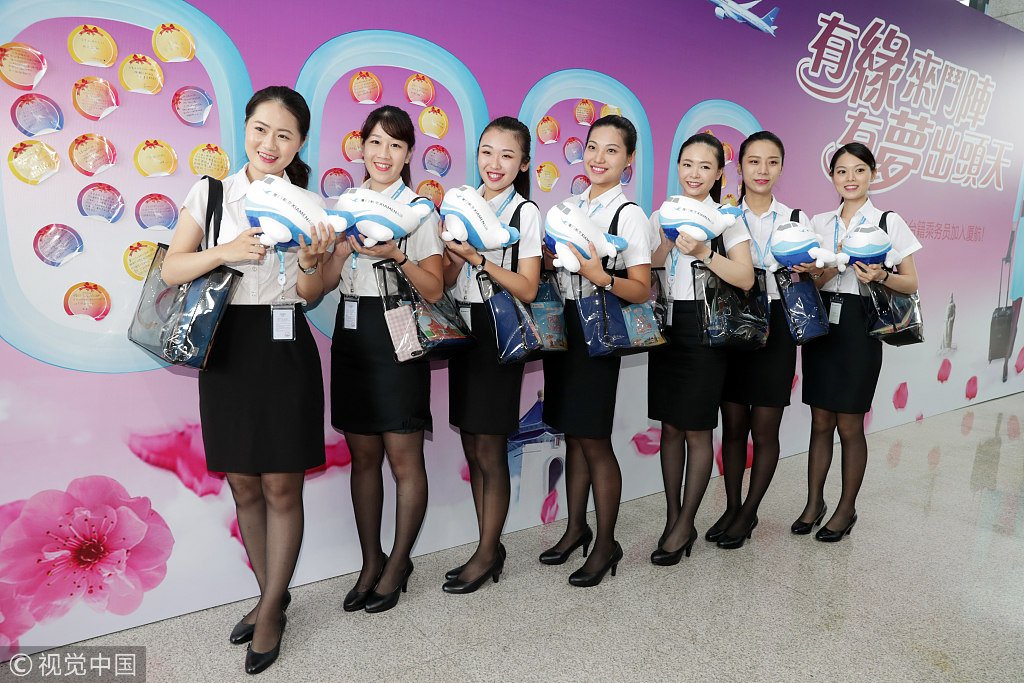 Those 104 employees are the second batch of recruits from Taiwan after the first batch of 60 employees was recruited in 2017.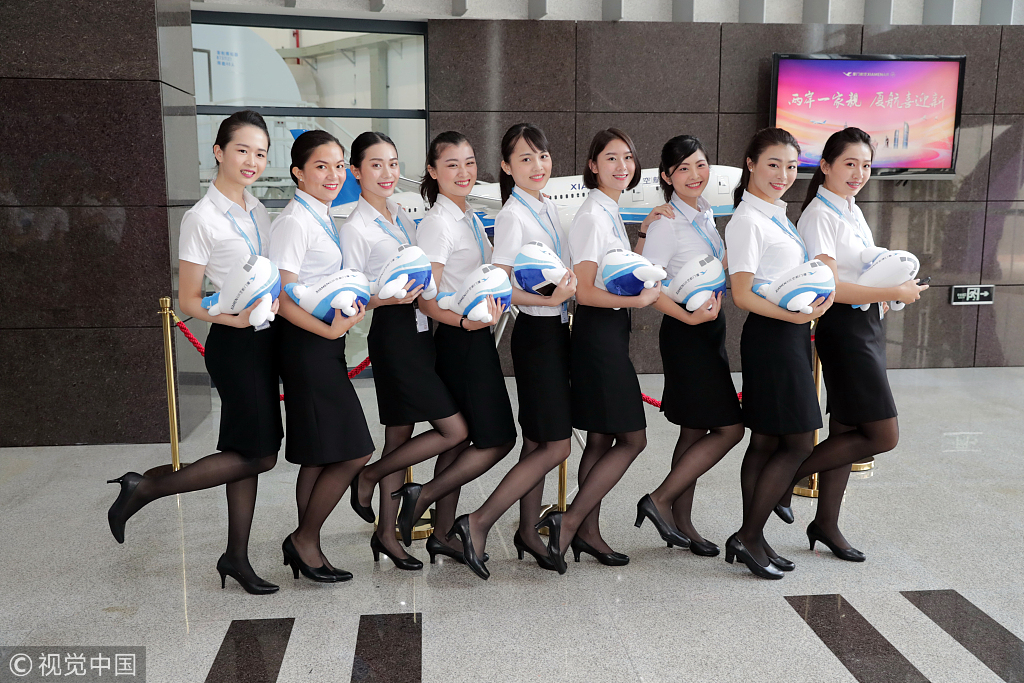 Air stewardesses from Taiwan celebrate becoming employees of Xiamen Airlines, which is based in East China's Fujian Province, on Thursday.