Pandas enjoy their third winter season in Northeast China
People's Daily app
1542093645000
Giant panda Youyou plays outdoors after a heavy snowfall at Yabuli Ski Resort in Shangzhi city, Northeast China's Heilongjiang Province, on November 12. (Photos: Xinhua/Cao Jiyang)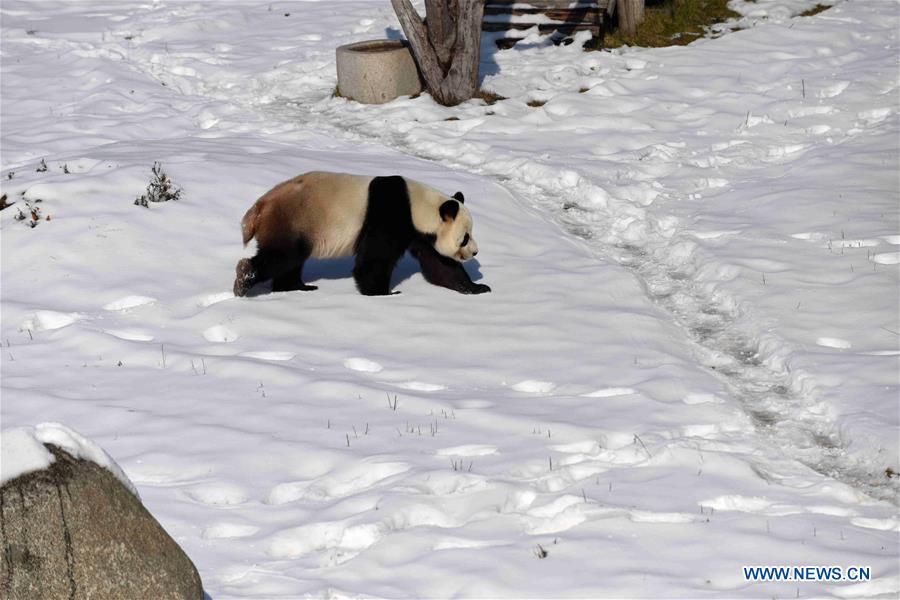 Ten-year-old male panda Youyou walks outdoors. Youyou is a star. It's one of 10 giant panda cubs displayed at the 2010 World Expo held in Shanghai.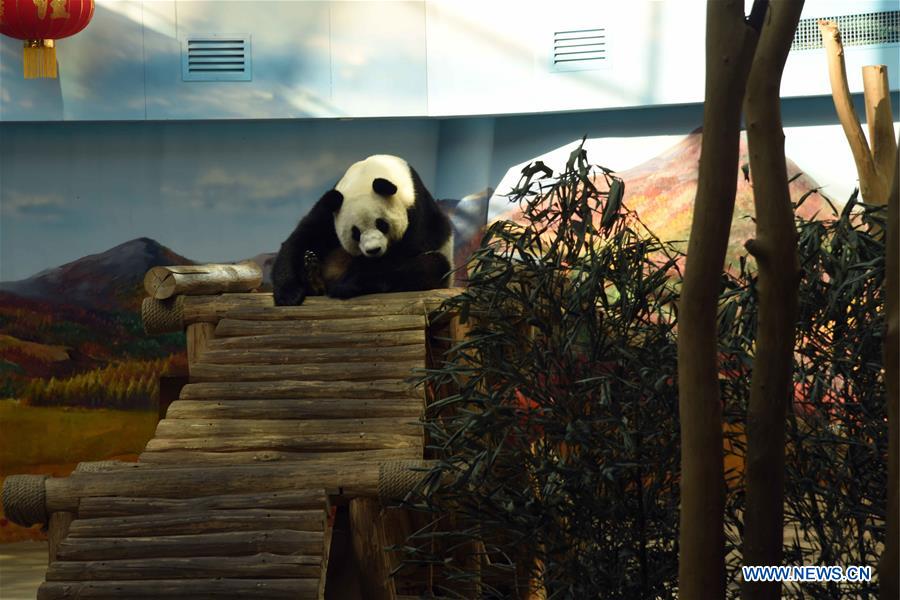 Twelve-year-old female panda Sijia rests inside the house.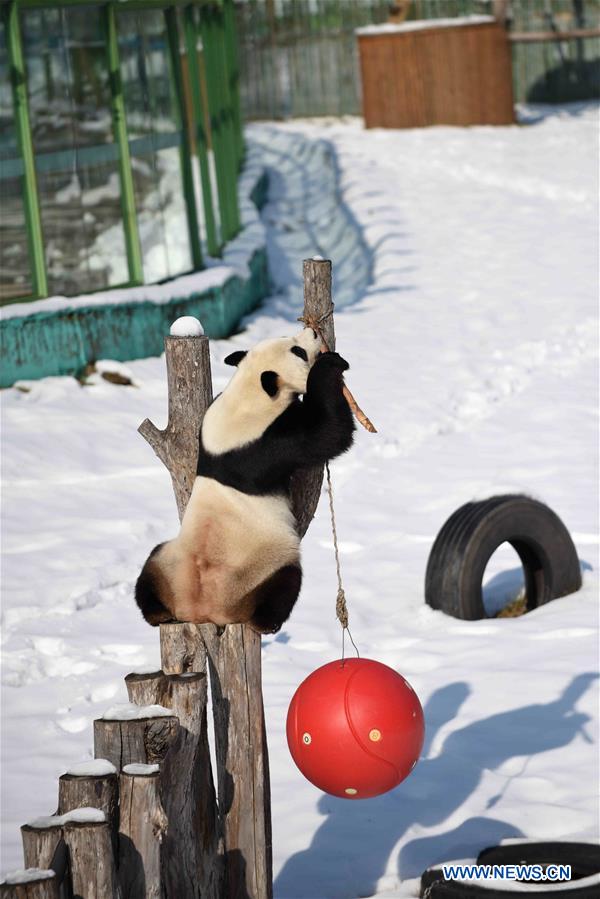 Youyou and Sijia came to the panda house at Yabuli Ski Resort, the country's largest ski resort, in July 2016.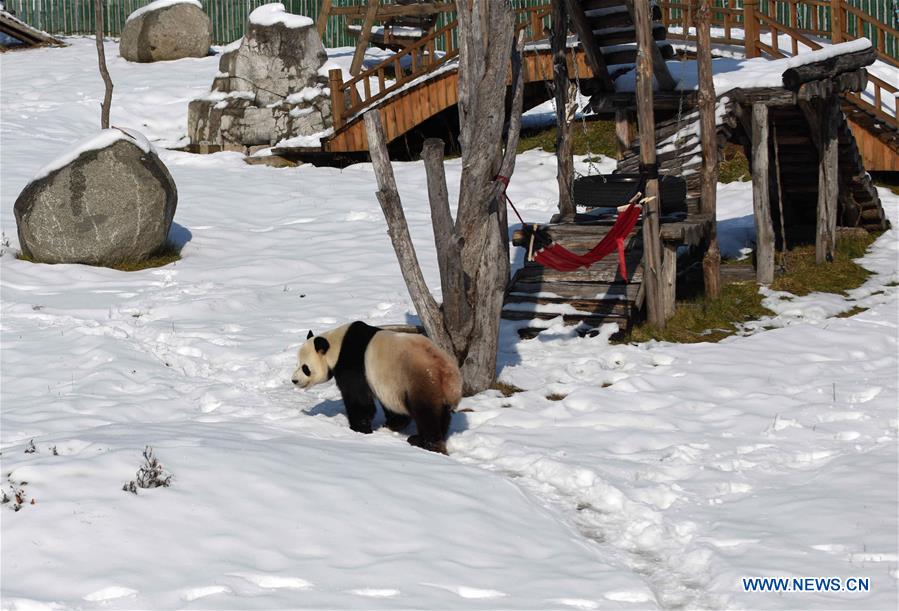 They were born in Ya'an and Wolong, respectively, in Southwest China's Sichuan Province, which are thousands of miles away.
They are both the progenies of Basi, the model for Pan Pan, the mascot of the 1990 Asian Games. Basi died at a panda research base in Fuzhou, East China's Fujian Province, in 2017 at the age of 37.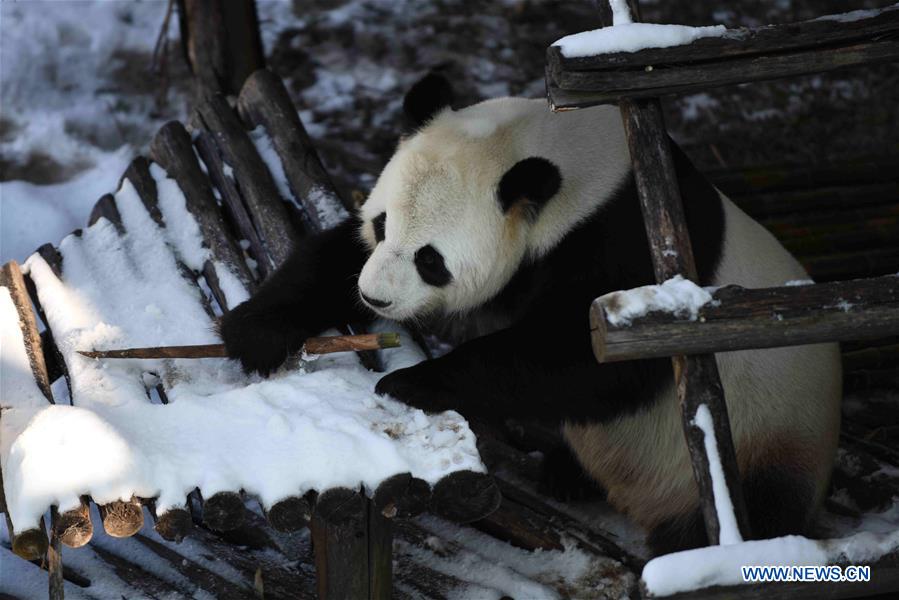 Youyou plays outdoors.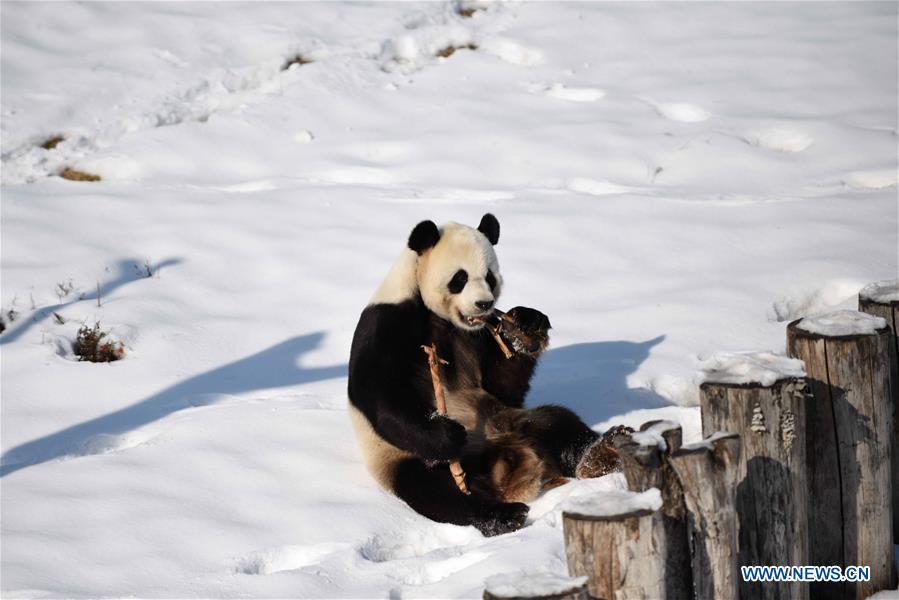 The panda house is about 4,000 square meters wide. The ski resort that houses the panda house is about 200 kilometers from Harbin, capital city of Heilongjiang.
Youyou eats steamed corn bread outdoors.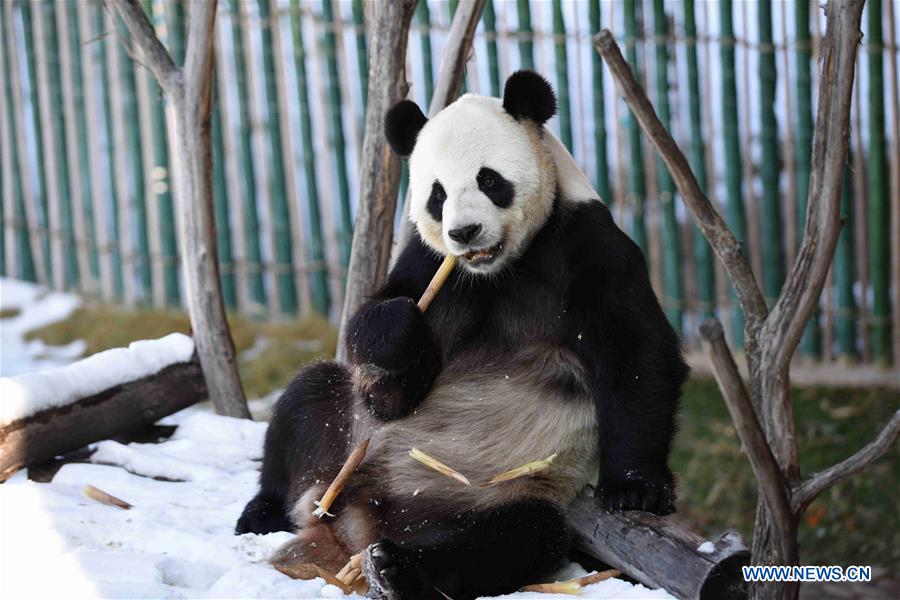 The bamboo they eat are delivered weekly from Sichuan. (Compiled by Huang Jingjing)