Taitema Lake Bridge of Golmud-Korla railway in Ruoqiang County, NW China's Xinjiang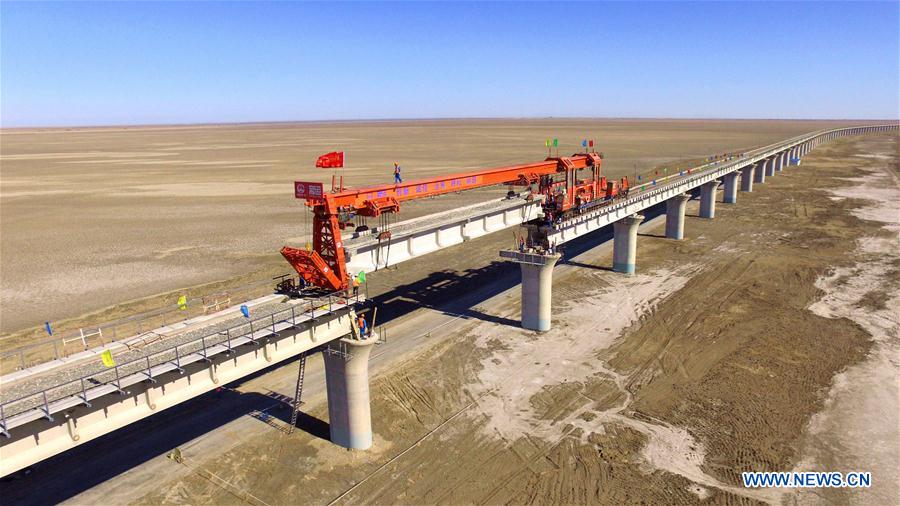 A construction site of Taitema Lake Bridge of Golmud-Korla railway in Ruoqiang County, NW China's Xinjiang on Aug. 17, 2018. (Photos: Xinhua)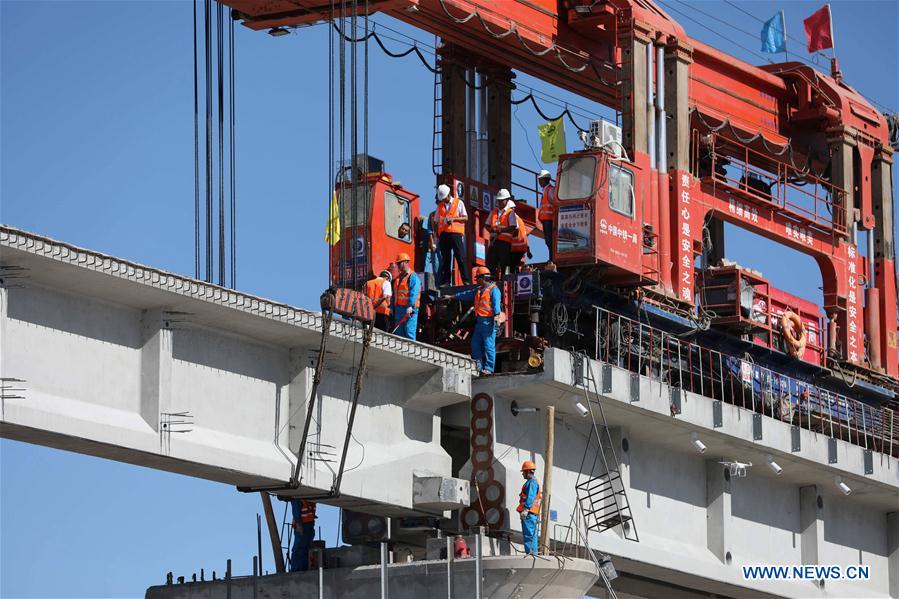 The closure of the 24,558-meter railway bridge, was finished on Friday after a two-year construction period.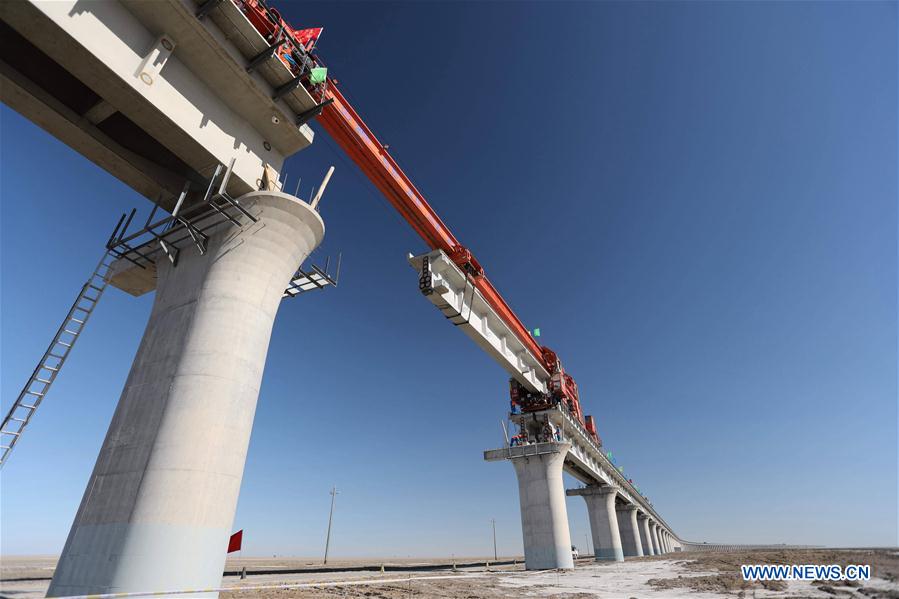 Golmud-Korla railway, connecting Golmud in Qinghai and Korla in Xinjiang, will cut the traffic time from 26 hours to 12 hours.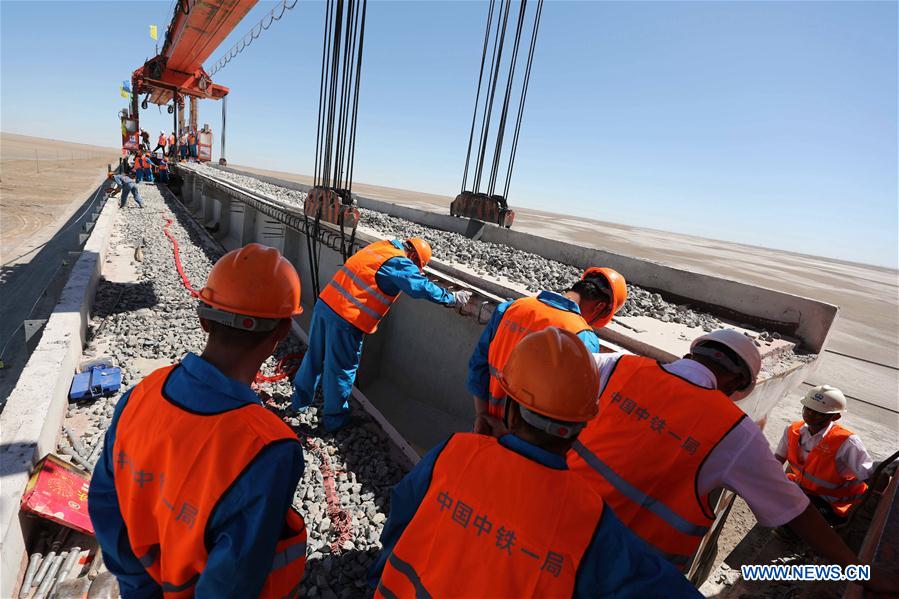 A construction site of Taitema Lake Bridge of Golmud-Korla railway in Ruoqiang County, NW China's Xinjiang on Aug. 17, 2018.