Protected monkey species grows in number in Hubei
chinadaily.com.cn
1579174688000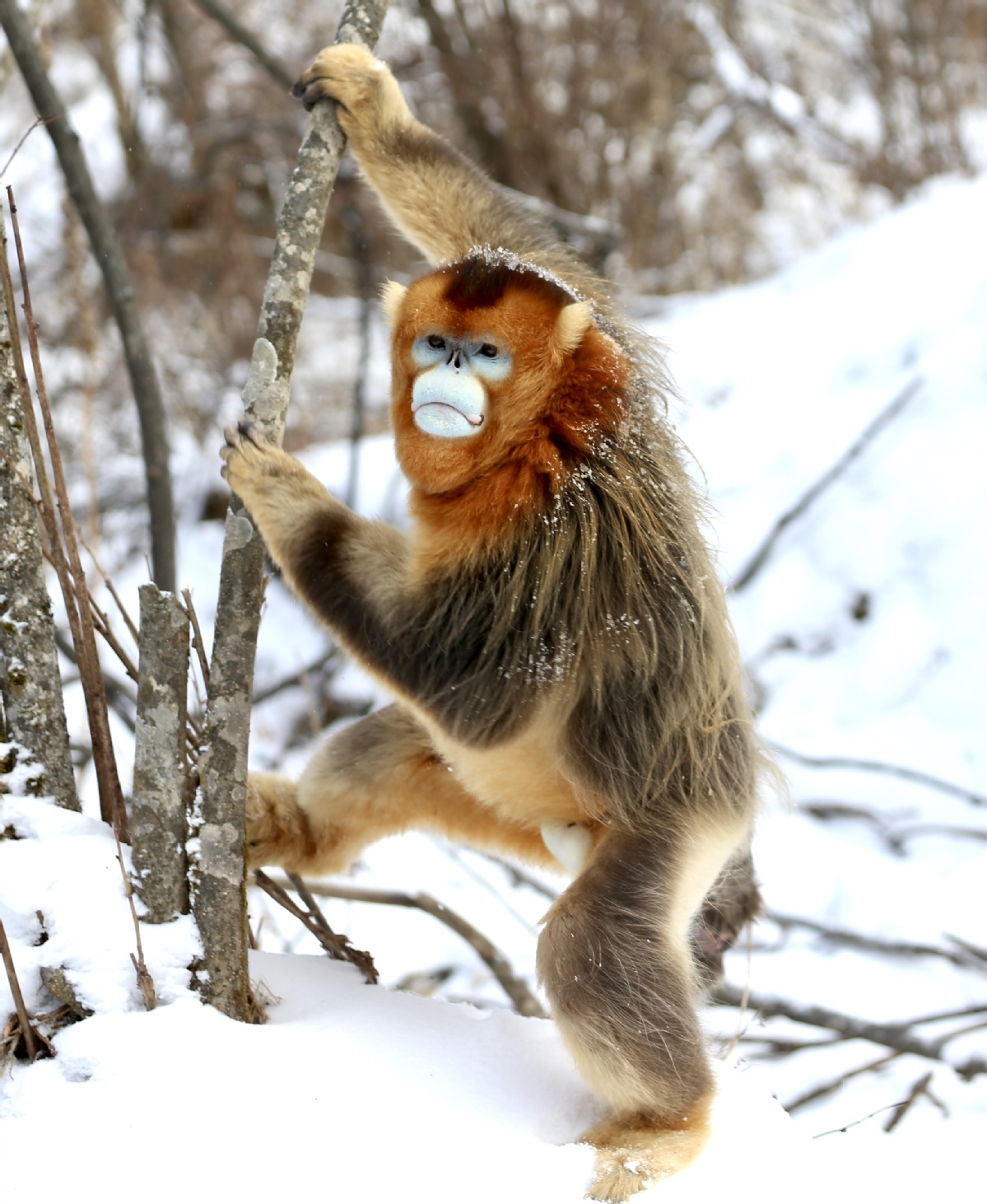 A recent survey has shown the number of wild golden snub-nosed monkeys –a species under state first-class protection- jumped to 1,471 in Shengnongjia Forest District of Central China's Hubei province in 2019. The number is almost triple the first number calculated, before the 1990s.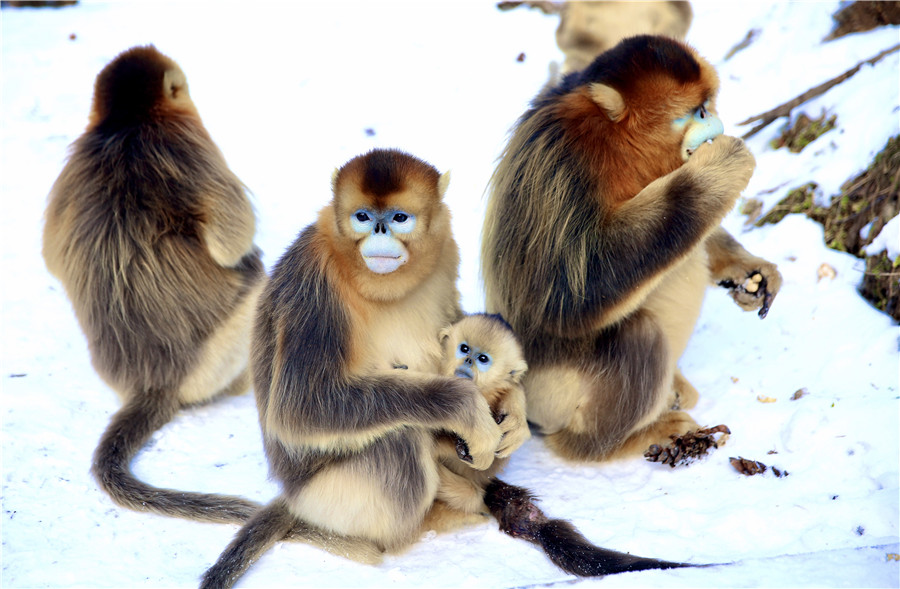 Wild golden snub-nose monkeys play and eat in the snow at the reserve area of the Shennongjia Golden Monkey Research Center in late December.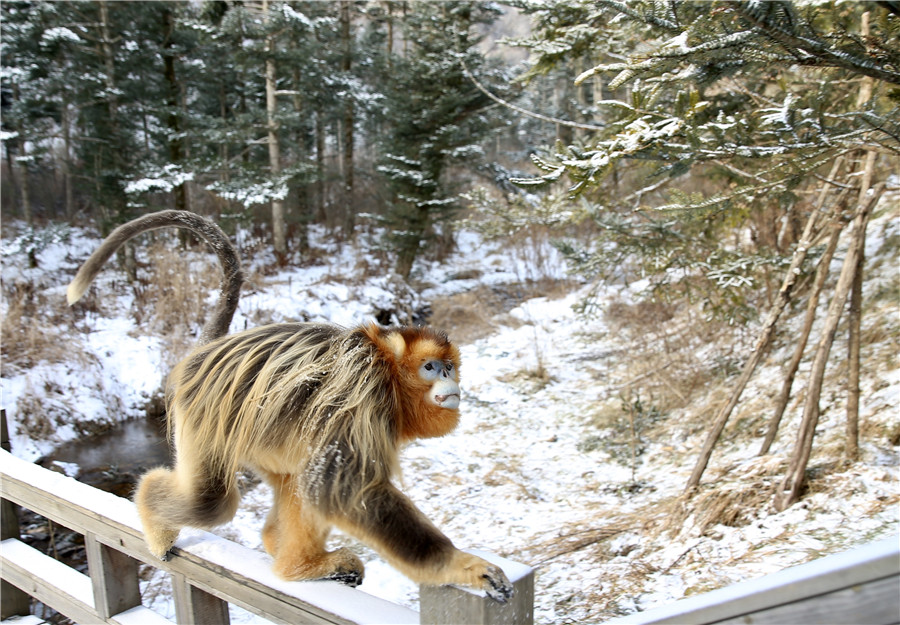 The habitat area of such monkeys has also surged from 210 to 354 square kilometers in the region, according to a survey from the Shennongjia Golden Monkey Research Center.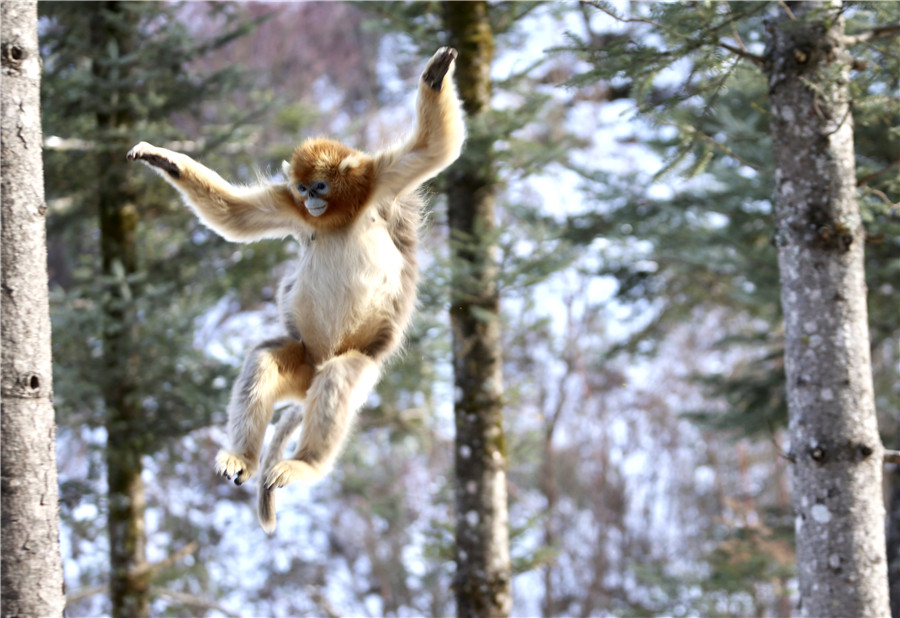 "It's an exciting achievement," said Yang Jingyuan, director of the center, which is located in the mountains of Shennongjia.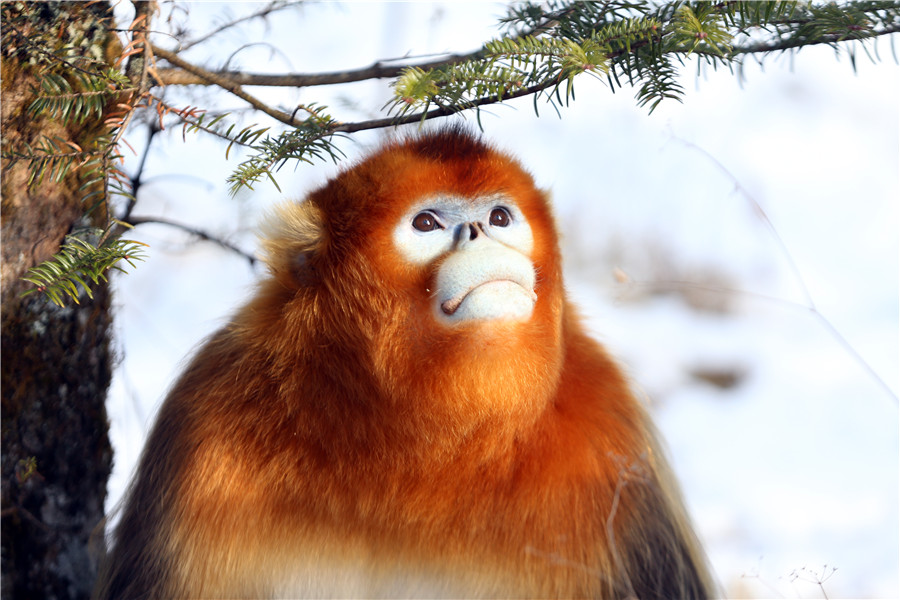 Due to its cool, moist climate, Shennongjia has been one of the livable habitats for golden snub-nosed monkeys in China.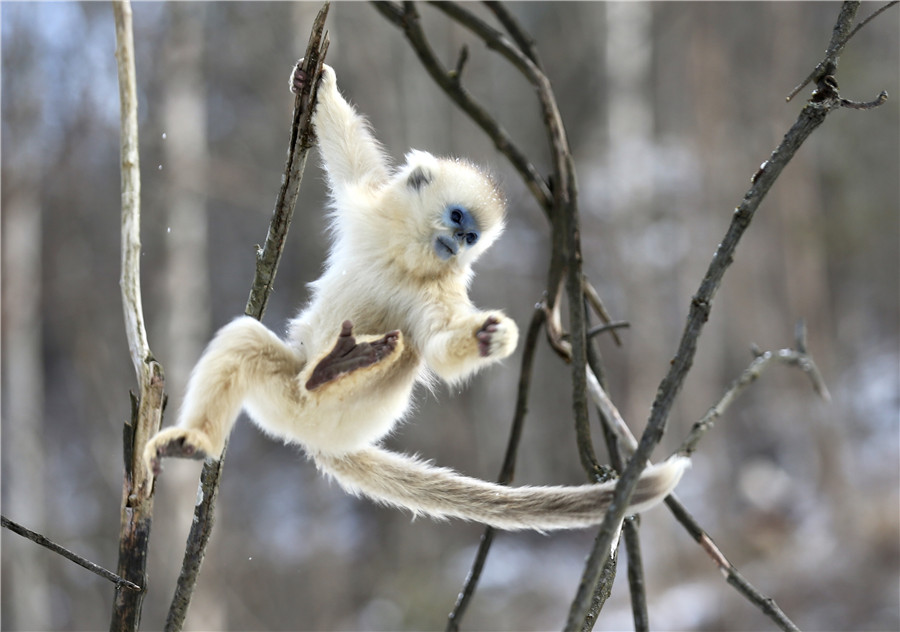 To better protect and study the monkeys, the region has prohibited logging since 2000.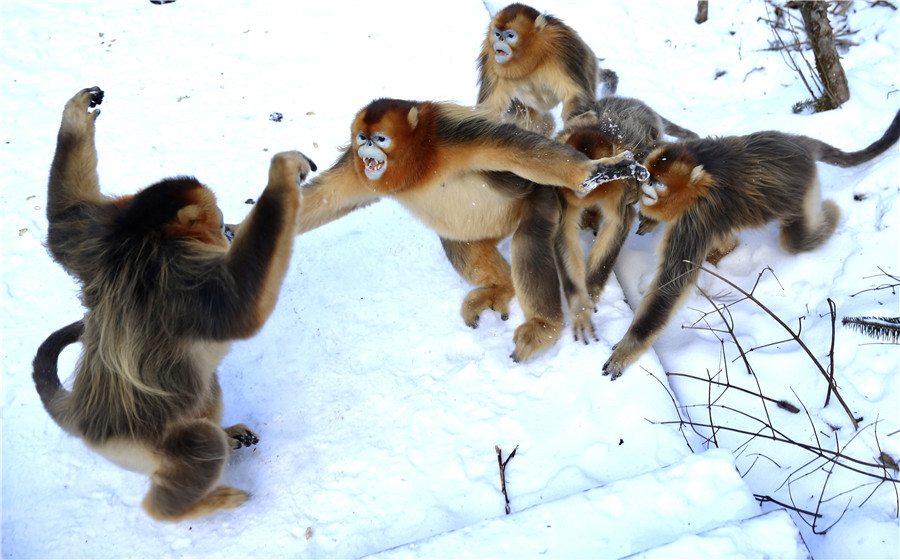 The Shennongjia Golden Monkey Research Center -the first wild golden monkey research platform in China- was set up in 2005.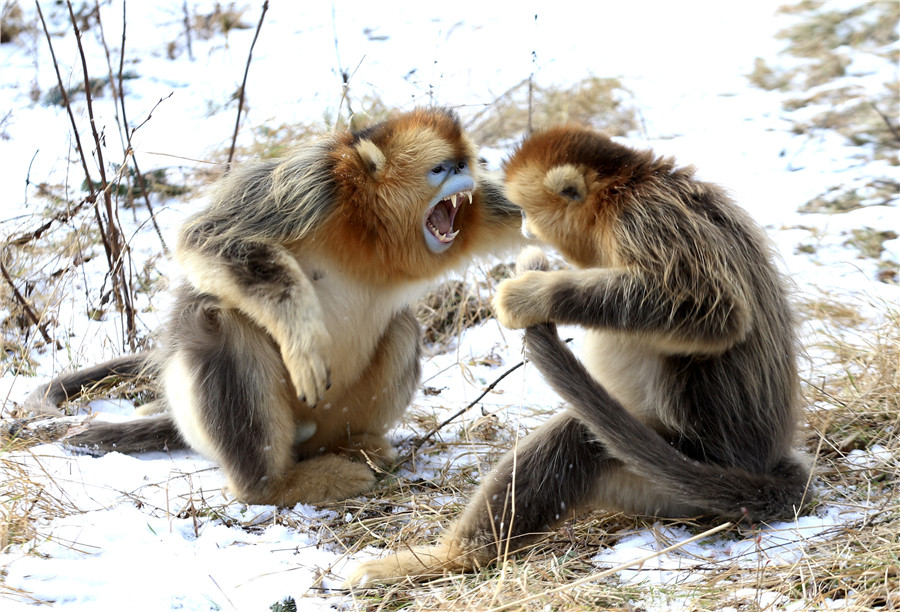 Artificial feeding by staff at the center has been conducted every winter since to help these valuable creatures live through the frozen season with less food to scavenge in the wild.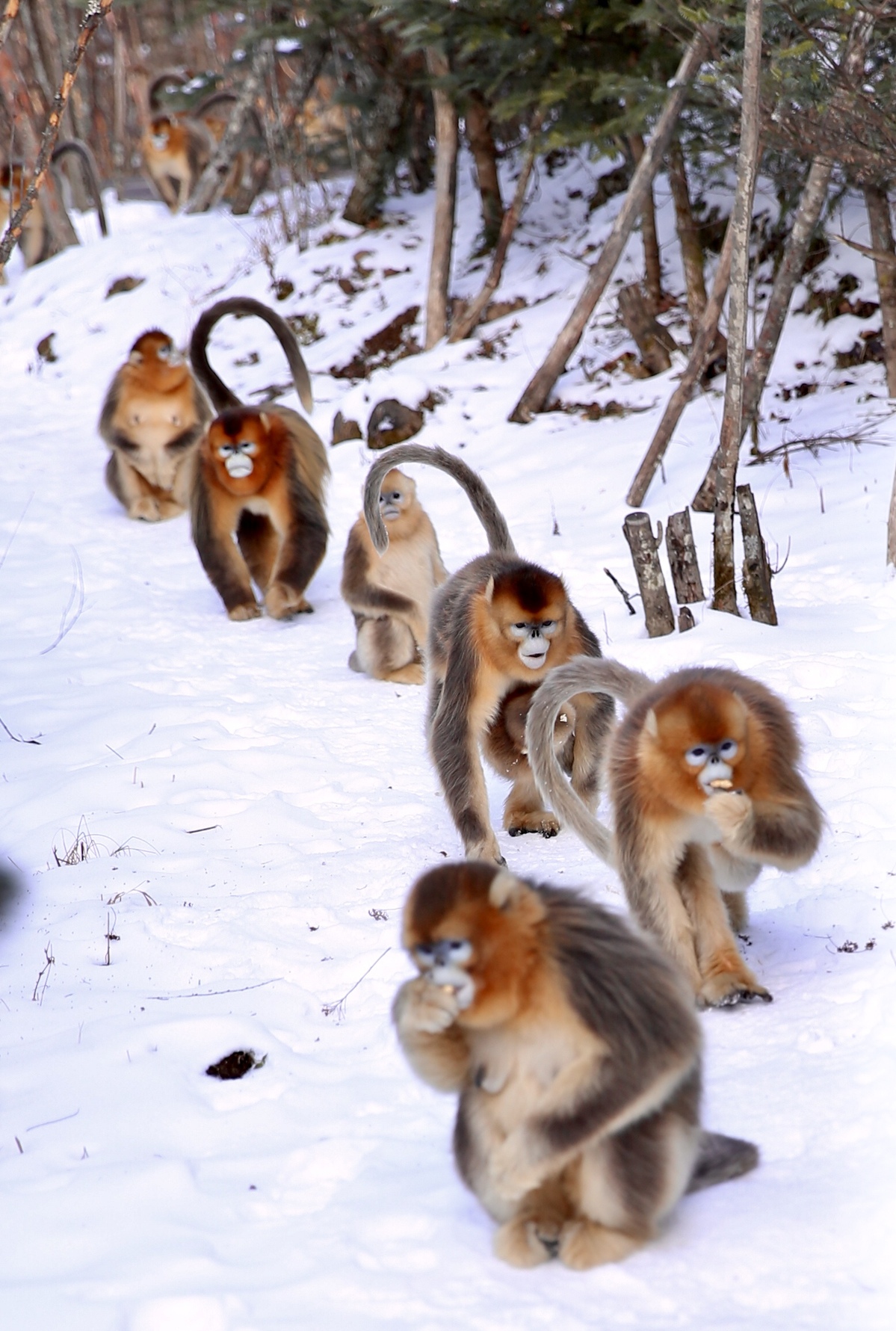 Regulations were issued in 2016 to protect species in Shennongjia, and 25 green passages for wild golden monkeys were established in the region to facilitate their migration.