Rare parakeets spotted in Southwest China
People's Daily app
1663311385000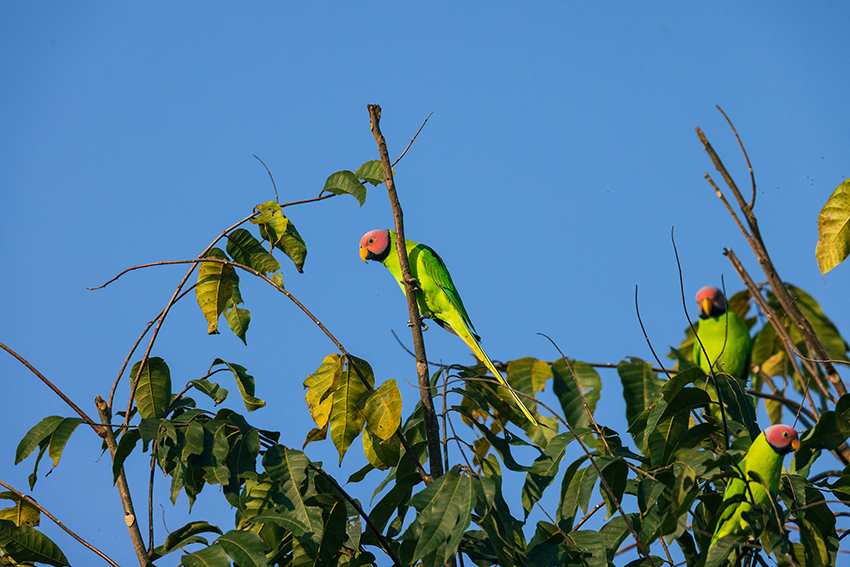 At least 22 blossom-headed parakeets have recently been spotted in Ruili, Southwest China's Yunnan Province, setting a new record for the species' population in China.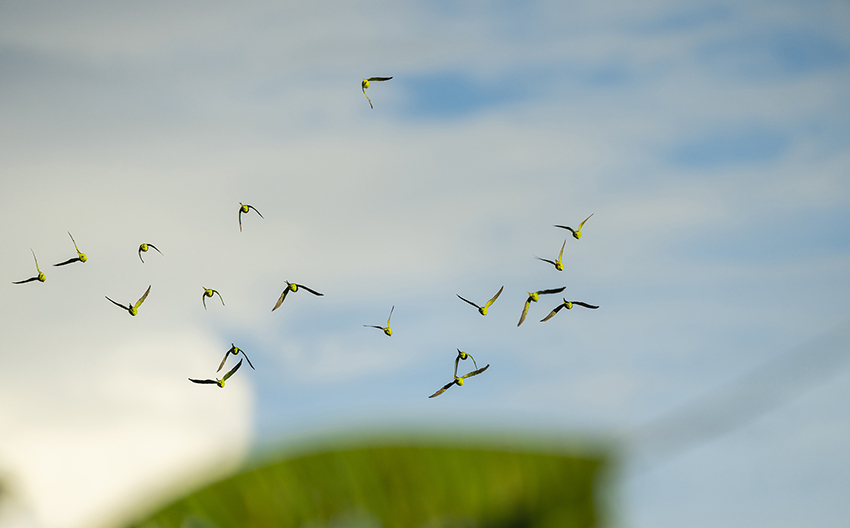 Blossom-headed parakeets are under national second-level protection and were once considered to be extinct in China.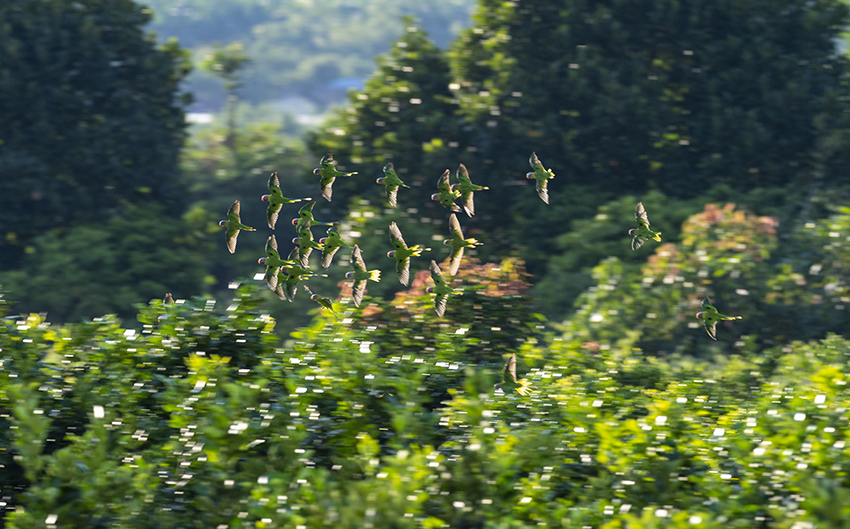 This parakeet, which typically measures 26–36 centimeters long and weighs 85–90 grams, is a typical parrot living on a great variety of food including nuts, berries, shoots, grains and seeds.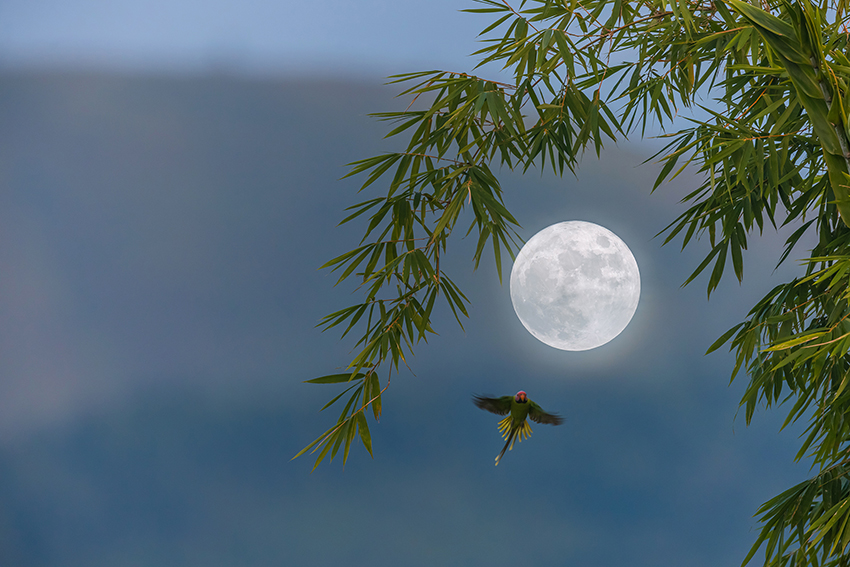 They are endemic to northeast India eastwards into Southeast Asia, including Bangladesh, Cambodia, China, India, Myanmar, Thailand, and Vietnam.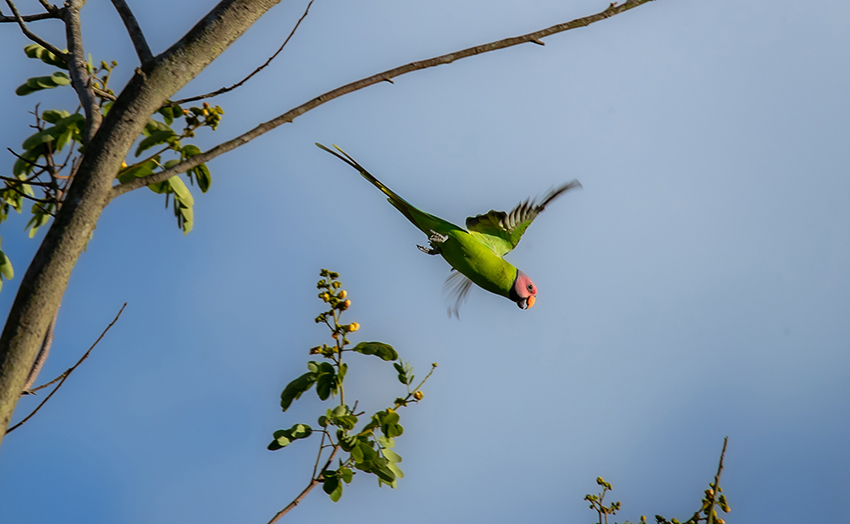 Mainly residing in Yunnan, Guangdong and Guangxi in China, the bird was not spotted for nearly 100 years, which made researchers speculate that this species was extinct in China until April 2015, when seven blossom-headed parakeets were found breeding in the wild in Yunnan's Yingjiang county.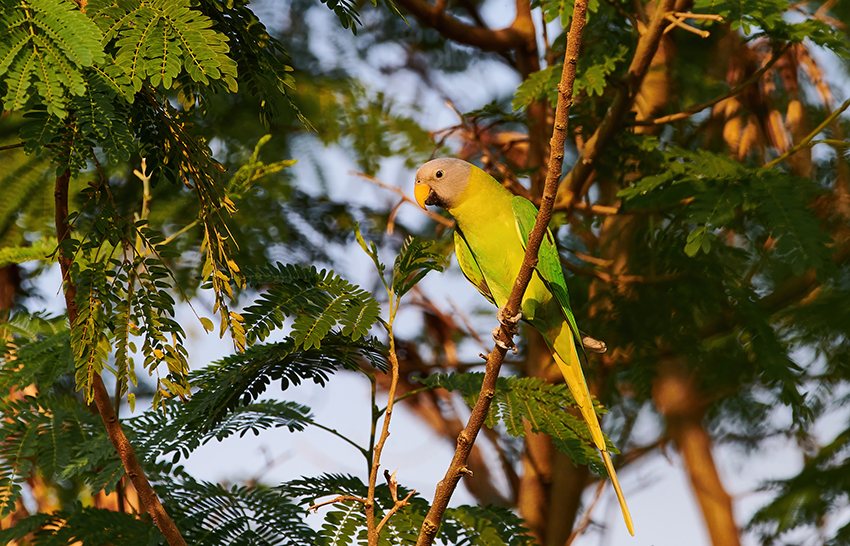 "Blossom-headed parakeets are so rare in China that till now we haven't got any records of their specimen collection. According to the photographs taken this time, we can confirm that at least 22 blossom-headed parakeets are living in China, which is a record of the number of this species in China," said Liu Yang, an expert birdwatcher and a professor at the School of Ecology at Sun Yat-sen University.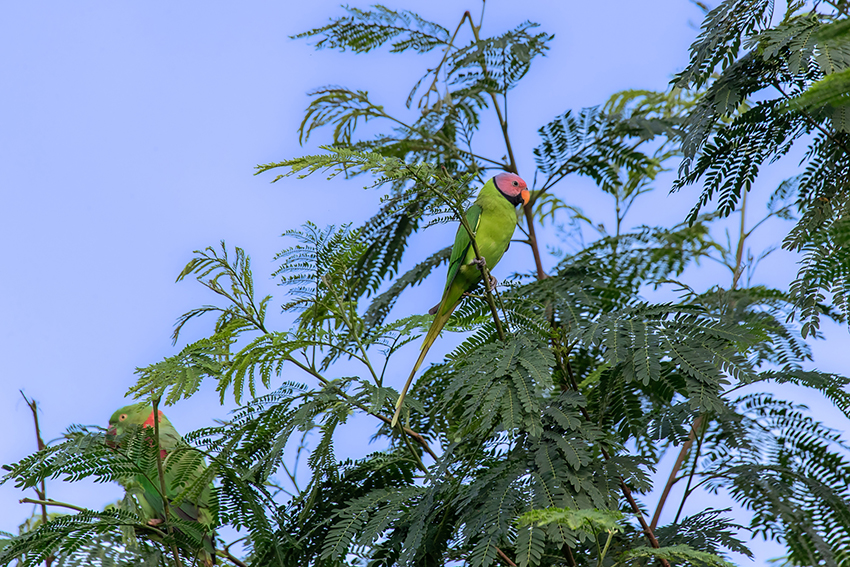 Another expert birdwatcher, Han Lianxian, was also very happy about the discovery and the rising number of this species. "The city of Ruili borders Myanmar, so many birds may travel across the border. As China increases its efforts on wildlife protection, many animals now prefer to live in China, which also reflects the improvement of our domestic ecological environment," he said.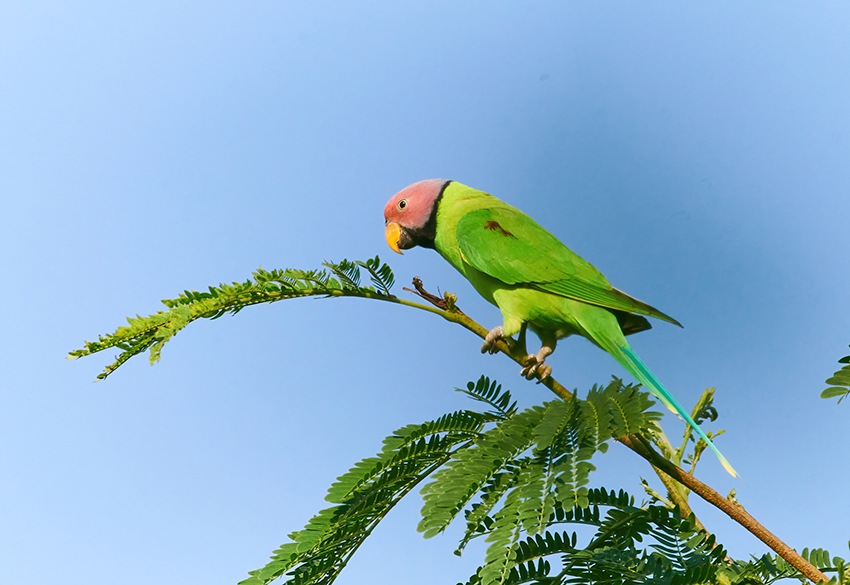 In recent years, blossom-headed parakeets have been occasionally spotted in Dehong prefecture. In addition, many other parrots have also been spotted in the area, like grey-headed parakeets, Alexandrine parakeets, and red-breasted parakeets.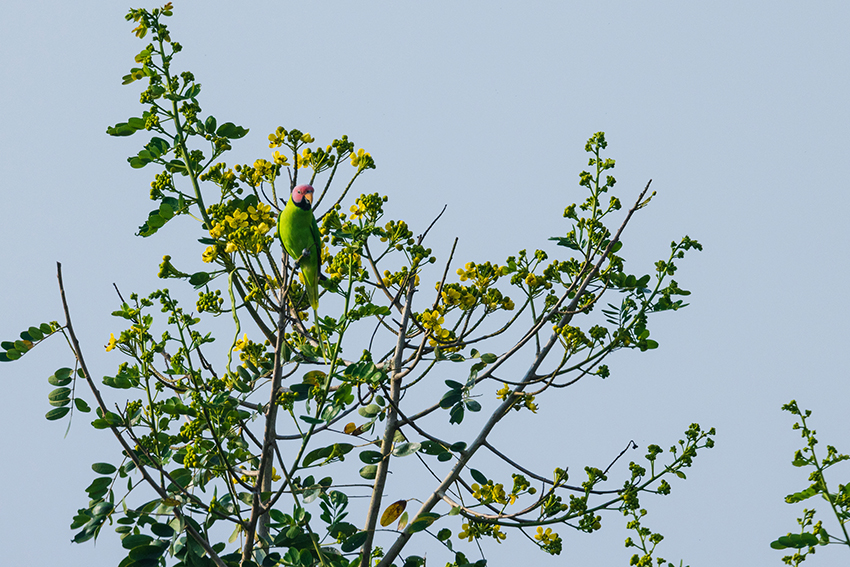 (The story was translated by Wu Yimeng, edited by Huang Jingjing)