Why visiting Dali? These photos can give you the answer
People's Daily app
1599890658000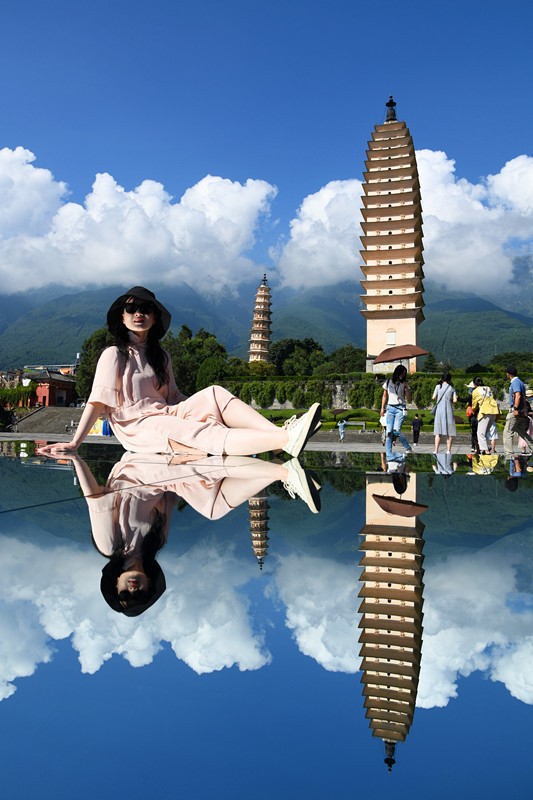 Tourism in Dali is booming. The trains have carried an average of 40,000 trips daily, and the handling capacity of the Dali airport reached 7,076 passengers, hitting a history-ever record high since the airport opened 25 years ago. The photo shows a visitor is taking pictures with the Three Pagodas Temple, one of the famous scenic spots of Dali, in the background. (Photos: People's Daily; compiled by Wei Yuanyuan)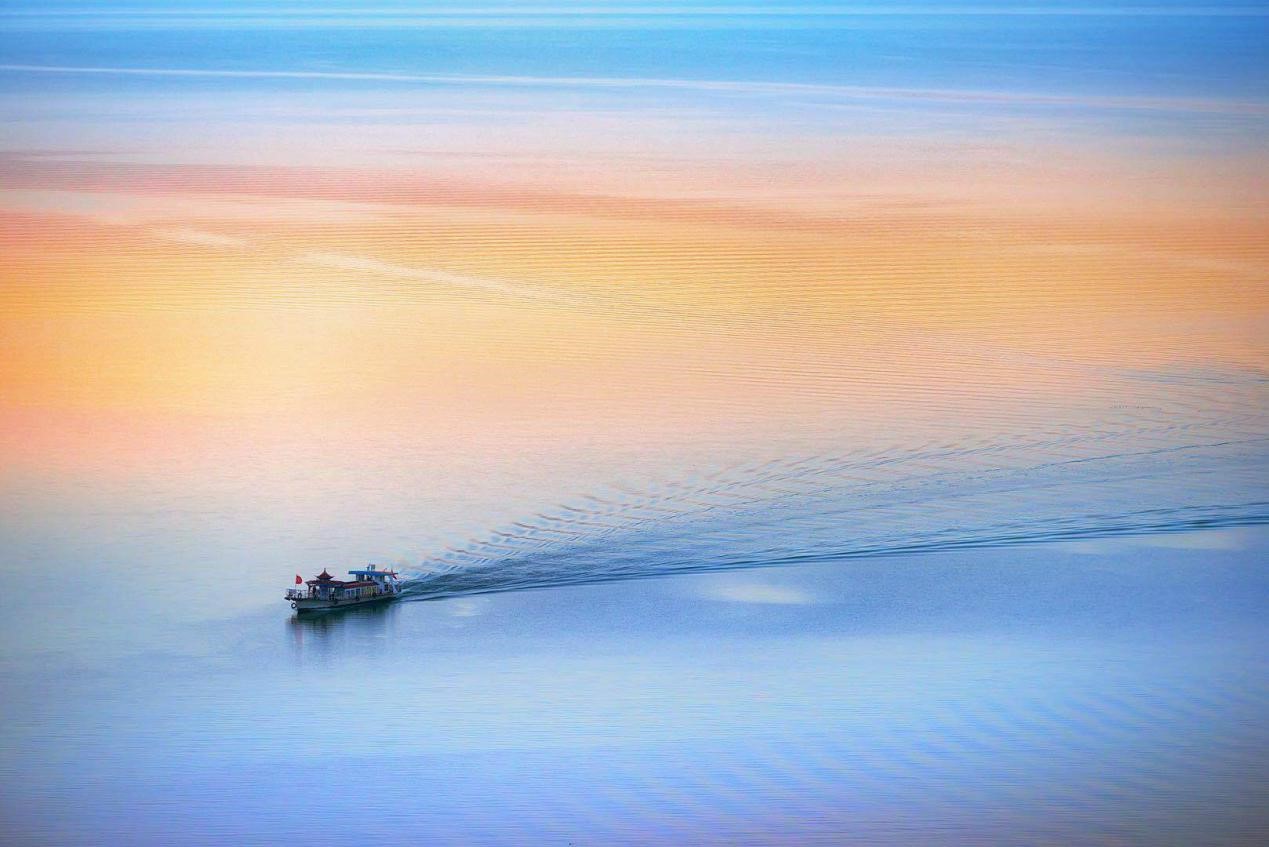 Many people say that they want to visit Dali. After the trip, they think it's a pity they didn't come here earlier. Because of the fair landscape of Cangshan Erhai, many visitors are attracted. The photo shows sea melts into sky along the horizon. The motor-boat skims over the water.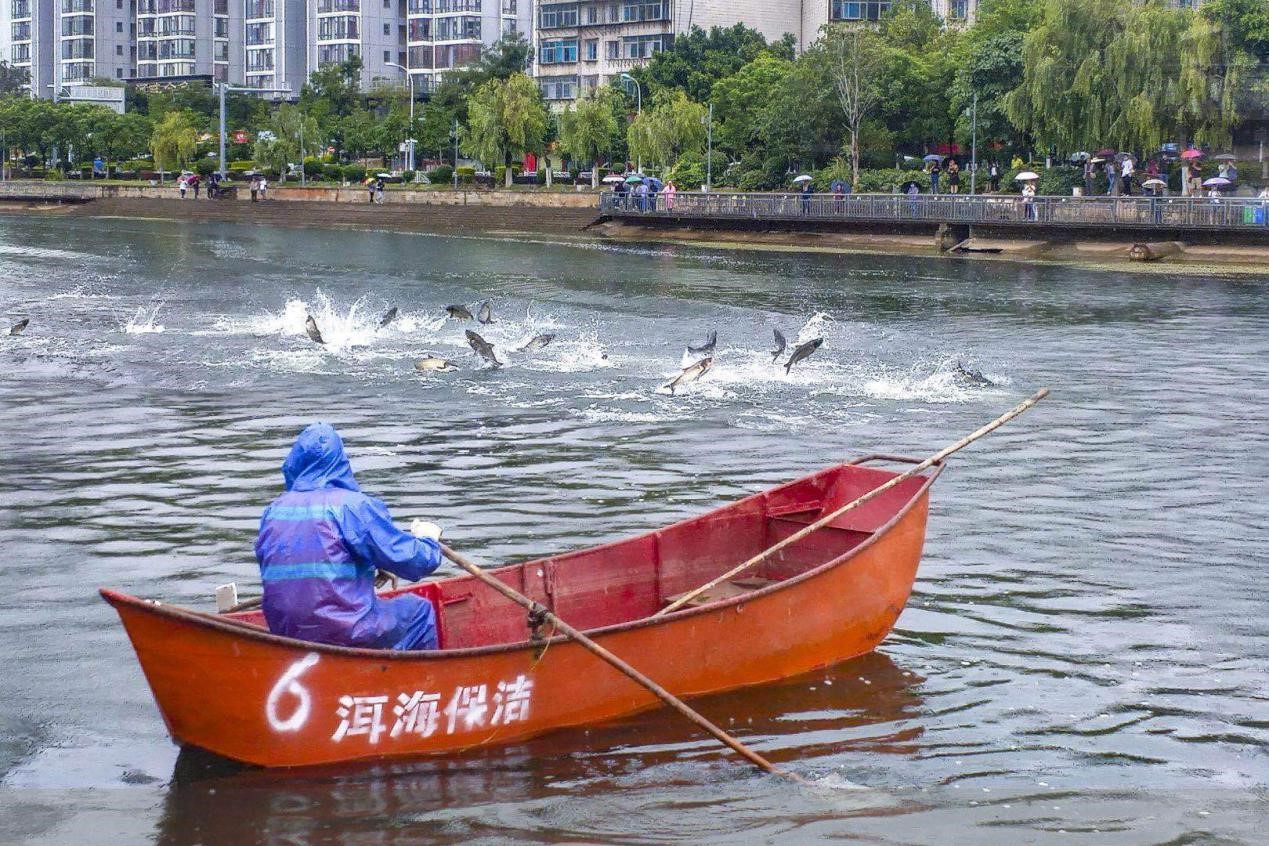 The photo shows fishes leap out of water in Erhai Lake. And in order to keep water clean, a cleaner is sailing around and preserving the environment.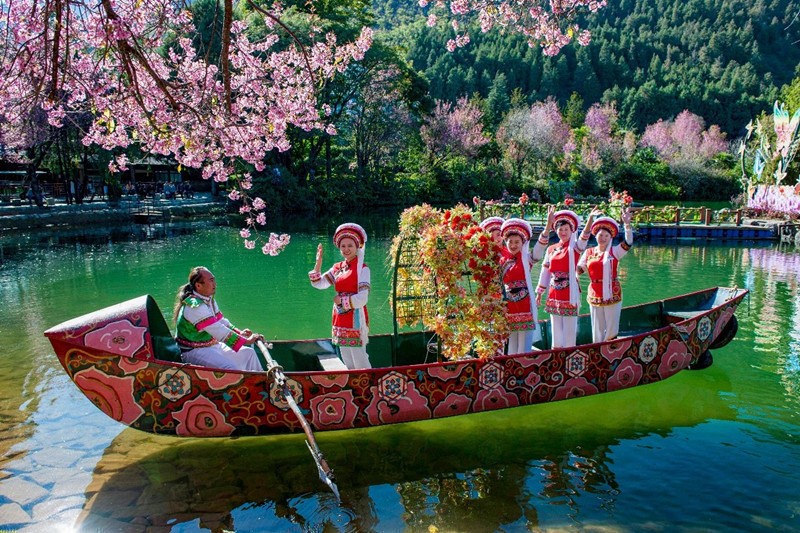 Bai Folks are performing their traditional dance with smiles on their faces in the Butterfly Spring Scenic Spot. The trees are covered with beautiful pink blossoms, and they are on a boat wearing traditional clothes.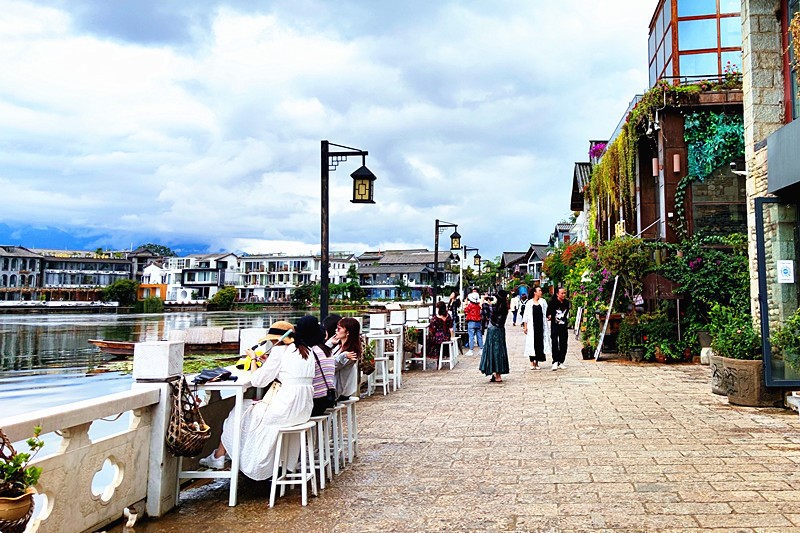 Famous Historical and Cultural Town of Shuanglang attracts so many people to visit traditional streets here. When they get tired, they can sit on the chairs along the river bank. Facing clean water and blue sky, people can really release from burdens of life.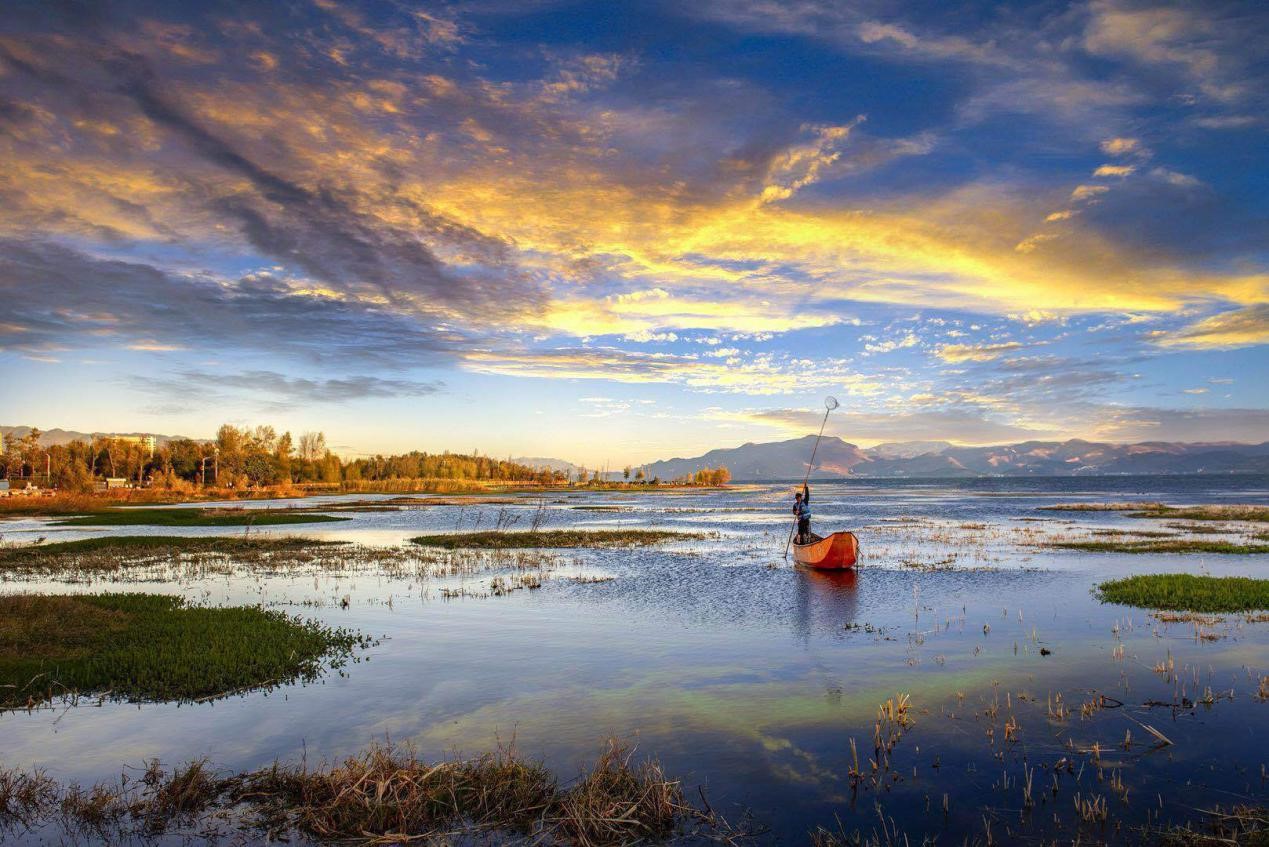 At twilight, the sky is suffused with color. The water of the natural wetland in Erhai Lake is crystal-clear. A man is sailing in a small boat and fishing rubbish to keep the water clean as mirror.