International students experience Chinese customs, culture
People's Daily app
1658999037000
International students studying at Zhejiang University of Technology from various countries including Morocco, Tanzania, Nepal, and Kenya had an excursion in the ancient town of Xinshi, Huzhou, Zhejiang Province from Sunday to Tuesday to learn about the intangible cultural heritage in this area from the cultural masters.

International students from Zhejiang University of Technology in a rice field in Deqing county gaining hands-on experience threshing rice, on Monday. (Photos: Xinhua)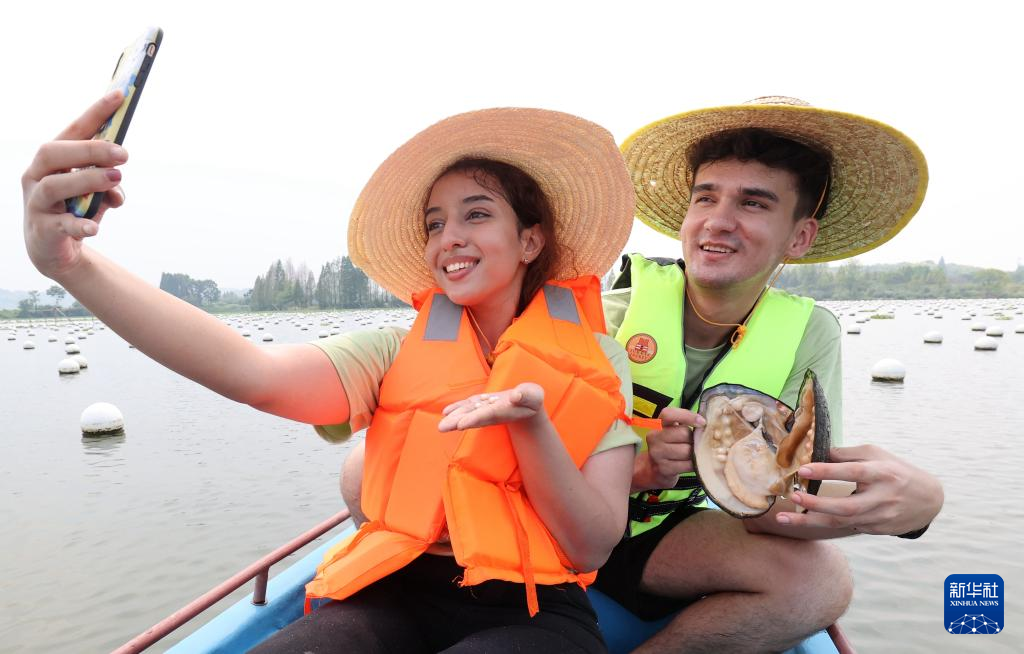 International students vlog the process of opening pearl clams for pearls in the District of Agricultural Heritage in Deqing count, on Monday.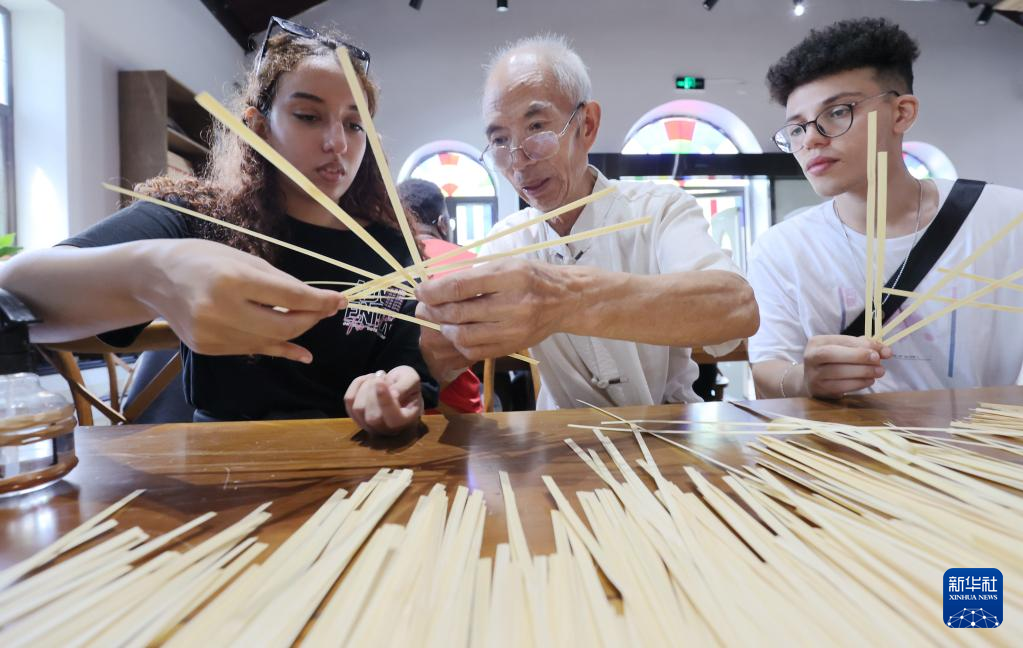 A bamboo-woven master showcases the technique to international students on Tuesday. The craft of bamboo-weaving is one of Chinese intangible cultural heritages.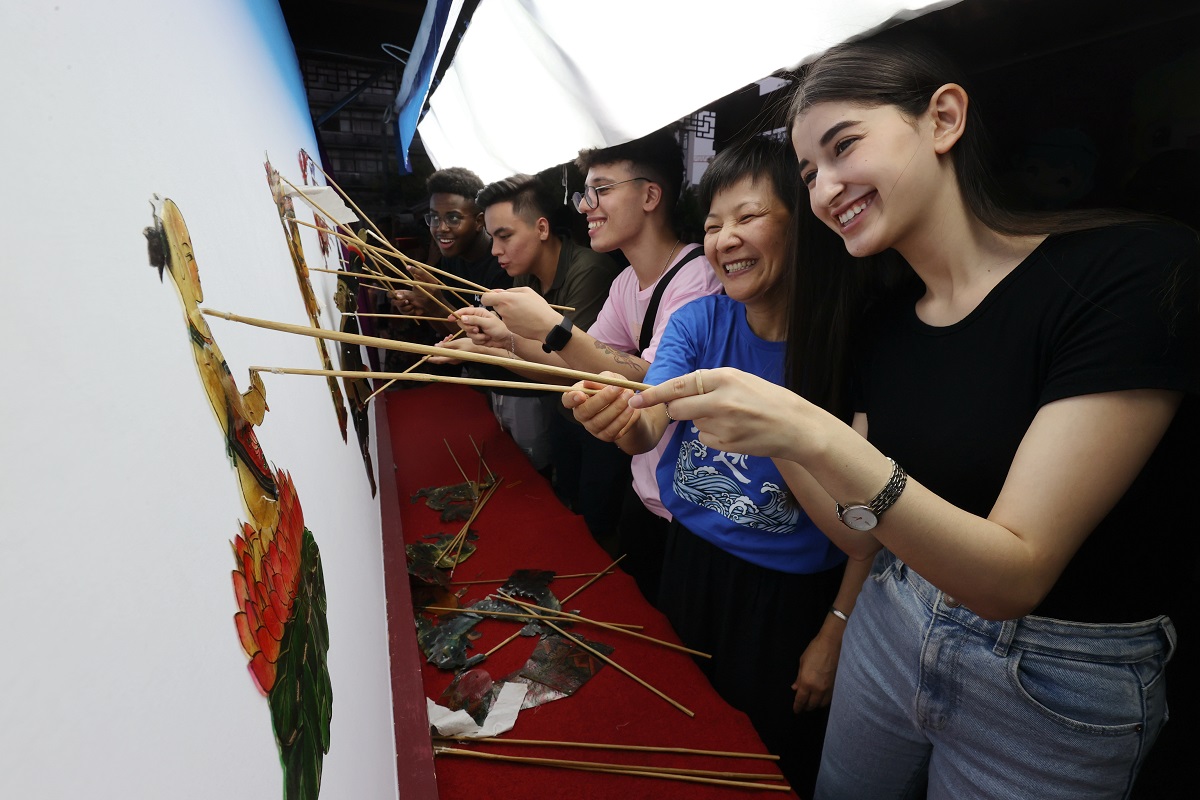 International students learn to perform shadow plays, a form of theatre acted by colorful silhouette figures made from leather or paper, accompanied by music and singing, in Deqing county, Zhejiang Province, on Sunday. (Photo: People's Daily)
International students enjoy bamboo pole dance, a typical dance of the Li ethnic group, in Deqing county, Zhejiang Province, on Tuesday.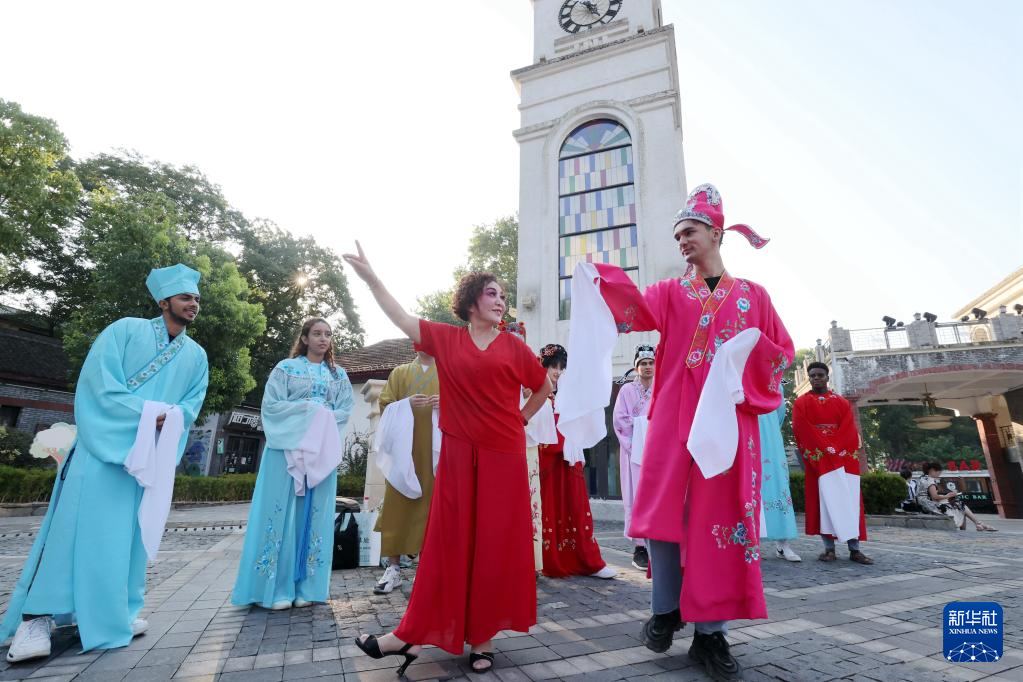 A folk artist coaches international students moves and gestures in traditional Chinese opera in Deqing county, Zhejiang Province, on Tuesday.
(Compiled by Zhang Xinyue; edited by Dong Feng)