World's first 5G live broadcast completed in the UK
With help from Huawei, British cellular provider EE officially launched 5G networks in six cities across the UK on Thursday, including Belfast, Birmingham, Cardiff, Edinburgh, London and Manchester.

The Internet speed could reach 100-150 Mbps in the busiest area under the EE's sole C-Band 40MHz frequency spectrum based on the test result after the launch, according to Huawei.
On the same day, the BBC made a demonstration of the power of 5G by conducting the world's first live broadcast over 5G.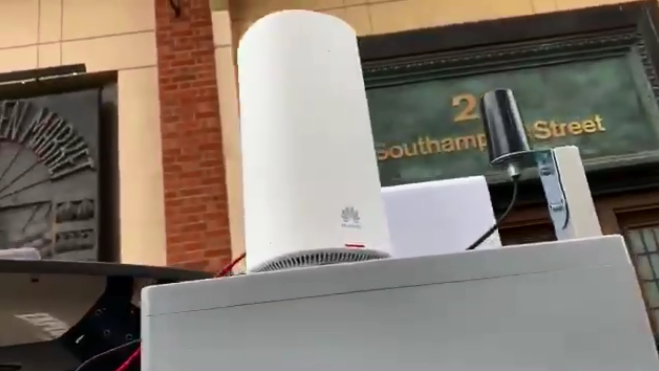 Huawei equipment appears in a video posted by BBC technology correspondent Rory Cellan-Jones on Twitter. (Screenshot via Twitter)
The live broadcast was supported by Huawei equipment which appeared in a video posted by BBC technology correspondent Rory Cellan-Jones before he went live.
In the video, he addressed the equipment by saying, "This is what is gonna enable us to do the first live broadcast over 5G in the UK."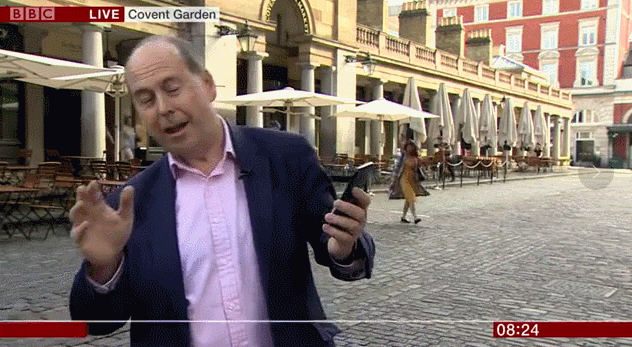 Gif via BBC
Cellan-Jones swung his body during the live broadcast to demonstrate the smoothness of the image transmission. But TV viewers noticed something else – his right hand was slightly shaking.
Cellan-Jones then revealed on Twitter that he has been diagnosed with Parkinson's disease.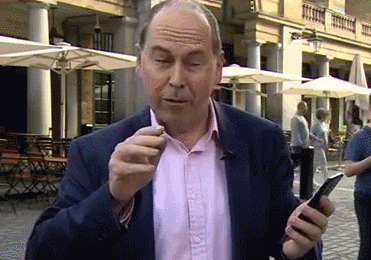 TV viewers noticed that Cellan-Jones was slightly shaking during the live broadcast. (Gif via BBC)
"I'm getting good treatment and the symptoms are mild right now – so I'm carrying on as normal. Onwards and upwards!" he wrote on Twitter.
Another BBC reporter, Chris Fox, seemed to have a great experience with the network by posting a video using 5G and commenting "super-fast" on Twitter.
"Many news channels currently link several 4G connections together in order to stream video over mobile networks," Fox wrote in an article titled "5G: EE launches UK's next-generation mobile network."
"But using the 5G network, the BBC's technology correspondent Rory Cellan-Jones was able to broadcast in high definition using just one Sim card," he wrote.