High-tech subway train puts rail industry on fast track to the future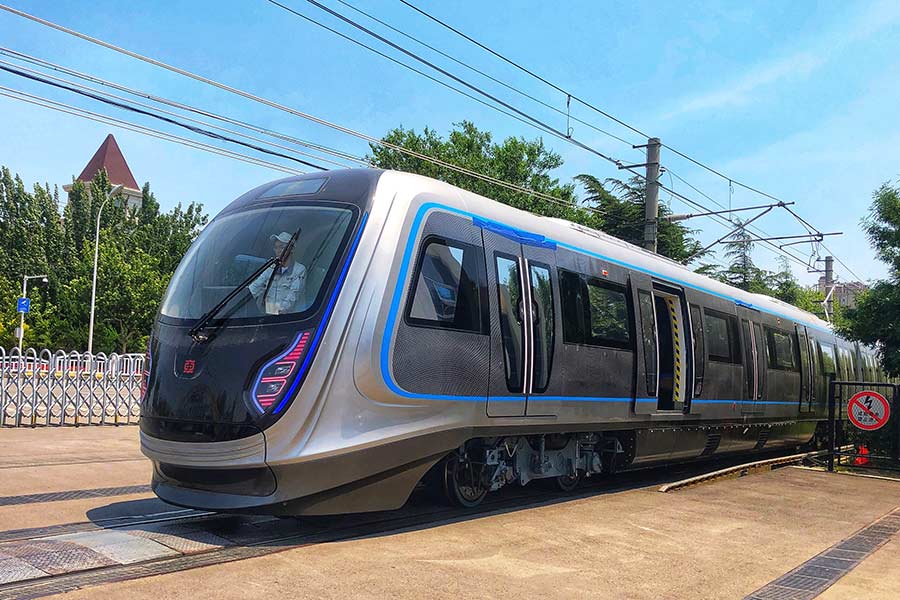 A subway train, featuring cutting-edge carbon fiber technology, has completed its first trial run in Qingdao, Shandong province. (Photo : China Daily)
A new subway train, which consists of six carriages and features cutting-edge carbon fiber technology, completed its first trial run in Qingdao, Shandong province, on Wednesday.
Dubbed the "subway train of the future," it represents the most advanced development of subway train manufacturing, and is expected to bring brand-new experiences to passengers, according to its developer CRRC Qingdao Sifang Co.
"It will be the trend for future subway trains to become lighter and energy-saving," said Ding Sansan, deputy chief engineer of CRRC Qingdao Sifang Co.
"The new generation of subway trains is 13 percent lighter than traditional ones, by adopting carbon fiber composite materials in many of its components including the main body, bogie frame, the driver's cabin and the equipment compartment."
"The hauling system uses a silicon carbide inverter and permanent magnet synchronous motor, which helps to reduce its energy consumption by 15 percent," Ding added.
Ding said that the new train will become smarter with its windows acting as touch panels, enabling passengers to surf the internet as well as watch videos and TV programs.
With a top speed of 140 kilometers per hour, much faster than traditional subway trains, it is driven fully automatically. With powerfully intelligent monitoring and warning systems, the new train can realize on-route fault early warning and immediately initiate repair work when needed, compared with planned repair work on traditional subway trains.
The new train also employs fully automatic suspension technology for the first time, which can control vibration in an optimum way.
"Thanks to new material which enables sound insulation and noise reduction, the noise within the passenger carriage is reduced by five decibels," Ding said.
"The new train has become more adaptable and can have flexible composition in terms of its carriage numbers, from two to 12, as passenger flow changes," said Ding.
"The flexibility aims to reduce cost and improve efficiency," added Ding.
Besides, the new train is also able to run in severe conditions, such as extremely hot or cold days, high altitude, small-radius curves and big ramps.
The train is expected to undergo track test in the near future, according to CRRC Qingdao. As the latest product, it has no orders so far.
In recent years CRRC Qingdao has made great efforts to tap overseas market potential. To date its products have been sold to 25 countries and regions worldwide.