Global emissions levels remain high, report says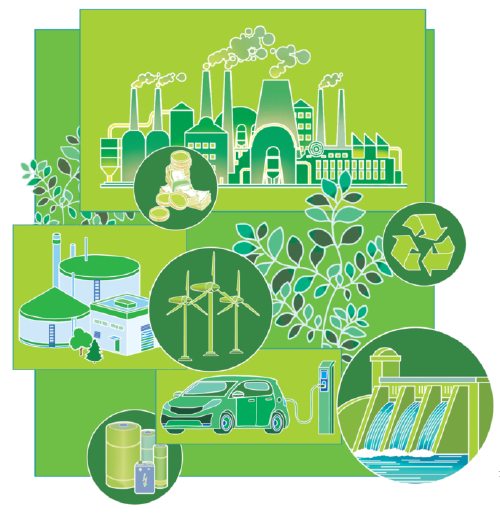 Despite projected emissions declines from China and the European Union, the world's carbon emissions this year remain at record levels, with no sign of the decrease urgently needed to limit the global temperature increase to 1.5 C, according to a recent study.
Produced by an international team of over 100 scientists, the Global Carbon Budget report examines both carbon sources and sinks. It provides an annual, peer-reviewed update based on established methodologies.
The report, which was unveiled on Friday as climate diplomats meet at the COP27 United Nations climate change conference in Egypt, projects total global CO2 emissions of 40.6 billion metric tons this year.
This is fueled by fossil CO2 emissions, which are projected to rise 1 percent compared with 2021 to 36.6 billion tons, slightly above 2019 pre-COVID 19 levels, it said.
The 2022 picture among major emitters is mixed. Emissions are projected to fall by 0.9 percent in China and 0.8 percent in the EU, according to the report. An increase of 1.5 percent is expected in the United States, 6 percent in India and 1.7 percent in the rest of the world combined.
"China has had weaker economic growth in the last decade and a higher decarbonization rate, with more rapid declines in energy per GDP that are now back to levels seen during the 1990s," the report said.
If current emissions levels persist, there is a 50 percent chance that the Earth's temperature will increase by more than 1.5 C in nine years.
The 2015 Paris Agreement on climate change aims to keep the global temperature rise this century below 2 C from pre-industrial levels, while pursuing efforts to limit the increase even further to 1.5 C.
However, the 2018 report from the Intergovernmental Panel on Climate Change, the United Nations body that assesses the science related to climate change, highlighted a series of related problems that could be avoided by limiting global warming to 1.5 C.
By the end of this century, for example, the rise in global sea levels would be 10 centimeters lower with a temperature increase of 1.5 C compared with 2 C.