Chinese, US scientists give mice night vision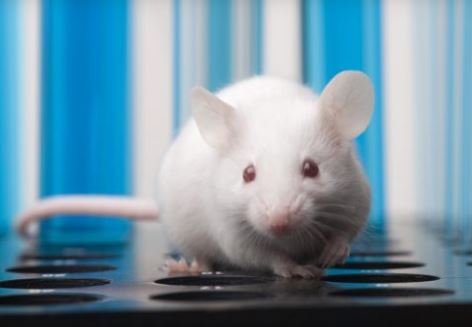 (Photo: extremetech.com)
A recent scientific breakthrough made jointly by scientists in China and the United States will enable mammals to see in the dark, and also serve as the basis for fixing human beings color blindness.
The achievement was published on Friday on Cell, a globally renowned scientific journal based in Massachusetts, by scientists from the University of Science and Technology of China (USTC) and the University of Massachusetts Medical School.
With a simple injection that contains nanoparticles, mice can be given infrared vision, for up to 10 weeks without any obvious side effect, the study found.
Humans and other mammals can only see light within a wavelength of 700 nanometres, according to Xue Tian, corresponding author of the paper and a neuroscience professor from USTC, based in Hefei, capital of East China's Anhui province.
When light enters the eye and hits the retina, the rods and cones, or photoreceptor cells, absorb the photons with visible light wavelengths and send corresponding electric signals to the brain, according to the Cell paper, citing Han Gang, a nanomaterial professor from University of Massachusetts Medical School.
"Because infrared wavelengths are too long to be absorbed by photoreceptors, we are not able to perceive them," said Han.
In this study, when infrared light hits the retina, the nanoparticles capture the longer infrared wavelengths and emit shorter wavelengths within the visible light range. The nearby rod or cone then absorbs the shorter wavelength and sends a normal signal to the brain, as if visible light had hit the retina.
Other fields for application of the technology include civilian security, military operations and medical treatment for visual defects, said Xue.