E-truck put into use in German port container terminal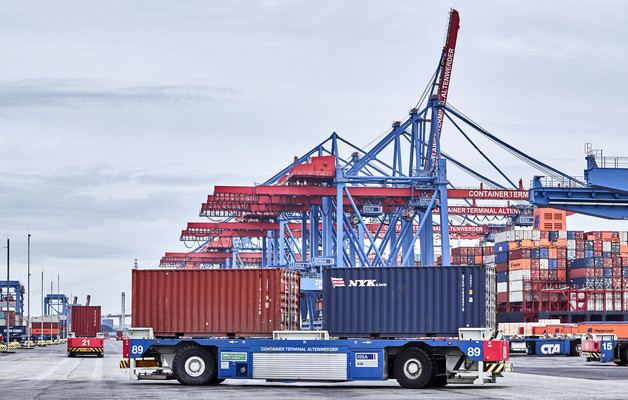 (Photo: Agencies)

DUISBURG, Germany, May 6 (Xinhua) -- German container hinterland logistics company Contargo on Monday put its first electronic truck (e-truck) into use in Duisburg Intermodal Terminal (DIT), a logistics hub of the world's largest inland port, namely Duisburg port in West Germany.
For the first time, DIT uses an e-truck for delivery and collection of containers at different loading places within a radius of 40 kilometers.
Driven by 210 kW electric motor, the truck, with maximum permissible weight of 37 tons, can make around 100 kilometers on a single charge, said the company.
Hendrik Wuest, transport minister of North Rhine-Westphalia state, said at a press conference that the use of e-trucks will contribute to environmental protection as well as to strengthen competitiveness of local economy.
In his view, the experience of the e-truck fleet operation gathered by Contargo in coming years can also benefit others.
Till end of this year, a second e-truck will operate in DIT, while additional four vehicles will be used in other two terminals, according to Contargo.