Huawei demonstrates superfast 5G as Bangladesh's largest digital expo kicks off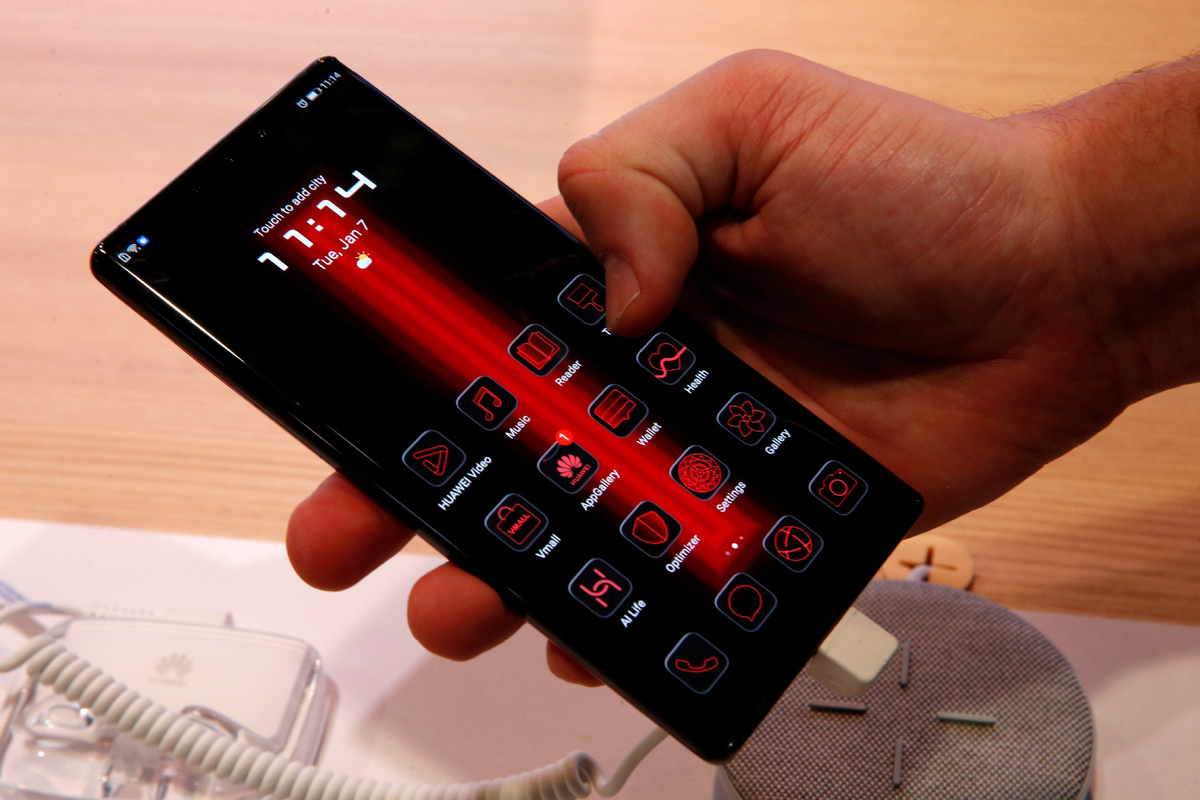 A man looks over a Porsche Design/Huawei Mate 30 RS 5 G phone during the 2020 CES in Las Vegas, US Jan 7, 2020. (Photo: Agencies)
DHAKA, Jan. 16 (Xinhua) -- The three-day "Digital Bangladesh Mela (expo) 2020 " kicked off in capital Dhaka on Thursday with a view to demonstrating super-fast 5G mobile technology and overall progress of the country in digitization process.

Bangladeshi Prime Minister's Information and Communication Technology Affairs Adviser Sajeeb Wazed Joy inaugurated the event at the Bangabandhu International Conference Center (BICC), also known as Bangladesh-China Friendship Conference Centre in Dhaka. With the theme "Technological Highway of Bangabandhu's (a great Bangladeshi leader) Sonar (golden) Bangla," the largest expo is aimed at showcasing IT and ITES (Information Technology Enabled Service) products and services in the country, said the organizer.
It said the fair will focus on creating more collaborative relationship at national and international level, inviting trade delegations to experience the immense potentials of Bangladeshi ICT industry. Bangladeshi President M Abdul Hamid and Prime Minister Sheikh Hasina issued separate messages on the eve of the three-day Digital Bangladesh Fair. The key attraction of the expo is the 5G demonstration.
Chinese tech giant Huawei gives the visitors a firsthand look at super-fast 5G experience at its pavilion.
Visitors to the fair will easily be able to experience the gigabit-level speed testing of 5G for free at Huawei's own pavilion. Moreover, there will be an arrangement of amazing Robot show, where the interactive humanoid robot will play soccer following the command of hand gesture. The arrangements aim to showcase the advancement of 5G technology in Human-to-Machine or Machine-to-Machine communication.
There will also be another play-zone where visitors can experience real-time virtual reality (VR) test through 5G technology. As soon as the visitors put on the 5G VR, they will find themselves skiing on the snow. Huaweis 5G mobile phones also will be available in the pavilion. The visitors will be able experience Huawei 5G smartphones and purchase the existing mobile phones in the fair.
Bangladeshi Posts and Telecommunications Division organized the event where both local and foreign private entities in digital technology sector are taking part.